Alpha 7C - Compact Digital E-Mount Camera with SEL2860 28-60mm Lens (Black)
The world's smallest and lightest stabilised full-frame camera body
24.2 megapixel full-frame Exmor R CMOS image sensor
Versatile 4K movie recording for creators
Details
https://store.sony.co.nz/interchangeablelenscamera-a7/ILCE7CLB.html
Product Actions
Request a price match*
Request a Price Match
Request a price match, and if successful we'll respond soon.*
Make sure to create a Sony account and leave a phone number.
What can I request for a price match?
Your request may be eligible for price matching if it is:

An identical model
The product must be a matching brand, model number and colour to be eligible.

Available to purchase
We may match selected local retailers (including their online prices) once verified and item must in stock or pre-order online or in store.

Not shown on our exclusions list
Exclusions apply including, but not limited to, competitor's service prices, special or hourly sales, bonus buy offers.
See our full list of exclusions

A local retailer
The retailer must have a local business number (ABN/ACN or NZBN) and be registered for Goods and Services Tax ("GST").

Request a Price Match online or in-store
After reviewing the above criteria, follow the simple steps below:
Find a Qualifying Product
While online, find a qualifying product from a local retailer's website that would like to request a price match from. Make sure the product is identical to our product (model number and colour). The price must be current on the day of request and available to purchase at that price. The retailer must have a local business number (ABN or NZBN) and be registered for Goods and Services Tax ("GST").
Fill out the form to request a Price Match
On selected pages, fill out the form and submit your request. Note, some models are excluded. Please be prepared to direct our support staff to the ad or website that is displaying the current lower price you would like to match.
Should your price match request be successful, we will contact you and update your shopping cart. Make sure to create/sign into your account and add the product to cart to make this quicker.
Find a Qualifying Product
Find a qualifying product that you want Sony to price match from a local retailer. Make sure the product is identical to our product (model number and colour). The price must be current on the day of request and available to purchase at that price. The retailer must have a local business number (ABN or NZBN) and be registered for Goods and Services Tax ("GST").
Price Match In Store
Take your catalogue, flyer, or printed email into one of our Sony Stores to request a price match.
Price Match Details & Exclusions
If you have any questions, contact us here or simply submit a price match a request.
Update available

Imaging Edge Webcam lets you connect your Sony camera to your personal computer, and use the camera as a webcam with a livestreaming/web conferencing service.
Released: 20/08/2020
View Imaging Edge Webcam support site
Express yourself to the fullest degree
Despite the compact size of the camera body, which is the world's smallest and lightest, the α7C delivers the spectacular image quality for both stills and movies that you'd expect from a full-frame camera. Fast, wide and steadfast AF, rapid-fire continuous shooting and a handy vari-angle LCD monitor help capture the action whenever it happens.
Easy visual effects for movies
Picture Effect, Creative Style and Picture Profile features are a simple way to widen your creative expression when shooting movies. They provide a wide variety of visual effects and settings, from entry-level to professional. Picture Effect and Creative Style let you leave things to the camera, so there's no need for post-production grading.
Remote shooting from mobile devices and PCs
The α7C's Wi-Fi® capability makes it easy to set up remote shooting. Set up your camera at a distance and take selfies or vlog footage, using a PC, smartphone or tablet to preview, adjust settings, and operate the shutter.
Uncompromising quality for stills and movies
Stunning image quality, only possible from a full-frame sensor
Make a difference with a larger sensor
With a full-frame sensor it's possible to take shots and achieve impressive images that are unique to this format. The α7C's sensor is more than twice the size of the sensors found in APS-C cameras of similar body size, and up to 30 times larger than a smartphone sensor, for stunning images with greater depth and detail.
Depend on persistent subject tracking
Reliable subject tracking translates into more successful portraits. As with previous models, you can aim at the subject and half-press the preconfigured shutter button to start Real-time Eye AF. The α7C also has a new feature that lets you press the AF-ON button to activate Real-time Tracking even when not in AF-C mode, allowing you to use Real-time Tracking immediately. Focus is maintained even when the face is partially obstructed or when the subject is wearing glasses.
Animal portraits in perfect focus
Taking successful still shots of pets and other animals is much easier with Sony's cutting-edge algorithm-based AF. Fast, precise automatic detection and tracking of an animal's eyes, rather than the tip of the nose or the whiskers, keeps everything in clear focus – simply leave it up to the camera. It works dependably even when an obstacle comes into view or when the camera's horizontal/vertical orientation changes.
Remote shooting from mobile devices and PCs
The α7C's Wi-Fi® capability makes it easy to set up remote shooting. Set up your camera at a distance and take selfies or vlog footage, using a PC, smartphone or tablet to preview, adjust settings, and operate the shutter.
Quick data transfer to mobile devices for social-media sharing
Photos and videos can be transferred directly to smartphones and tablets on the spot, for easy viewing, sharing and storage via 2.4 or 5GHz Wi-Fi®. One-touch transfer is possible for certain devices, with QR-code connections for others.
Stunning images, even at fast shutter speeds and in dim light
The larger pixel sizes on the sensor allow for an increased signal-to-noise ratio, for beautiful images with more detail in textures and shadow areas. Noise reduction is particularly effective at the medium- and high-ISO sensitivities required for fast-moving or poorly lit subjects. Standard ISO100-51200 is extendable to ISO50-204800.
Full-frame imaging in a compact body
Bigger sensors create better images, and the α7C's full-frame sensor is much larger than the sensors in smartphones, compact digital cameras and similar-sized APS-C interchangeable-lens cameras. The resulting increased light collection allows for professional-quality images with reduced noise, and more retained detail in both shadows and highlights.
Compact size, easy operation
The α7C was fashioned to be compact, lightweight and portable without compromising genuine full-frame camera performance. This goal was accomplished by developing new mechanical components, such as a space-saving shutter and optical stabilisation unit, along with layout and structural enhancements.
Full-frame image quality for movie creators
The α7C's side-opening vari-angle monitor can be easily viewed, for example, even when a mic is attached, a gimbal is used, or when shooting from various positions. In addition, headphone and mic jacks allow you to use your favourite equipment. Plus, the large-capacity battery allows for extended shoots. All in all, the α7C is perfectly suited for vloggers and other creators.
Key Features
Continuous focus on active subjects
When you're tracking a fast-moving subject, the camera can utilise built-in AI-based Real-time Tracking. This subject recognition algorithm draws on colour, pattern (brightness), subject distance (depth), and face/eye information to recognise and hold onto your subject.
Designed for movie-making
The MOVIE button has been moved to the top panel to improve access when shooting from different angles, including from waist-level and for selfie or vlogging shots. Also, the a7C codes vertical orientation in metadata so after uploading to social media via a smartphone, the newly popular vertical movie format plays back correctly, eliminating the need for post editing on a PC.
Clear digital audio recording
The a7C supports a digital audio interface through the camera's Multi Interface (MI) Shoe. A digital microphone like the ECM-B1M Shotgun Microphone or XLR-K3M XLR Adaptor Kit provide clear digital audio for all kinds of movie recording, enhancing the sound to match the image. Like other MI shoe accessories, no cables or batteries are required, providing unrestrained freedom for movie-making.
Expandable video creativity
External mic and headphone jacks help you customise your movie shooting process. The headphone jack supports high-quality headphones for accurate sound monitoring, and the audio output timing can be set to Live for optimum monitoring or Lip Sync to sync video and audio outputs together. You can connect a wide variety of external microphones to the mic input for great sound in varied environments.
Autofocus that works when it is getting dark
Advanced algorithms contribute to high autofocus and distance measurement precision even at light levels as low as EV-4 in the AF-S mode, allowing for shots with precise AF even when scenes are dark.
Take 4K movies to a higher level
Enjoy shooting movies with the depth of field control, beautiful bokeh, and the clean low-light scenes only possible with a full-frame sensor. The a7C shoots 4K (QFHD: 840x2160) using full-pixel readout and 6K oversampling, for exceptional detail with minimal moire and jaggies.
The world's smallest and lightest full-frame system
Introducing the smallest and lightest full-frame digital interchangeable-lens system with optical in-body image stabilisation (with FE 28-60mm F4-5.6 lens). Without compromising the performance of a full-frame camera, the component layout, body structure and internal mechanisms are all thoroughly reimagined. Operability and toughness have been optimised within a body that is approximately 19% smaller in volume and 22% lighter than the a7 III, at only 509 grams.
Expressiveness only possible with a full-frame sensor
A 35-mm full-frame image sensor is about 30x larger than a 1/2.3-type smartphone sensor and even 2.3x larger than an APS-C sensor. By capturing significantly more light, it opens up new creative possibilities through wider dynamic range, less noise, and higher perceived resolution. Deep bokeh, using shallow depth of field, is also possible in combination with a bright (wide-aperture) full-frame lens.
The engine that powers your images
The BIONZ X image processing engine reflects Sony's expertise in imaging technologies. It processes images with the front-end LSI in 16-bits and outputs 14-bit RAW data for richer, more natural gradations, even in silent or continuous shooting modes. Combined with the Sony sensor, it delivers excellent colour reproduction, noise reduction, and low-light performance.
Shoot sharp images without hand shake
5-axis image stabilisation lets you zoom, get close-ups and capture night scenes with greater clarity. Compensation is equivalent to a 5.0-step faster shutter speed. [1] Pitch [2] Yaw: for long focal lengths, [3] Horizontal [4] Vertical: for sideways/up-down during close-ups and macros, [5] Roll: for rotation during long exposures
Stay focused anytime, anywhere
Autofocus is improved by optimally applying the advancements of the a9, including the unique 4D FOCUS for wide-area, ultra-fast and steadfast tracking over time. With 693 phase-detection and 425 contrast-detection AF points, the sensor provides wide and high-density AF covering approx. 93% of the image.
Viewfinder for still-image photographers
A clear view of images in any environment is possible because the viewfinder is properly equipped despite the body's compact size. The 2.35 million-dot XGA OLED Tru-Finder electronic viewfinder achieves high contrast and faithful tonal reproduction for fine subject detail display. To enhance the user experience, the grip hold and shape have been carefully designed, so that compactness and usability are both uncompromised.
Small and lightweight, yet robust and reliable
Magnesium alloy used for the top, front, and rear covers enhances body durability. For the a7C, camera parts and internal structures were carefully optimised to reduce size and weight. On the one hand, a monocoque structure patterned after airplane design helps to reduce weight while increasing the strength, realising a lightweight camera body with rigid flexibility. And on the other, the shape is supremely ergonomic and also weather sealed against dust and moisture for comfortable and confident shooting in a wide range of conditions.
Take more shots and shoot longer
Despite the compact body, the high-capacity NP-FZ100 battery provides power to capture up to an industry-leading 740 images on a full charge when using the LCD monitor, or 680 when using the viewfinder. This also allows up to 215 minutes of movie recording without a break, when using the LCD monitor. In addition, the USB Type-C connector allows recharging from an AC adaptor or powerbank while continuing to shoot, for limitless shooting potential.
Faithfully capture what you see
The back-illuminated Exmor R CMOS sensor and BIONZ X image processing engine work together beautifully. The extra-large pixels of a 24.2-megapixel full-frame sensor collect more light, for a 15-stop wide dynamic range and smoother gradations from shadows to highlights. Excellent subjective resolution and reduced noise pair with precise colour reproduction for beautifully accurate skin tones and natural textures.
Movie-making profiles for expressive creativity
With S-Log3 gamma profiles you can capture the full dynamic range of a scene, with up to 14-stops giving you access to fine details and gradations in both shadows and highlights during post-production. Alternatively, the HLG (Hybrid Log-Gamma) mode allows for direct HDR movie playback and workflows. In addition, the a7C has various Picture Profile settings to expand your possibilities for movie making.
In-camera high-speed, slow motion effects
It's easy to create movies in-camera at frame rates from 1 to 120/100 fps for up to 60x quick motion and 5x slow motion in Full HD resolution. Turn everyday motion into extraordinary artistic moments with ease, to add drama and excitement to your movies.
Imaging Edge Mobile & Movie Edit add-on
With built-in Wi-Fi and the Imaging Edge Mobile apps on a mobile device, you can remotely operate the camera's shutter and movie recording start and stop. Images and 4K movies can also be wirelessly sent to a device for easy sharing. And, using Movie Edit add-on with your a7C, handheld movies can be automatically stabilised, for gimbal-like smooth motion, directly on your smartphone.
Capture One (for Sony)
Capture One Express (for Sony) is free award-winning image editing software that provides high-end image quality RAW development, easy management of your image files, and powerful editing tools. Capture One Pro (for Sony) is available for even more editing tools and tethered shooting capability.
Capture the eyes to capture the shot
Real-time Eye AF highlights Sony's Speed x AI technology. For both stills and movies, when a face is partially hidden, looking down, or even backlit, focus stays on the subject's eye for reliably impressive portraits. It supports all AF modes, and when [Face/Eye Priority in AF] is set to ON, it's activated three ways: custom key, half-pressing the shutter, or AF-ON button.
Capture focus with animal eyes, too
With cutting-edge algorithms, the a7C supports Real-time Eye AF with animal eyes for still shots. Focus on the eye instead of the nose or whiskers will greatly increase your success in capturing images of animals, from favourite pets at home to unpredictable wildlife. Tracking continues even if the subject is partially obscured or if your camera orientation changes.
Activate Real-time Tracking anytime, with AF-ON button
When the focus mode is AF-S, AF-A, AF-C, or DMF, Real-time Tracking can now be activated by the AF-ON button. This is a convenient way to capture moving subjects in snap shots even with the focus mode set to AF-S. Being able to initiate Real-time Tracking simply with a thumb press anytime under AF modes expands your shooting possibilities.
Easy vlogging with a cable-free shooting grip
The compact and lightweight a7C is ideal for high-quality imaging during travel and vlogging. For easy one-handed shooting the GP-VPT2BT grip, via wireless Bluetooth connection, puts key camera functions including zoom, record and shutter controls in easy reach and even converts to a mini-tripod. Match it with the ECM-B1M microphone for a compact, cable-free vlogging system.
External flash control from the camera
Most settings, including light output, of an attached compatible flash or Wireless Radio Commander (both sold separately) can be controlled via a camera menu with changes showing on the flash display. With compatible flash units, a new auto white balance function linked to the camera's face detection system achieves natural colour tone for human faces by analysing the light incident on the subject's face from both the flash and the surrounding environment.
Sharing to the world with Wi-Fi
Wi-Fi (2.4GHz or 5GHz) enables remote wireless shooting using Imaging Edge Desktop and Imaging Edge Mobile apps, for shooting creative angles, previewing, control, and transfer to PCs and mobile devices for distant selfies. After shooting, you can quickly save or share images around the world by pairing with a smartphone or tablet. FTP file transfer of still images is also possible, even during shooting.
Bright and easy LCD monitor
The side-opening, vari-angle LCD monitor is intuitive to use, rotating 176º horizontally and 270º vertically. The large touch-sensitive screen, with approximately 921 thousand dots, provides optimum visibility even in bright outdoor light. You can frame your shot or selfie from virtually any position and angle for both stills and movies. Touch Tracking, Touch Focus, and Touch Shutter are all supported.
Intuitive touch operation and display
When using Real-time Tracking, etc., touching the LCD monitor can initiate autofocus for both stills and movies. Touching the LCD monitor under selected settings, such as this allows for intuitive AF operation. When not using AF, focus can be checked with a quick glance at the LCD monitor. In DMF or manual focus (MF) modes, it brings up a peaking function that colour-highlights the area of sharpest focus to adjust the focus point. Choose from four peaking colours for best visibility or contrast. This is especially effective when delicate focusing is required like shooting with a macro lens.
Don't miss the best shot of a moving subject
The a7C is capable of continuous shooting at up to 10 fps with AF/AE tracking, and up to 8 fps in live-view mode to keep focus on a moving subject and capture precise moments. When combined with silent shooting at up to 10 fps, it becomes possible to photograph in sound-sensitive environments, or capture active babies or pets without shutter sounds disturbing them.
Express yourself with E-mount lenses
Over 50 Sony E-mount lenses enable broad creative expression, and a full-frame sensor allows you to leverage the full capabilities of Sony lenses. From wide angles, to enhanced creative compression effects on telephoto lenses, with the full-frame a7C the possibilities are endless.
Imaging Edge
Elevate your photography with Imaging Edge Desktop applications. Use "Remote" to control and monitor shooting live on your PC screen; "Viewer" to quickly preview, rate, and select photos from large image libraries; and "Edit" to develop RAW data into high-quality photos for delivery. Get the best from Sony RAW files, and manage your productions more efficiently.
Stunning bokeh, enabled by a full-frame sensor
Bokeh is selective focus with a blurred background that makes the subject stand out. Portraits or close ups are enhanced with new meaning and depth. The a7C, with its full-frame sensor, can achieve bokeh when a smaller sensor-size camera with the same f-stop lens might not. When paired with over 50 lenses available from Sony, the a7C becomes an excellent choice for creative photographic composition and movie creation.
Impressive low-light images
With its large pixel size, in dimly lit situations or at high shutter speeds, the camera takes beautiful pictures with low noise, even when in the high sensitivity range. Standard ISO is from 100 up to ISO 51200 (expandable from ISO 50 to ISO 204800). Noise reduction is designed to be particularly effective in the common mid-sensitivity range to faithfully reveal textures and detail in shadows.
Reliable and intuitive, with handy wireless capabilities
Side-opening LCD monitor for flexible operation

The 921-thousand-dot 3.0-type touch panel rotates 176° horizontally and 270° vertically. Use Touch Focus to shift focus instantly, or Touch Shutter to focus and capture still images with a single touch to the screen.

Easy battery charging even when shooting

The large-capacity Z battery tucked into the α7C's compact body can take advantage of a USB power supply. A USB Type-C® cable is all you need for charging, and you can shoot while you're charging.

Sturdy dust- and moisture-resistant* construction (Not guaranteed to be 100% dust and moisture proof.)

Lightweight, high-rigidity magnesium alloy is used for the camera's top, front and rear covers, and sealing is provided throughout the body to minimise dust and moisture entry.
Recommended Accessories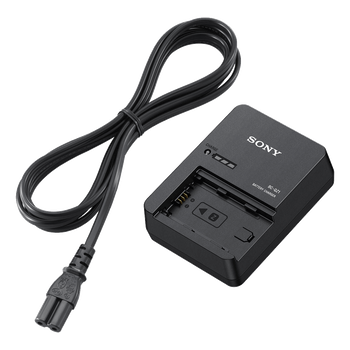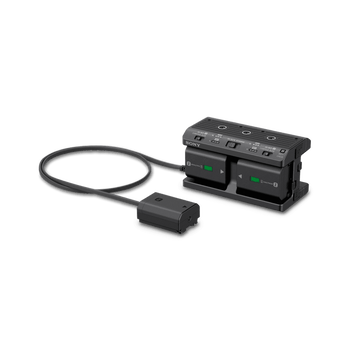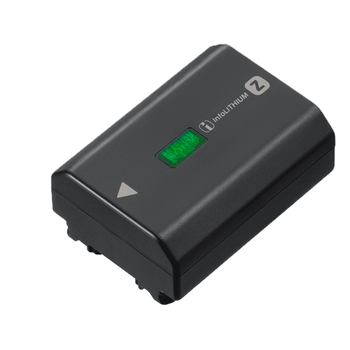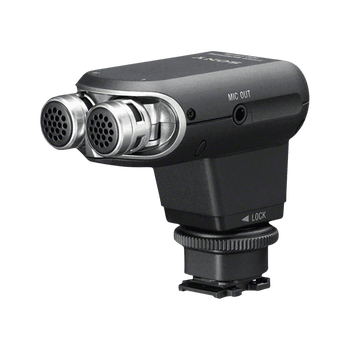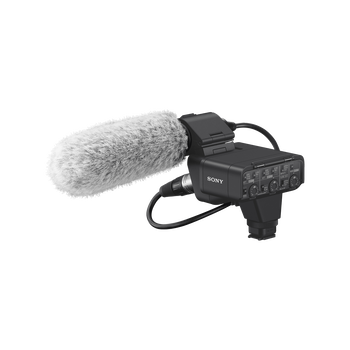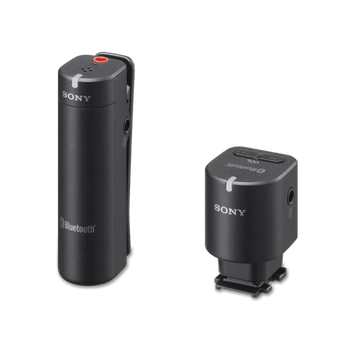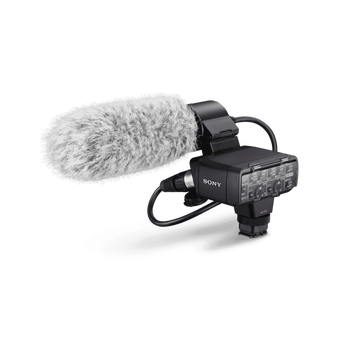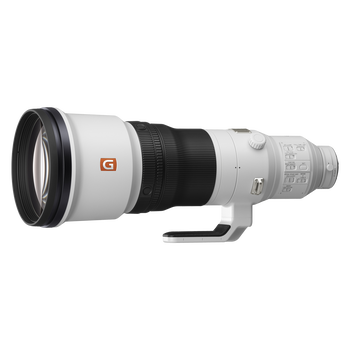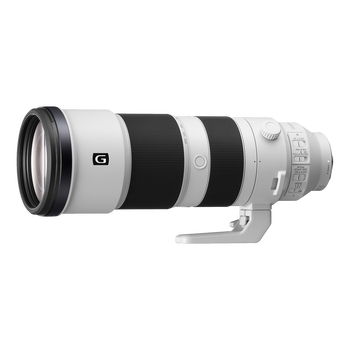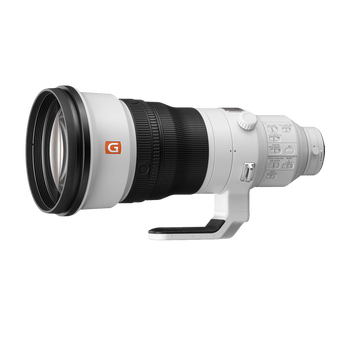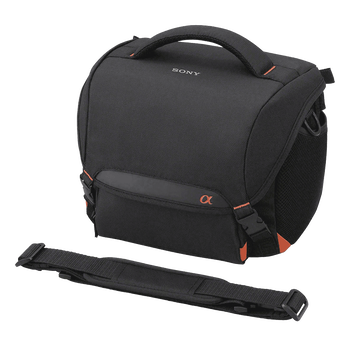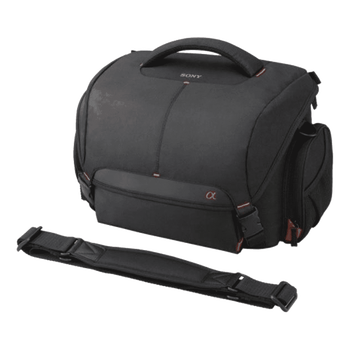 1. Model colours may vary among countries.
2. With an FE 28-60mm F4-5.6 lens mounted. Among full-frame interchangeable-lens digital cameras, in combination with an interchangeable zoom lens. As of September 2020 press announcement. Sony survey.
3. Among full-frame interchangeable-lens digital cameras with optical in-body image stabilisation mechanism. As of September 2020 press announcement. Sony survey.
4. CIPA standards. Pitch/yaw shake only. Planar T* FE 50mm F1.4 ZA lens. Long exposure NR off.
5. Strength is provided by the magnesium alloy construction of the front cover, top cover and rear cover.
6. Among full-frame. mirrorless interchangeable-lens cameras with autofocus function. As of September 2020. Sony survey.
7. CIPA standards.
8. CIPA standards. With continuous recording.
9. When using LCD monitor.
10. Approximate effective pixels.
11. When shooting still images. Sony test conditions.
12. ISO expandable to 50-204800 for stills, 100-102400 for movies.
13. (QFHD: 3840 x 2160)
14. A Class 10 or higher SDHC/SDXC card is required for XAVC S format movie recording. UHS speed Class 3 or higher is required for 100 Mbps recording.
15. HDR (HLG) images can be viewed by connecting the camera directly to a Sony BRAVIA TV that supports HDR (HLG) playback.
16. Up to 10 fps in continuous "Hi+" mode, and up to 8 fps in continuous "Hi" mode. Maximum fps will depend on camera settings.
17. Some distortion may occur with fast-moving subjects or if the camera is moved sideways rapidly while shooting.
18. "Tracking" in the menu.
19. Available for still images only.
20. Accurate focus may not be achieved with certain subjects in certain situations.
21. Combination of GP-VPT2BT grip and ECM-B1M mic.
22. Via the camera's MI shoe.
23. Approximately 2x in HD, and approximately 1.5x in 4K.
24. Sound not recorded. Class 10 or higher SDHC/SDXC card required.
25. Frame rates are 1-120fps (NTSC) or 1-100fps (PAL).
26. Approximate.
27. Not guaranteed to be 100% dust and moisture proof.
28. Remote shooting can be performed using Imaging Edge™ software or the Imaging Edge Mobile™ app.
29. Smartphones/tablets must have Imaging Edge Mobile installed. Please use version 7.2 or later.
30. Models sold in some countries/regions support IEEE 802.11b/g/n (2.4 GHz) wireless LAN only. 5GHz communication may be restricted in some countries and regions.
31. Does not support full functional compatibility with some camera models. See the Sony support site for details: https://www.sony.net/disoft/help
32. Please use the latest version.
33. To apply image stabilisation after shooting, using the "Movie Edit add-on" component from the Imaging Edge Mobile application, turn off SteadyShot™ on the body menu settings.
34. The LCD screen is turned on, shot once every 30 seconds, operate zoom alternately between W and T ends, flash strobe once every two times, turn power off and on once every ten times.
35. Combination of GP-VPT2BT grip and ECM-B1M mic.
36. Via the camera's MI shoe.
38. Actual colour and dimension may differ from the screen image.
39. Colours & features of the product shown may differ by model and country.
40. Services availability depends on region. A part or whole of software/services installed into or accessible through the product may be changed, discontinued, removed, suspended, or terminated without notice.
Support
Warranty
When you purchase a Sony product, you have the peace of mind in knowing that your product is covered by Sony's Standard Warranty provided by Sony Australia Limited (for Australian purchases) and Sony New Zealand Limited (for New Zealand purchases)
This product is searchable
Search for this product by using any of the following codes or IDs

ILCE7CLB
4548736121539
WW850128
ILCE-7CL/BQ AP2