Full Frame E-Mount 135mm F1.8 G Master Lens
Details
https://store.sony.co.nz/lenses-g-lens/SEL135F18GM.html
Product Actions
An F1.8 135mm prime with superb resolution, bokeh, and AF
Unsparing application of Sony's most advanced optical technologies has produced a large-aperture prime telephoto lens that delivers outstanding corner-to-corner resolution even at F1.8, plus exquisite bokeh that is a hallmark of the G Master series.
Image Gallery
Learn and be inspired while exploring our Image Gallery. Images are captured on Sony cameras and lenses.
Features
New optics deliver stunning resolution and bokeh in a large-aperture prime telephoto lens that also features top-class AF performance
E-mount Full Frame format
F1.8 G Master telephoto prime
Stunning resolution and bokeh with top-class AF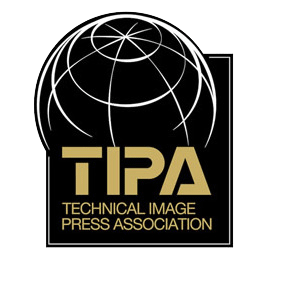 BEST MIRRORLESS PRIME TELEPHOTO LENS: Sony FE 135mm F1.8 GM
Designed for wedding, portrait and sports photographers, the Sony 135mm has an 11 blade diaphragm that delivers stunning bokeh with circular out-of-focus highlights. The lens has 13 elements in total, including a Super ED and ED and an extreme aspherical (XA) that combine to suppress common telephoto aberrations plus maximize overall resolution.
TIPA, 2019
Read Review
Key Features
Focus range limiter
A focus range limiter switch (8 ~ 1.5m / 2m ~ 0.7m) makes it possible to limit AF operation to a predetermined range to maximise AF speed and prevent focusing on unwanted objects. The Far (8 ~ 1.5m) setting covers medium, head-and-shoulders, and full-length portraits, while the Near (2m ~ 0.7m) setting is ideal for close-ups of the face or extreme close-ups of details
Fluorine coated front element
The front lens surface features a fluorine coating that resists fingerprints, dust, water, oil, and other contaminants, and makes cleaning easier if any contaminants do become attached to the lens.
Easy de-click for movies
An aperture ring provides the type of immediacy and response that professionals need for both still photography and videography. An Aperture click switch allows the aperture ring click stops to be engaged or disengaged as required. Engaging the click stops provides tactile feedback that can make it easier to gauge how much the ring has been adjusted by feel, and is therefore a good choice for still photography. When the click stops are disengaged the aperture ring moves smoothly and quietly, providing seamless, silent control for moviemaking.
Versatile fingertip focus control
A focus mode switch allows quick switching between AF (autofocus) and MF (manual focus) modes for smooth, interrupted shooting.
Specifications
Format / Type
Format

Full Frame

Best For

pets, sports-action
Focal Length
Focal-Length

135

Focal Length (35mm) (APS-C)

202.5
Stabilisation
Image stabilization (SteadyShot)

- (body-integrated)
Lens Specifications
Teleconverter compatibility (x2.0)

Incompatible

Teleconverter compatibility (x1.4)

Incompatible

Minimum Aperture (F)

22

Maximum Magnification ratio

0.25

Maximum aperture (F)

1.8

Lens Groups / Elements

10-13

Hood Type

Round shape, bayonet type

Format

Full Frame

Focal-Length

135

Focal Length (35mm) (APS-C)

202.5

Circular Aperture

Yes

Aperture Blades

11

Angle of View (APS-C)

12?

Angle of View (35mm)

18?
Size and Weight
Carton Width (cm)

32.00

Carton Height (cm)

27.00

Carton Weight (kg)

7.00
This product is searchable
Search for this product by using any of the following codes or IDs

SEL135F18GM
4548736091924
SEL135F18GM
SEL135F18GM SYX