AX100 4K Handycam
Cinema-quality 4K Ultra HD recording
1.0-type Exmor R CMOS sensor
ZEISS Sonnar T* lens with 12x optical zoom"
This product is currently unavailable
An enriched Full HD experience
Enjoy super-sampled Full HD playback on your HD TV, which uses the surplus of 4K data to automatically down-convert 4K footage to Full HD. To crop a 4K image to Full HD, simply trace your finger on the camcorder's LCD screen to define the area.
Intuitive controls to shape your vision
Product Gallery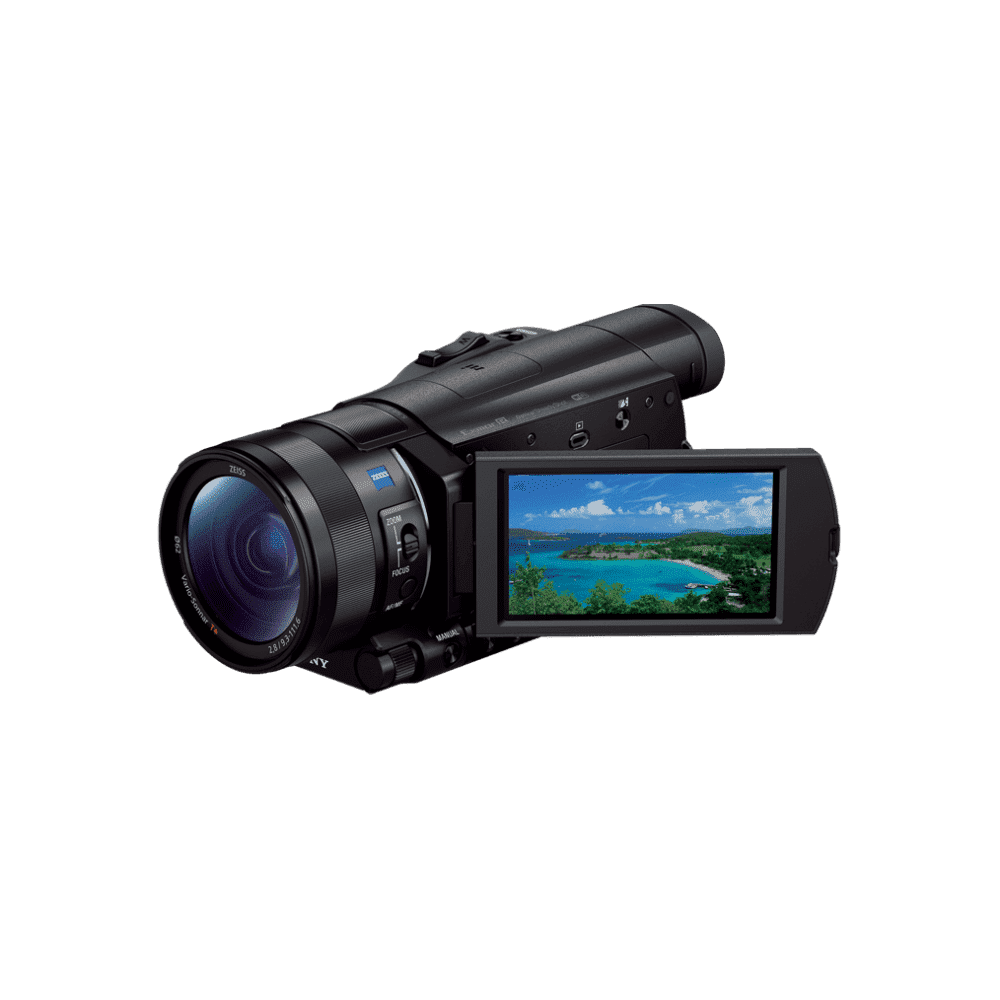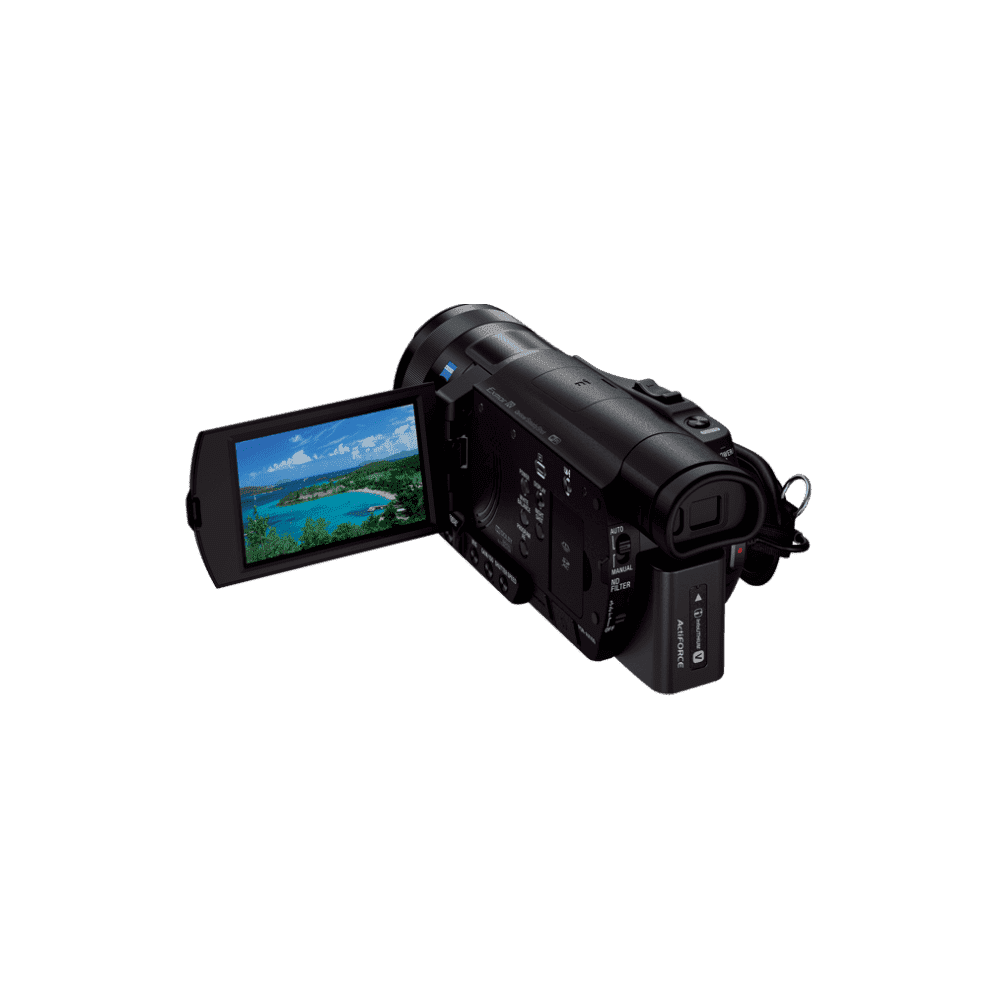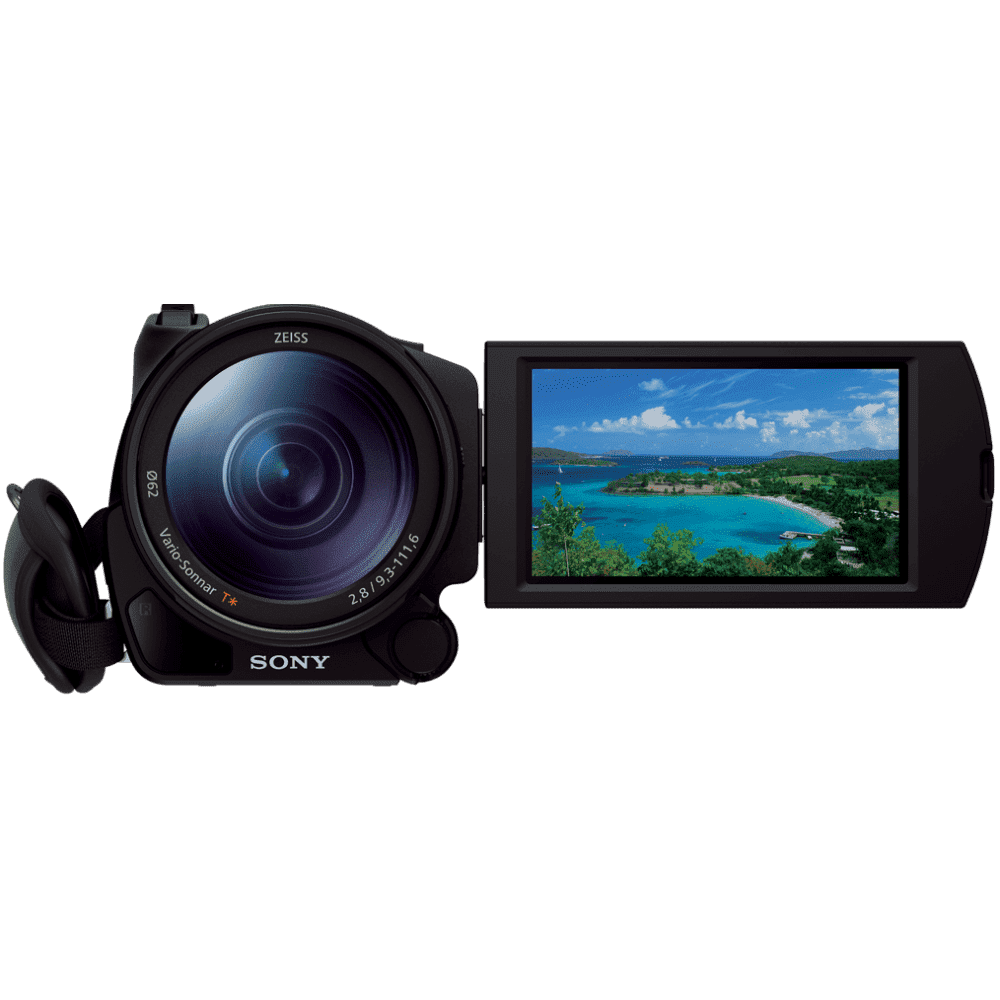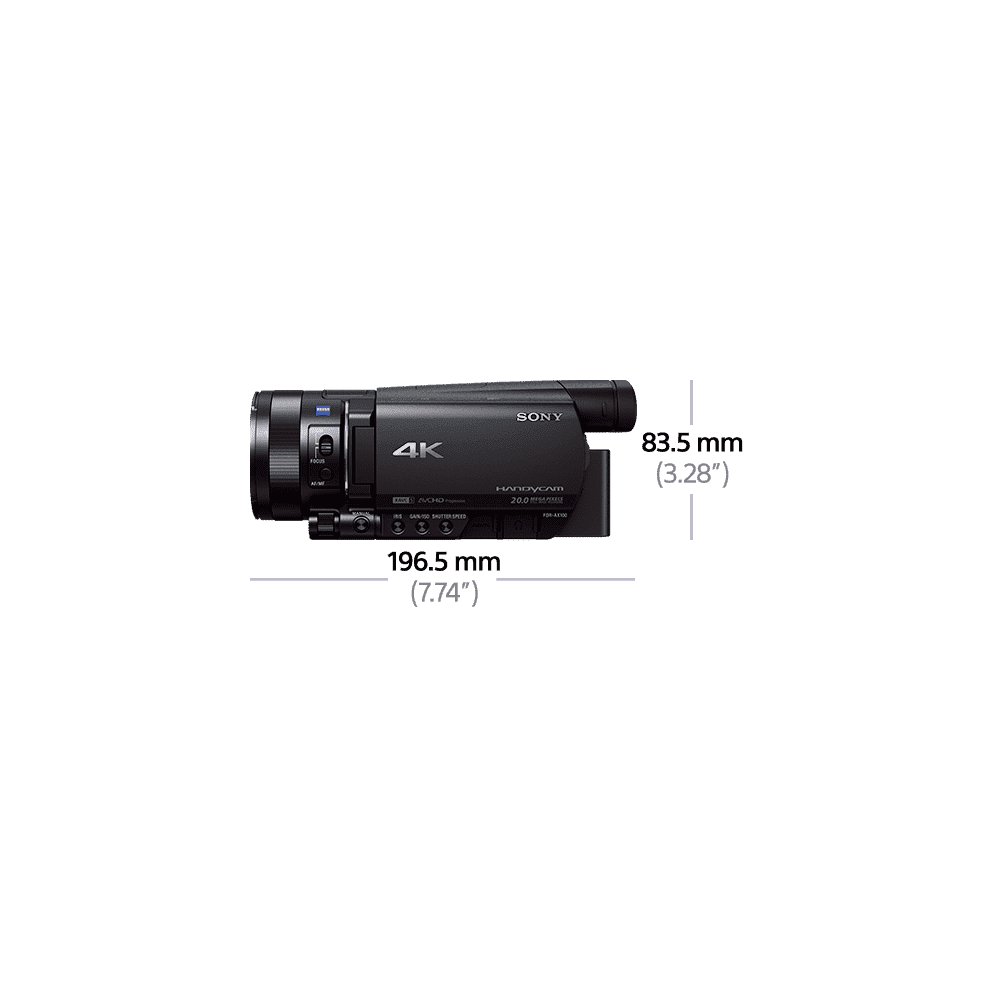 Key Features
4K opens your eyes to a new era of excitement
The FDR-AX100 supports 4K (3840 x 2160), the superior-definition format that delivers about four times the resolution of Full HD. It lets you capture incredible detail and bring images to vibrant life.
29mm wide-angle ZEISS Vario-Sonnar T* lens
ZEISS lens is fine-tuned specifically for the 4K image standard. Ideal for capturing grand landscapes, it also provides up to 12x optical zoom and up to 24x Clear Image Zoom to allow wide-ranging image expression.Definition is even sharp in the corners of the frame, thanks to the 11 group/17 element lens that incorporates AA (advanced aspherical) and ED lens elements.
Exmor R CMOS sensor delivers multifaceted Full HD support
The FDR-AX100 features a large Exmor R CMOS sensor with a light-receiving area that is approximately 4.9 times larger than 1/2.88 type image sensor. This newly employed sensor enhances image clarity, reduces noise even when shooting in dark environments, and enables image expression that takes full advantage of background defocusing. No.1 image sensor manufacturer for digital cameras and video recorders.*Based on Sony research-April 2012 to March 2013 (50% market share
Advanced BIONZ X image processing engine for higher speed and peerless quality
The advanced BIONZ X image processing engine features higher technology than in the previous generation of BIONZ to achieve more faithful reproduction, more naturally vivid and lifelike image quality, and higher resolution capabilities. This Handycam model is equipped with several new features that take advantage of the higher speed processing capabilities. These include By Pixel Super Resolution, Motion Shot Video, Optical SteadyShot and Dual Video Recording.
Support for longer recording time of 4K movies in XAVC S format
XAVC S is the format for recording 4K/HD movies, which was developed for consumer usage based on the professional XAVC 4K/HD format.?It supports HD 50Mbps so that consumers can record high-resolution movies even in a heavily movement shot.
Support for HD high bit-rate
XAVC S is the format for recording 4K/HD movies, which was developed for consumer usage based on the professional XAVC 4K/HD format.?It supports HD 50Mbps so that consumers can record high-resolution movies even in a heavily movement shot.The use of MP4 playback devices and software does not guarantee that data can be played back in all modes.
High-frame-rate shooting at 120p* and HD resolution
The FDR-AX100 supports high-frame-rate shooting at HD image quality (1280 x 720 pixels). Its ability to record at 120p enables slow-motion playback at one-fifth the speed in a 24p environment when post-processing is applied. This capability opens the door to various uses, such as checking the form of rapidly moving athletes.Only available when recording movies in the XAVC S format.
Easy TV viewing via single HDMI cable
4K movies recorded on the FDR-AX100 can be played on a 4K monitor or Full HD monitor* by simply connecting the camera via bundled HDMI cable. 4K monitors support up to 4K resolution at 30p.Requires 1920 x 1080 setting in HDMI output settings menu.
Lens Ring
The lens ring enables smooth, natural adjustment of focusing or zooming depending on which mode you select via convenient button.
Manual Dial
The manual dial on the side of the body allows swift and easy adjustment of the iris, gain (ISO) and shutter speed.
Built-in ND Filters
A choice of selectable Clear, 1/4 filter, 1/16 filter or 1/64 ND (Neutral Density) filters adjusts light levels entering the lens. This gives video-makers the freedom to precisely control shutter speed and aperture for greater creative possibilities. In conjunction with the camcorder's large image sensor, it allows creation of beautifully smooth 'bokeh' background defocus effects without increasing shutter speed even if you're shooting outdoors in sunny conditions.
Full HD playback on Full HD TV
You can also enjoy Super-sampled Full HD playback on your HD TV which automatically down-converts 4K footage to very high quality 2K (Full HD), using the enormous amounts of 4K data.
TRILUMINOS Colour. A breathtaking way to relive your fondest memories.
The supports Sony's "TRILUMINOS Colour," allowing you to view photos and movies in rich, natural colours on any TV equipped with a "TRILUMINOS Display." The expanded colour gamut lets you immerse yourself once again in those unforgettably colourful moments, from the complex shades in a shimmering blue sky to the natural tones of a rosy complexion.
Trimming playback of 4K movies on TVs
By touching the display panel users can trim the image and display only the section around the touched area as a Full HD movie.
Simultaneously record maximum-quality movies and ready-to-share MP4 movies
Record two movies at the same time ?one in the maximum-quality XAVC S or AVCHD format and another in the MP4 format. The XAVC S format is available in the FDR-AX100 and HDR-CX900. The FDR-AX100 can record 4K movies in the XAVC S format.
One-touch remote and one-touch sharing
One-touch remote lets you use your smartphone or tablet as a viewfinder and remote control for a digital camera, and one-touch sharing lets you transfer your photos and videos from your camera. Either way, by installing PlayMemories Mobile app to your NFC enable Android smartphone or tablet, you can avoid complex set-up sequences and establish wireless connection simply by touching your device to the camera. You are now ready to control your camera from your smartphone to take a photo from a previously out-of-reach spot, or simply be in your own group shot, as well as transfer them instantly to your smartphone for sharing on SNS. No NFC? No problem. You can also pair the devices manually.
Picture Effect
Creativity comes easy with FDR-AX100 thanks to Picture Effect with 7 total effects - such as Toy Camera, Soft high key, Pop Colour, Posterization, Retro Photo, Partial Colour, High contrast monochrome?- which give you the means to transform everyday photos into impressive works of art. As you apply effects, results are shown in real-time on the LCD screen. There is some function like Face detection that cannot be used while using Picture effect.
5.1ch Dolby
5.1ch surround sound recording capabilities let you create professional-level soundtracks that bring out the full potential of your movies. So viewers feel they are part of the action. Notes: Dolby Digital 5.1ch and stereo 2ch recording are supported in the AVCHD format. PCM recording is supported in the XAVC S format.
Accessories
Optional accessories expand shooting enjoyment and creative possibilities.
My Voice Cancelling
This convenient new feature significantly reduces the intensity of your voice as you shoot, while maintaining the volume of your subject's voice and other sounds in your surroundings. It accomplishes this feat by detecting where sounds originate and suppressing sound coming from behind the camcorder.?Even when you become excited while capturing sporting events or your children, your loud cheers will be reduced to a whisper.
Direct Copy for fast file transfer
Seamlessly transfer your camera's data to an external hard drive via USB 2.0. Feature also enables convenient playback of files stored on HDD on camera's LCD screen.
Specifications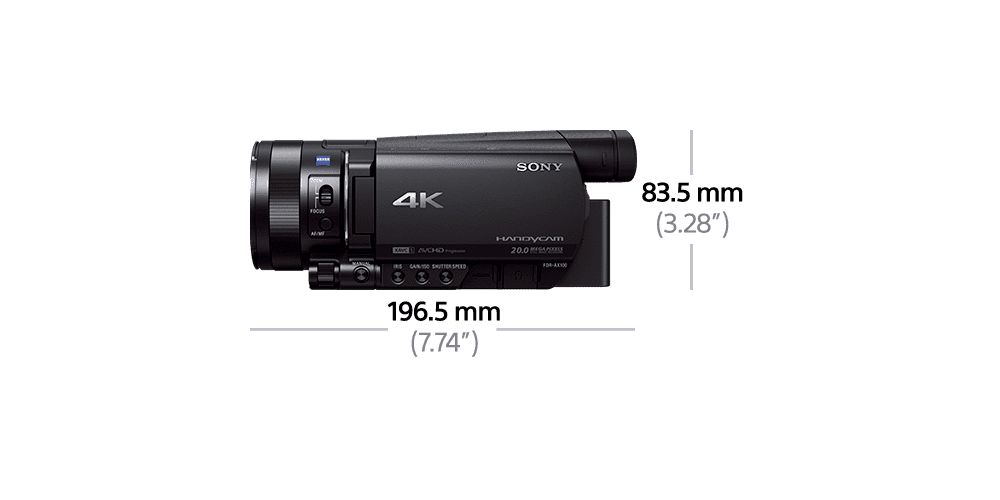 Recommended Accessories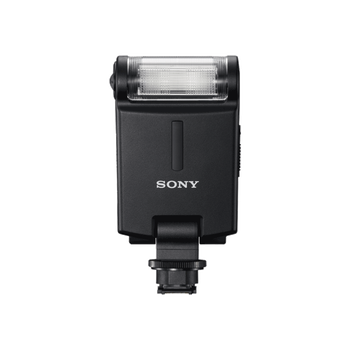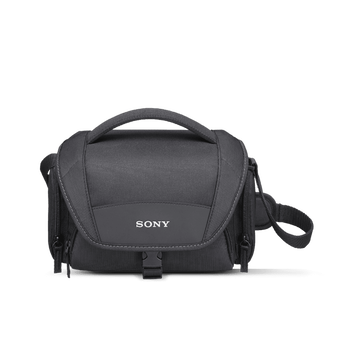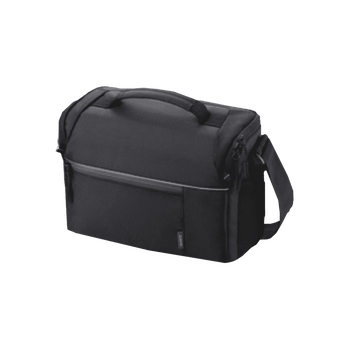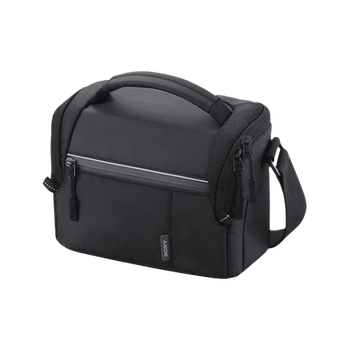 Support
Warranty
When you purchase a Sony product, you have the peace of mind in knowing that your product is covered by Sony's Standard Warranty provided by Sony Australia Limited (for Australian purchases) and Sony New Zealand Limited (for New Zealand purchases)
This product is searchable
Search for this product by using any of the following codes or IDs

FDRAX100
4905524968897
FDR-AX100E
FDRAX100E/B1E36