55" X8500D 4K HDR TV
Available in 139 cm (55)
Wide color gamut with TRILUMINOS Display
Enhanced 4K detail with 4K X-Reality PRO"
This product is currently unavailable
Product Gallery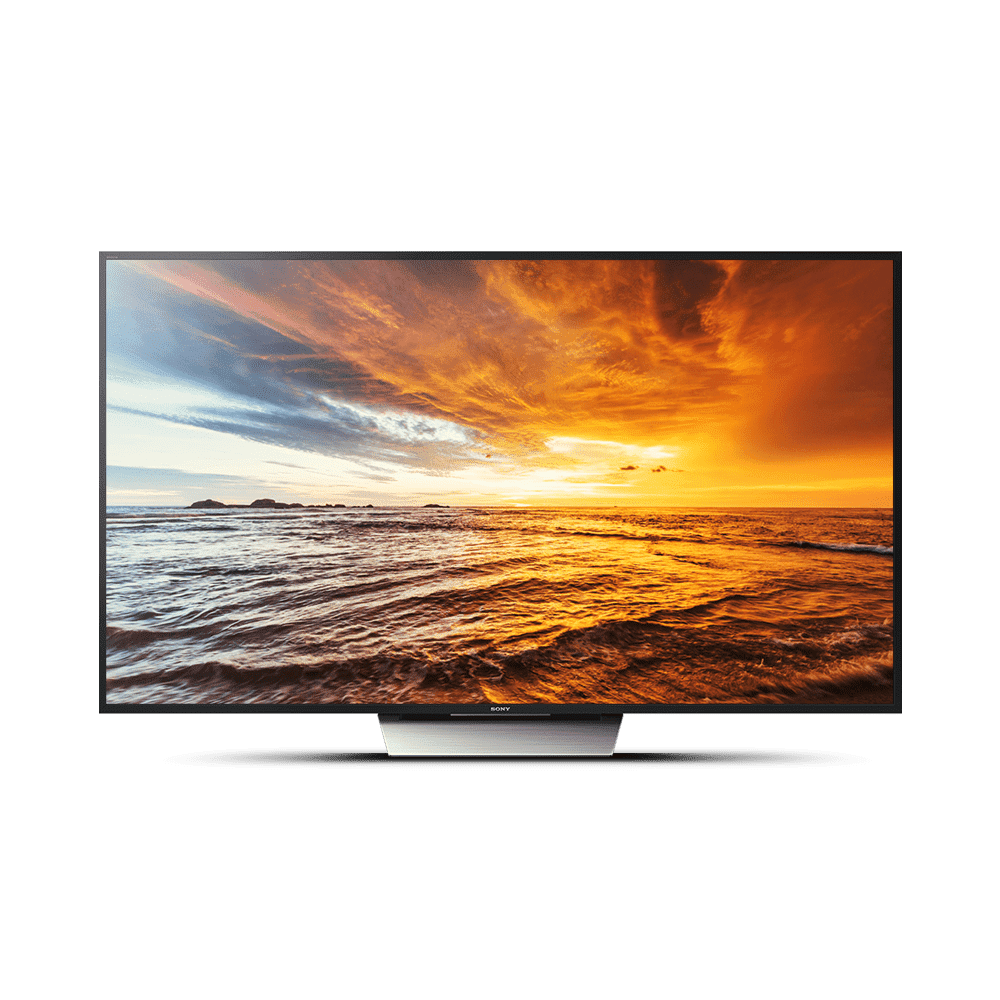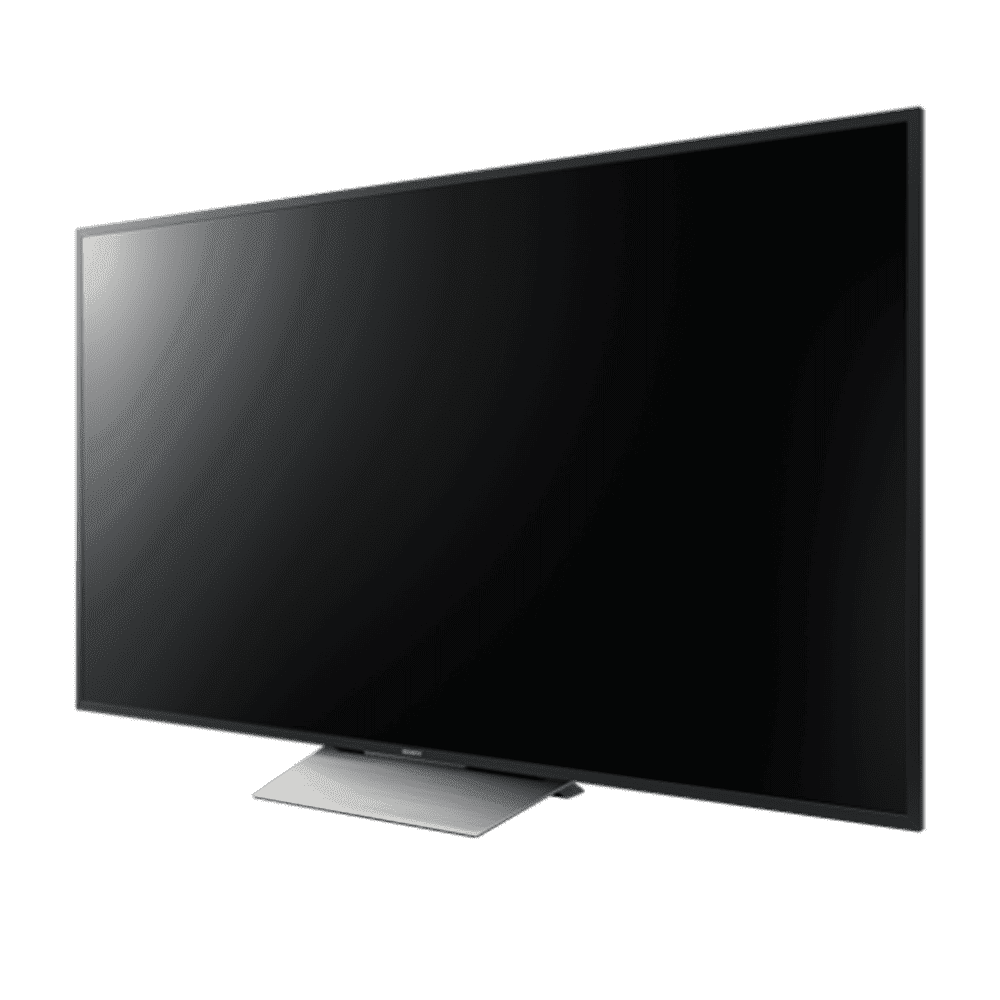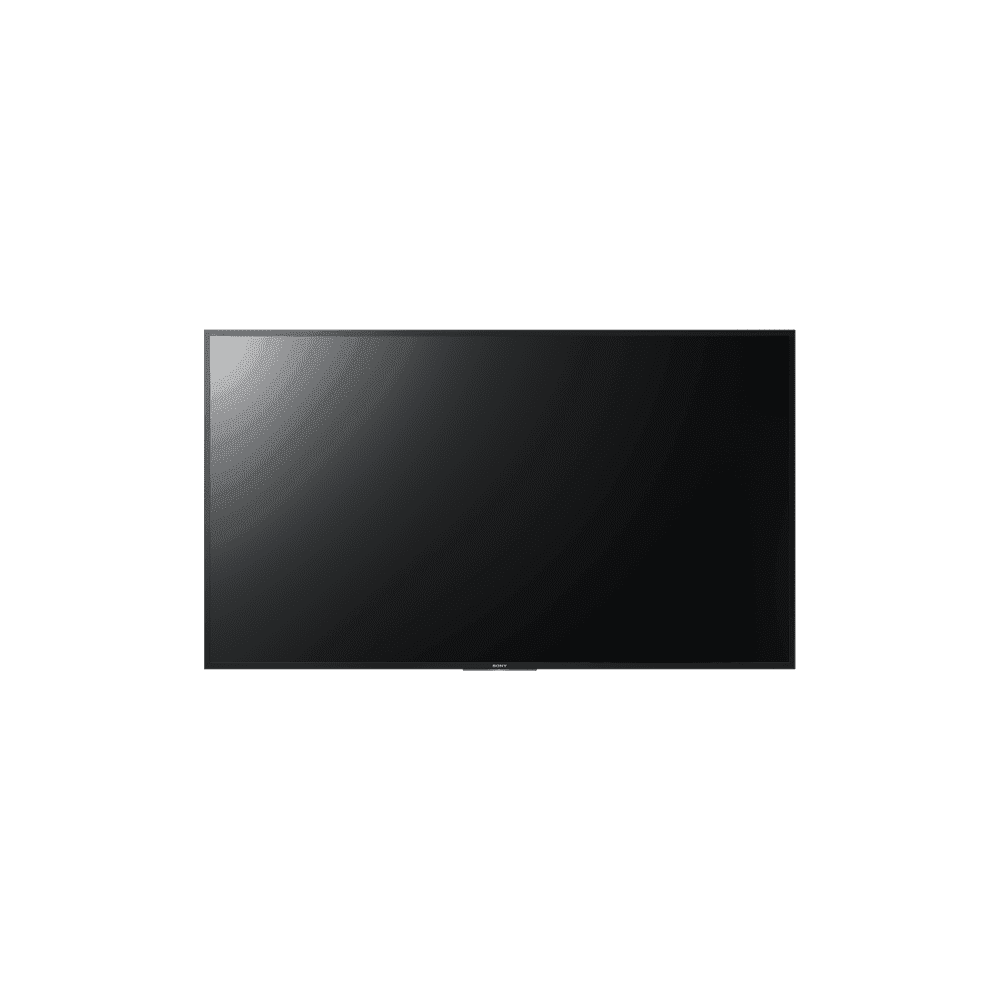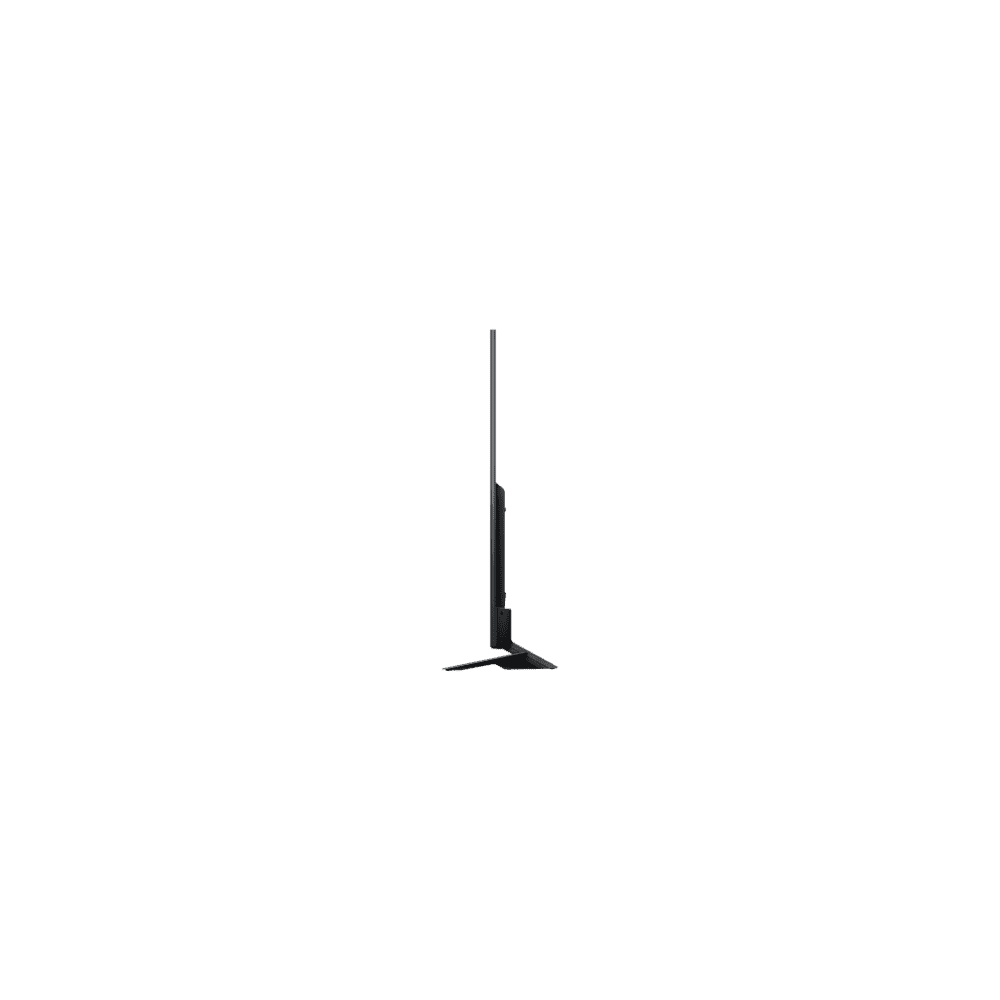 Recommended by Netflix
Netflix have created an easy way for you to identify TVs with better performance, easier app access, and new features that make for a better smart TV.
Netflix Recommended TVs help you to enjoy popular shows and movies with a dedicated button and voice control.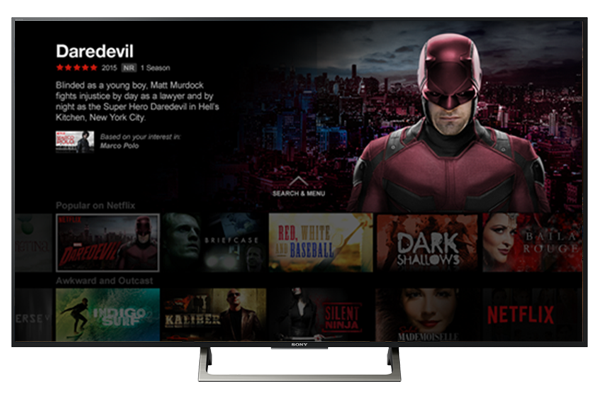 Learn about Netflix
Key Features
Enrich your viewing with the TV SideView app
Find, record and talk about your favourite TV shows using the TV SideView app. Use your tablet or smartphone (Android or iOS) to see the latest TV schedule as well as view the most popular TV programs currently trending. Once you've found what you want to watch, you can set an alarm so you never miss the shows you love. Live tweet your reactions and see what other viewers are saying.
Content Bar: find everything fast
The unobtrusive content bar quickly lets you find the movie, TV show or video you're looking for. Call up the Content bar and you can keep watching, while you scan through live TV, on demand, downloaded TV shows and much more. You can even customise the content bar to show you the content you go to most often first.
DSEE restores detail to your digital music
Low-resolution Internet video, catch-up TV and other heavily compressed audio files don't always sound so great. A large amount of information gets thrown away when digital audio is compressed. With Digital Sound Enhancement Engine (DSEE) technology, lost frequency components (especially high frequencies) are restored for natural sound with a more spacious feel.
Cinematic S-Force Front Surround
Enjoy an immersive soundstage that pulls you into the heart of the action. S-Force Front Surround mimics the way the brain correlates sound sources to create proper volume, time lag, and sound wave spectrum - using only left and right speaker channels. By naturally emulating three-dimensional sound fields, you'll enjoy rich, high-fidelity audio across a wider listening area.
Made to listen: ClearAudio+
Make your listening as lifelike as your viewing. ClearAudio+ fine-tunes TV sound for an immersive experience that seems to surround you. Hear music, dialogue and surround effects with greater clarity and separation, whatever you're watching.
Clear Phase for smooth, balanced frequencies
BRAVIA uses a powerful computer model to analyse and compensate for inaccuracies in speaker response. It does this by 'sampling' the speaker frequency with higher precision. This information is fed back to cancel out any peaks or dips in the speaker's natural response - resulting in pure, natural audio with smooth, even reproduction of all frequencies.
Turn your TV into a digital recorder: USB HDD REC
Store your favourite TV shows on an external USB hard disk drive to enjoy whenever you want. USB HDD REC allows one-touch and timer recording of a digital broadcast onto any USB HDD device up to 2TB in capacity. While viewing the show, simply press REC to start recording, which will automatically stop at the end of the programme.
Support
Warranty
When you purchase a Sony product, you have the peace of mind in knowing that your product is covered by Sony's Standard Warranty provided by Sony Australia Limited (for Australian purchases) and Sony New Zealand Limited (for New Zealand purchases)
This product is searchable
Search for this product by using any of the following codes or IDs

KD55X8500D
4548736027169
KD-55X8500D
KD-55X8500D AZ1