65" X9000C 4K Ultra HD with android TV
Great-looking, ultra-slim floating style
Wide colour gamut with TRILUMINOS Display
Incredible 4K images with 4K Processor X1
Replaced by
65" X9300D 4K HDR TV
Product Gallery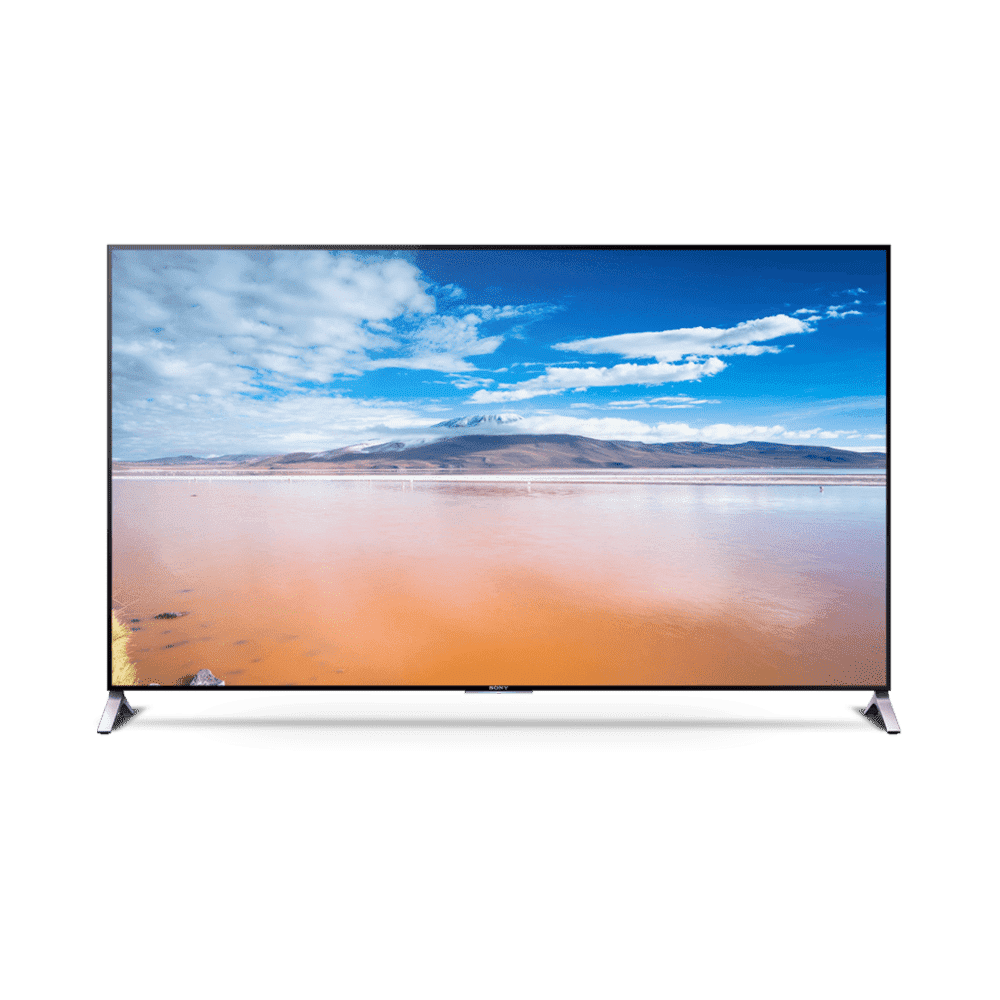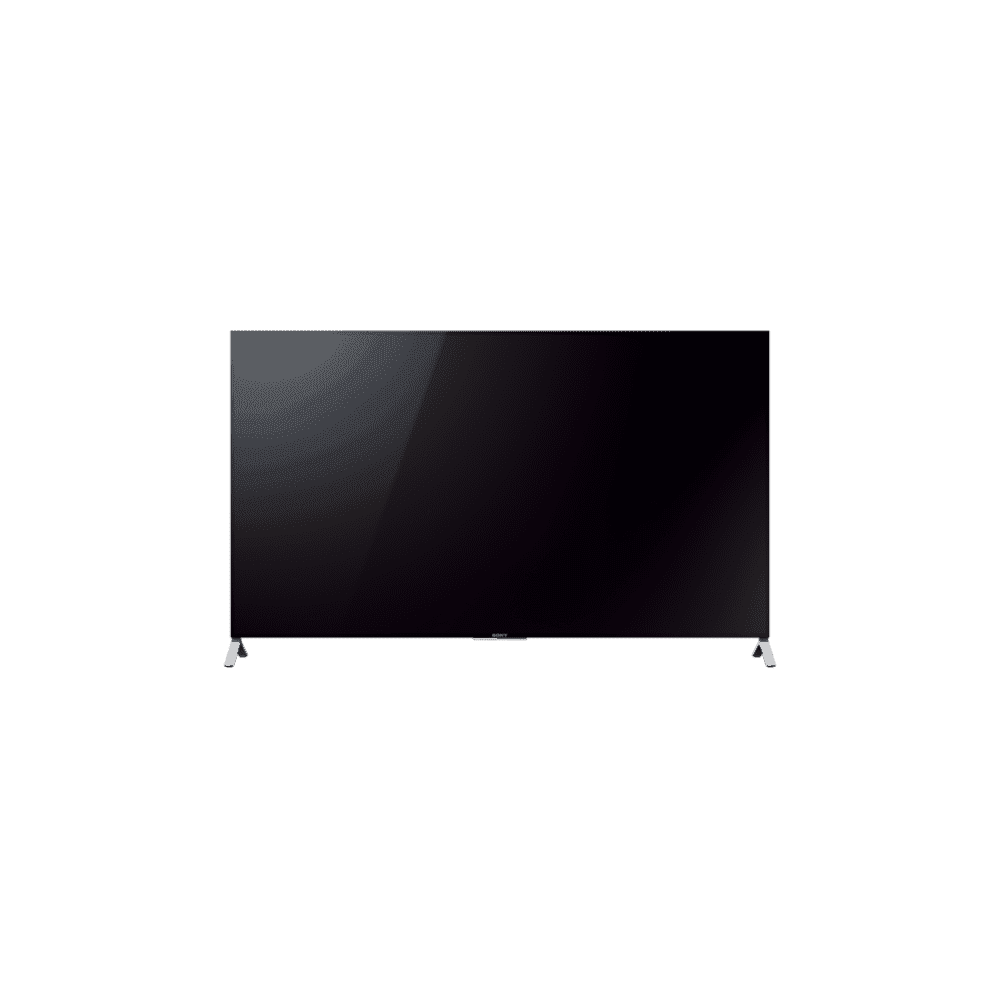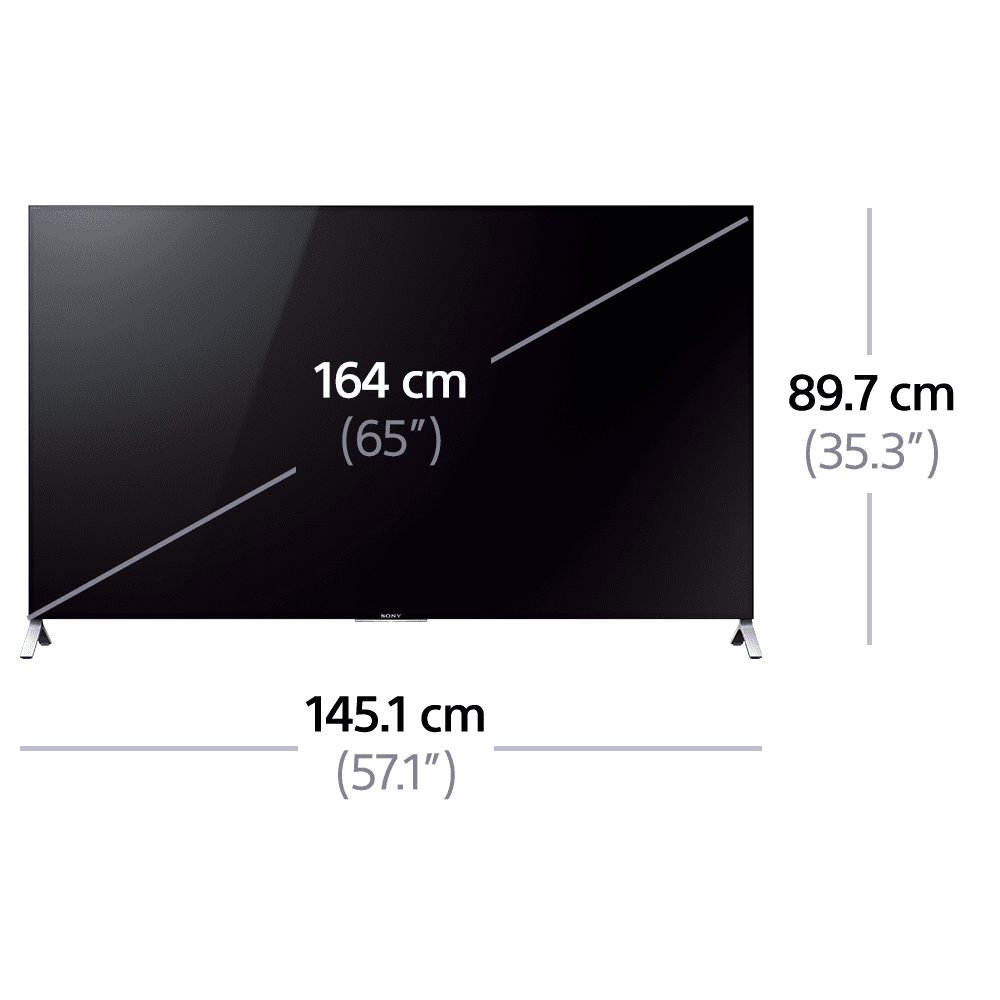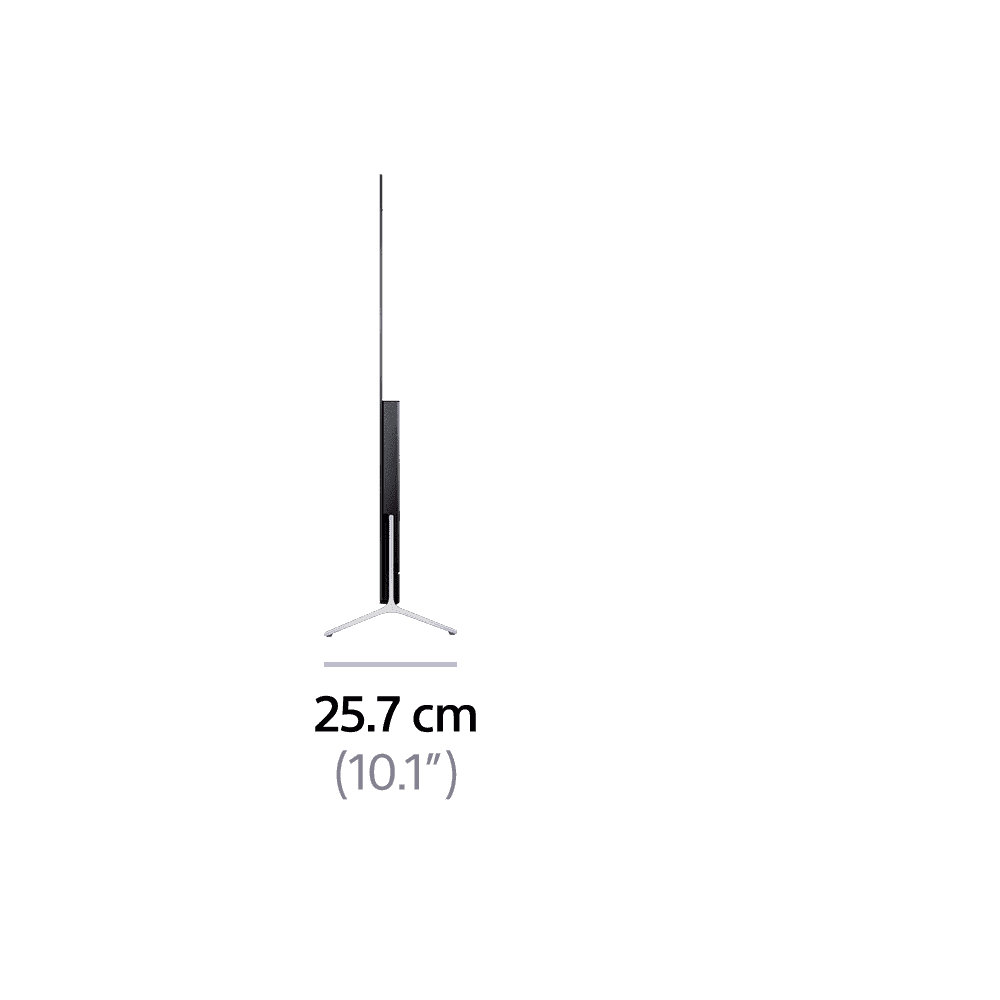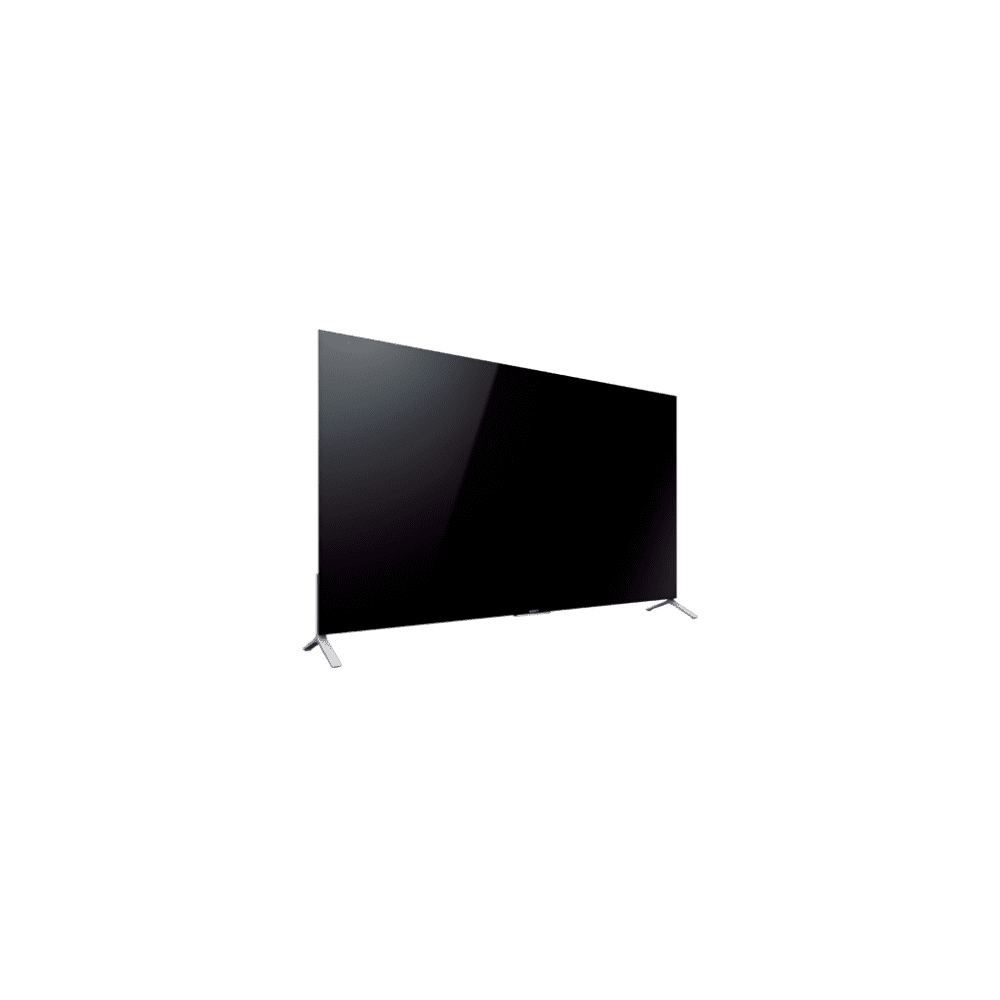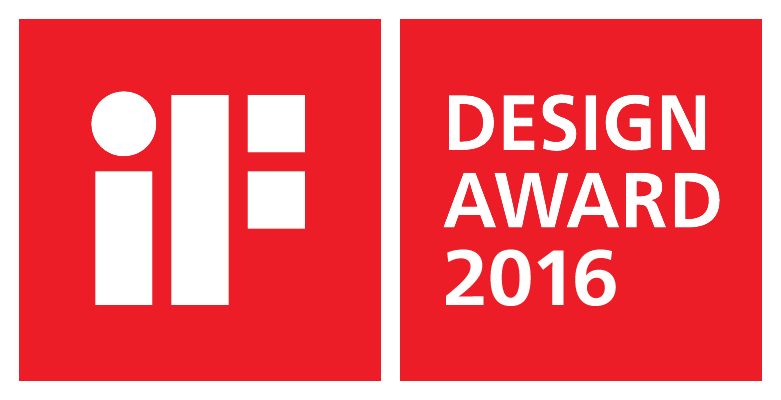 iF is a capable and reputable provider of design services, with an aim to strengthen public awareness of design. The iF Design Award is an internationally acknowledged symbol of outstanding design and serves as a prominent platform for interested audiences in global economies.
IF World Design, 2016
Read Review
Key Features
The world of 4K right in front of you
Take your viewing into an exciting new era. 4K images contain over 8 million individual pixels - that's four times more detail than Full HD. Immerse yourself in 4K movies and dramas from a huge choice of 4K content today.
4K Processor X1: one chip changes everything
Our powerful 4K Processor X1 brings stunning picture quality to whatever you're watching. Every source is intelligently analysed and upscaled to its best 4K resolution, from TV broadcasts, Blu-ray Discs, DVDs, or even 4K internet videos. You'll enjoy incredible 4K images with stunning clarity, more lifelike colours and sparkling contrast.
4K X-Reality PRO: enhance every picture up to 4K
Discover a thrilling world of extraordinary clarity. Every single pixel is upscaled beautifully by our most powerful 4K picture processing technology ever. Individual parts of each scene are analysed and matched with a special image database that independently addresses texture, contrast, colour and edges. The difference is clear with supremely lifelike detail, whatever you're watching.
TRILUMINOS display powered by 4K Processor X1
BRAVIA brings you even more lifelike colour - now refined further by the powerful 4K processor X1. Because TRILUMINOS selectively maps colours across the wide gamut available to the screen, rather than simply expanding the colour range, subtle colours do not become oversaturated and unnatural. You'll enjoy vivid, authentic images that evoke the emotion in every scene.
Motionflow XR keeps the action smooth
Enjoy smooth and sharp details even in fast-moving sequences with Motionflow XR. This innovative technology creates and inserts extra frames between the original ones. It compares key visual factors on successive frames, then calculates the split second of missing action in the sequences. Modes also include black-frame insertion for a blur-free and truly cinematic look.
Immerse yourself in 3D
Enjoy compatible Blu-ray movies, TV broadcasts, and web videos with finely detailed 3D images. See pictures with a more natural depth of field and immerse yourself in sport, movies, and games like never before.
Ultra slim beauty that blends in with any space
Excite all your senses: the essential new shape of BRAVIA blends form and function beautifully. Just 4.9mm thin, the sheer, ultra-slim design flatters your wall like a precious work of art. With the flush, bezel-free screen, you'll enjoy immersive images that appear to float before your eyes. You're hardly aware of the TV screen - just stunning 4K images.
BRAVIA meets Android TV
Your smart TV just got smarter. Think of all the stuff you love doing on your smartphone or tablet, now on the big, beautiful BRAVIA screen. All-new Sony's Android TV lets you connect and enjoy any content, from apps to movies, between different Android devices - the simplest and easiest way ever.
Google Play: A world of content and apps
Discover movies and TV shows, viral videos, games and more from Google Play. Enjoy a huge and ever-growing choice of apps on your TV in a brand new way.
Google Cast: Plays nice with your other devices
BRAVIA is Google Cast ready so you can easily cast your favourite entertainment like YouTube from your personal device on to the stunning BRAVIA screen . You can cast from Android, iOS, or your laptop.
Clear Phase for smooth, balanced frequencies
BRAVIA uses a powerful computer model to analyse and compensate for inaccuracies in speaker response. It does this by 'sampling' the speaker frequency with higher precision. This information is fed back to cancel out any peaks or dips in the speaker's natural response - resulting in pure, natural audio with smooth, even reproduction of all frequencies.
One-touch mirroring to see your smartphone screen on BRAVIA
NFC (Near Field Communication) technology removes the need for wired connections and complex set-up sequences. Simply touch your NFC-enabled Xperia smartphone or tablet to the One-Flick Remote and wirelessly mirror the screen of your mobile device on the large, beautiful BRAVIA screen. Multiply the joy with family and friends by watching videos together, browsing together, or selecting the next vacation destination on a map. No NFC? No problem. You can also pair the devices manually.
Enrich your viewing with the TV SideView app
Find, record and talk about your favourite TV shows using the TV SideView app.Use your tablet or smartphone (Android or iOS) to see the latest TV schedule as well as view the most popular programs currently trending. Once you've found what you want to watch, you can set an alarm so you never miss the shows you love. Live tweet your reactions and see what other viewers are saying.
Live Football mode: for all football addicts
Get that match-day feeling with everything you need for football. Sound settings are automatically adjusted to recreate an authentic stadium experience.
Make the moment yours with Photo Share
Share photos through BRAVIA, and let your friends save their favourites. Wireless transfers are quick and stable over your network. Photos can be shared at their original size, with your Android (Android 2.3 and above) or iOS (iOS5 and above) smartphones. There's no Internet connection and no apps needed.
Listen to your photos with Sound Photo
Hear the atmosphere and emotion of every photo, from selfies to holiday snaps, with Sound Photo on selected Xperia smartphones and Sony cameras. Adding an extra dimension to your still photos, it re-creates the exact sound heard at the moment the picture was taken. View and hear your sound photos on your TV by simply connecting your camera via USB, HDMI or wirelessly with Home Network.
The wireless subwoofer made for BRAVIA
Add impact to movies with rich, powerful bass. No cables or special set up are needed - the wireless subwoofer is automatically tuned with the optimum settings for new BRAVIA models. The compact and stylishly crafted cabinet fits discreetly in any room.
X-Protection PRO: Xtra Protection TV
Your TV is strong now. Lightning protection shields your TV against lightning bolts, while a primary capacitor protects against unstable electricity. An anti-humidity coating on the circuit board prevents short-circuits caused by high moisture.
Slim design for easier wall mounting
The slimline styling blends effortlessly into a living room, enabling easier mounting on a wall. Because the screen has minimal bezels, you can focus on your entertainment with near edge-to-edge pictures. It's an ideal blend of form and function for an immersive entertainment experience.
Enjoy optimised graphics with Picture Mode: Game
Created in collaboration with experts at Sony Computer Entertainment Worldwide Studios, our dedicated Picture Mode: Game optimises picture quality for a greater gaming experience. Colours appear more natural and every scene is more detailed, so you'll enjoy graphics just as the developers originally intended.
Say what you want to see with voice search
Spend less time browsing, and more time watching. Voice search on Android TV lets you search for content across different services without ever having to pick up the remote. You can also get recommendations; asking for "romantic comedies" for example, brings up a list of suitable options.
Flick, find, fast: One-Flick Entertainment
Control your world of content with BRAVIA's quick and intuitive interface. Flick up to find TV, internet video, apps, photos and other content you want, or flick down to show extra functions which enhance your viewing. The unique One-Flick Remote allows quick and intuitive control, all without interfering with what you're watching.
Simply intuitive: the One-Flick Remote
Interacting with your TV has never been more intuitive. Flick comfortably through what's on screen with the touchpad - you don't even need to point the remote at the TV screen. Forget fiddly text input: all you need to do is talk to your One-Flick Remote. It works with NFC, so you can even share photos wirelessly from your smartphone on the TV screen - all at a single touch.
HDMI Support
With up to four HDMI ports on Sony BRAVIA televisions, you can be sure of effortless playback all of your content - right up to 4K 50/60p resolution. You can also enjoy high resolution 3D video from Blu-ray players, games consoles and more. Advanced HDMI features such as Audio Return Channel (ARC) and Consumer Electronics Control (CEC) ensure even large home-theatre systems are simple to use.
Show smartphone photos in 4K with MHL
Enjoy your smartphone media and apps on this TV with Mobile High-Definition Link (MHL). Play videos and photos in 4K, use your apps on the big screen, or listen to MP3 music through the TV speakers. A single cable connects to BRAVIA while charging your phone's battery.
Turn your TV into a digital recorder: USB HDD REC
Store your favourite TV shows on an external USB hard disk drive to enjoy whenever you want. USB HDD REC allows one-touch and timer recording of a digital broadcast onto any USB HDD device up to 2TB in capacity. While viewing the show, simply press REC to start recording, which will automatically stop at the end of the programme.
Bass reflex speaker for bigger, better bass
Hear more from a compact speaker box with intense, focused sound. The bass reflex speaker produces clear, rich sounds from crisp highs to extended lows. The isolated box design ensures highly efficient sound reproduction, so that every detail is heard clearly.
Made to listen: ClearAudio+
Make your listening as lifelike as your viewing. ClearAudio+ fine-tunes TV sound for an immersive, emotionally enriching experience that seems to surround you. Hear music, dialogue and surround effects with greater clarity and separation, whatever you're watching.
DSEE restores detail to your digital music
Low-resolution Internet video, catch-up TV and other heavily compressed audio files don't always sound so great. A large amount of information gets thrown away when digital audio is compressed. With Digital Sound Enhancement Engine (DSEE) technology, lost frequency components (especially high frequencies) are restored for natural sound with a more spacious feel.
Cinematic S-Force Front Surround
Enjoy an immersive soundstage that pulls you into the heart of the action. S-Force Front Surround mimics the way the brain correlates sound sources to create proper volume, time lag, and sound wave spectrum - using only left and right speaker channels. By naturally emulating three-dimensional sound fields, you'll enjoy rich, high-fidelity audio across a wider listening area.
Specifications
Screen Size
Screen Size (cm, measured diagonally)

65 (164 cm)
Display
Viewing Angle (Up / Down)

178(89/89) degree

Viewing Angle (Right / Left)

178(89/89) degree

Screen Size (cm, measured diagonally)

65 (164 cm)

Display resolution (H x V, pixels)

4K Ultra HD (3840 x 2160)

Backlight type

Edge LED

LCD

YES

Display Features

Frame DimmingTriluminosLCD

Aspect Ratio

16:9

4K

YES
Network Connectivity
Wireless Capabilities

Wi-Fi DirectScreen MirroringOne-Flick Entertainment

Wi-Fi® Direct

YES

Internet Browser

Yes (Opera)

TV Side View

YES

Smart TV Apps

Social ViewingWeb Browser - Opera

Screen Mirroring

YES

DLNA Content

MPEG1/MPEG2PS/MPEG2TS/AVCHD/MP4Part10/MP4Part2/AVI(XVID)/AVI(MotinJpeg)/MOV/WMV/MKV/WEBM/3GPP/MP3/WMA/LPCM/JPEG/FLAC

Apps

YES

Android TV

YES
3D Features
3D Super-Resolution

YES

3D capability

Passive
Built-in tuners
DVB-T2 (digital terrestrial)

YES

TV System (Digital Terrestrial)

YES

Analog

YES
Design features
VESA Compatibility

YES

Illumination LED

YES
Interface
USB ports

3 Port

RF (Terrestrial/Cable) Connection Input(s)

1 Side

Input and Output Terminals

MHL (ver3, for HDMI2);HDCP (ver2.2, for HDMI1/2/3/4);Bluetooth (HID/HOGP/3DSP/SPP);AC Power Input (1 Rear);RF Connection Input 1(Side);Composite Video Input 2 (1Side Analog Conversion/1Rear Hybrid w/Component);Component Video (Y/Pb/Pr) Input (1 Rear/Hybrid);HDMI Connection4 (4Side);Analog Audio Input for HDMI (1 Rear);Analog Audio Input 2 (Rear);Digital Audio Output (1 Rear);Audio Out (1 Side/Hybrid w/HP);Headphone Output (1 Side/Hybrid w/Audio Out);Subwoofer Out (1 Side/Hybrid w/HP and Audio Out);USB (3 port);Ethernet Connection (1 Rear);HDMI PC Input

HDMI inputs total

2 Side / 2 Bottom - Compatible with MHL and PC

Ethernet inputs

1 Rear

Digital Audio Output(s)

1 Rear

Composite Video Input(s)

1 Bottom - Analog Conversion / 1 Rear - Composite/Component Hybrid

Component Video (Y/Pb/Pr) Input(s)

1 Rear - Component/Composite Hybrid

Audio/Headphone Output(s)

1 Side - Hybrid with Headphone and Subwoofer Output
Picture and Audio Features
X-Reality™ PRO

YES

Wide Mode for PC

Normal/Full1/Full2 for PC

Wide Mode

Full / Normal / Wide Zoom / Zoom

Triluminos Display

YES

Sound modes

Standard / Cinema / Live Football / Music

S-Master

YES

S-Force Front Surround 3D

YES

Picture modes

Vivid / Standard / Custom / Cinema Pro / Cinema Home / Sports / Animation / Photo-Vivid / Photo-Standard / Photo-Custom / Game / Graphics

Picture Features Summary

4K X-Reality PROTriluminos Display

NICAM/A2

YES

Motion enhancer

Motionflow XR 800

Face Area Detection (2K only)

YES

Dolby® Digital / Dolby® Digital Plus / Dolby® Pulse

YES

Clear Phase Speaker

YES

CineMotion / Film Mode / Cinema Drive

YES

Auto Wide Mode

YES

Audio Power Output

7.5W+7.5W+7.5W+7.5W

Audio

7.5W+7.5W+7.5W+7.5W Audio Power Output

Advanced Contrast Enhancer (ACE)

YES

4K X-Reality™ PRO

YES

24p True Cinema™?

YES
Special features
USB Play

YES

USB HDD Recording

YES

Twin Picture

YES (2 size)

Parental Control

YES

On-Screen Display for External Input

YES

On/Off Timer

YES

Multiple Language Display

ENG/zh_CN/zh_TW/AFR/ARA/IND/FAS/SWA/THA/VIE/ZUL/FRE/POR/RUS/ASM/BEN/GUJ/HIN/KAN/MAL/MAR/ORI/PAN/TAM/TEL

i-Manual

YES

Electronic Program Guide (EPG)

YES

HDMI-CEC

YES
Video signal
720/60p

YES

720 / 50p

YES

720 / 30p (HDMI™ only)

YES

720 / 24p (HDMI™ only)

YES

576 / 50p

YES

576 / 50i

YES

480 / 60p

YES

480 / 60i

YES

4096 x 2160/24p (HDMI 2/3)

YES

3840 x 2160/60p

YES

3840 x 2160/50p

YES

3840 x 2160/30p

YES

3840 x 2160/25p

YES

3840 x 2160/24p

YES

1080 / 60p (HDMI™ / Component)

YES

1080 / 60i

YES

1080 / 50p (HDMI™ / Component)

YES

1080 / 50i

YES

1080 / 30p (HDMI™ only)

YES

1080 / 24p (HDMI™ only)

YES
Eco and energy saving
Screen Size (measured diagonally)

65 inch, 164 cm

Power Saving Mode / Back Light Off Mode

YES

Power Consumption (in standby)

0.5W

Power Consumption (in operation)

278W

Light Sensor

YES

Dynamic Back-light Control

YES

Backlight Off Mode

YES

Annual Power Consumption*

577kWh
Dimensions and Weight
Weight of TV without Stand

23.2 Kg

Weight of TV with Stand

24 Kg
What's In The Box
Optional Accessories

Wireless Subwoofer(SWF-BR100 (NOT Handle));MHL Cable(DLC-MC10);Wallmount Bracket (SU-WL500);3D Glasses
Availability
Released

2015

Discontinued

2016

Replaced by

KD65X9300D
Support
Warranty
When you purchase a Sony product, you have the peace of mind in knowing that your product is covered by Sony's Standard Warranty provided by Sony Australia Limited (for Australian purchases) and Sony New Zealand Limited (for New Zealand purchases)
This product is searchable
Search for this product by using any of the following codes or IDs

KD65X9000C
4905524997965
KD-65X9000C
KD-65X9000C AZ1