Alpha 5100 E-mount Camera with APS-C Sensor
24.3MP Exmor APS-C CMOS sensor
Fast Hybrid AF with 179 phase-detection points
180º tiltable LCD screen
Details
https://store.sony.co.nz/archived-interchangeablelenscamera-a5000/ILCE5100LB.html
Product Actions
Request a price match*

Delivery
Request a Price Match
Request a price match, and if successful we'll respond soon.*


Make sure to create a Sony account and leave a phone number.
What can I request for a price match?
Your request may be eligible for price matching if it is:

An identical model
The product must be a matching brand, model number and colour to be eligible.

Available to purchase
We may match selected local retailers (including their online prices) once verified and item must in stock or pre-order online or in store.

Not shown on our exclusions list
Exclusions apply including, but not limited to, competitor's service prices, special or hourly sales, bonus buy offers.
See our full list of exclusions

A local retailer
The retailer must have a local business number (ABN/ACN or NZBN) and be registered for Goods and Services Tax ("GST").

Request a Price Match online or in-store
After reviewing the above criteria, follow the simple steps below:
Find a Qualifying Product
While online, find a qualifying product from a local retailer's website that would like to request a price match from. Make sure the product is identical to our product (model number and colour). The price must be current on the day of request and available to purchase at that price. The retailer must have a local business number (ABN or NZBN) and be registered for Goods and Services Tax ("GST").
Fill out the form to request a Price Match
On selected pages, fill out the form and submit your request. Note, some models are excluded. Please be prepared to direct our support staff to the ad or website that is displaying the current lower price you would like to match.
Should your price match request be successful, we will contact you and update your shopping cart. Make sure to create/sign into your account and add the product to cart to make this quicker.
Find a Qualifying Product
Find a qualifying product that you want Sony to price match from a local retailer. Make sure the product is identical to our product (model number and colour). The price must be current on the day of request and available to purchase at that price. The retailer must have a local business number (ABN or NZBN) and be registered for Goods and Services Tax ("GST").
Price Match In Store
Take your catalogue, flyer, or printed email into one of our Sony Stores to request a price match.
Price Match Details & Exclusions
If you have any questions, contact us here or simply submit a price match a request.
Art at the speed of thought
Elevate your photography with phenomenal focus. A Fast Hybrid AF system with 179 points— plus intuitive touch focus—gives your shots professional polish.
Product Gallery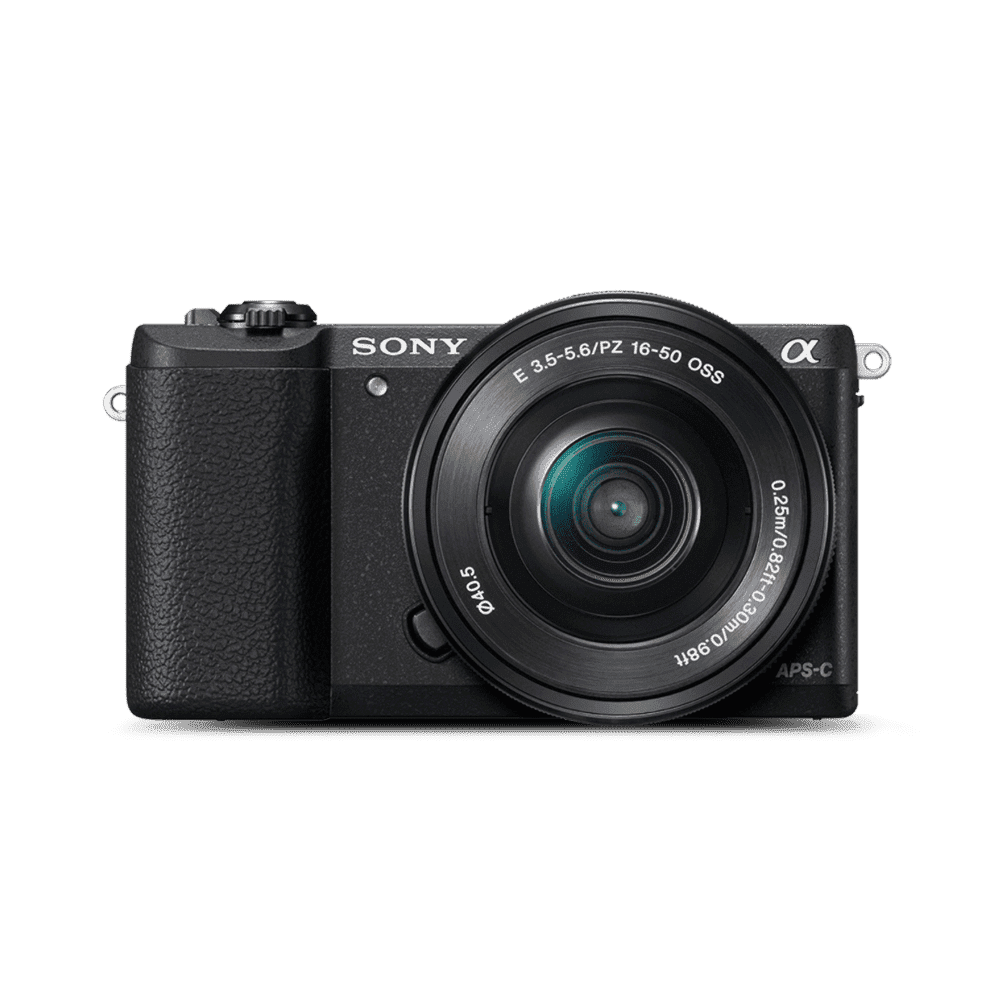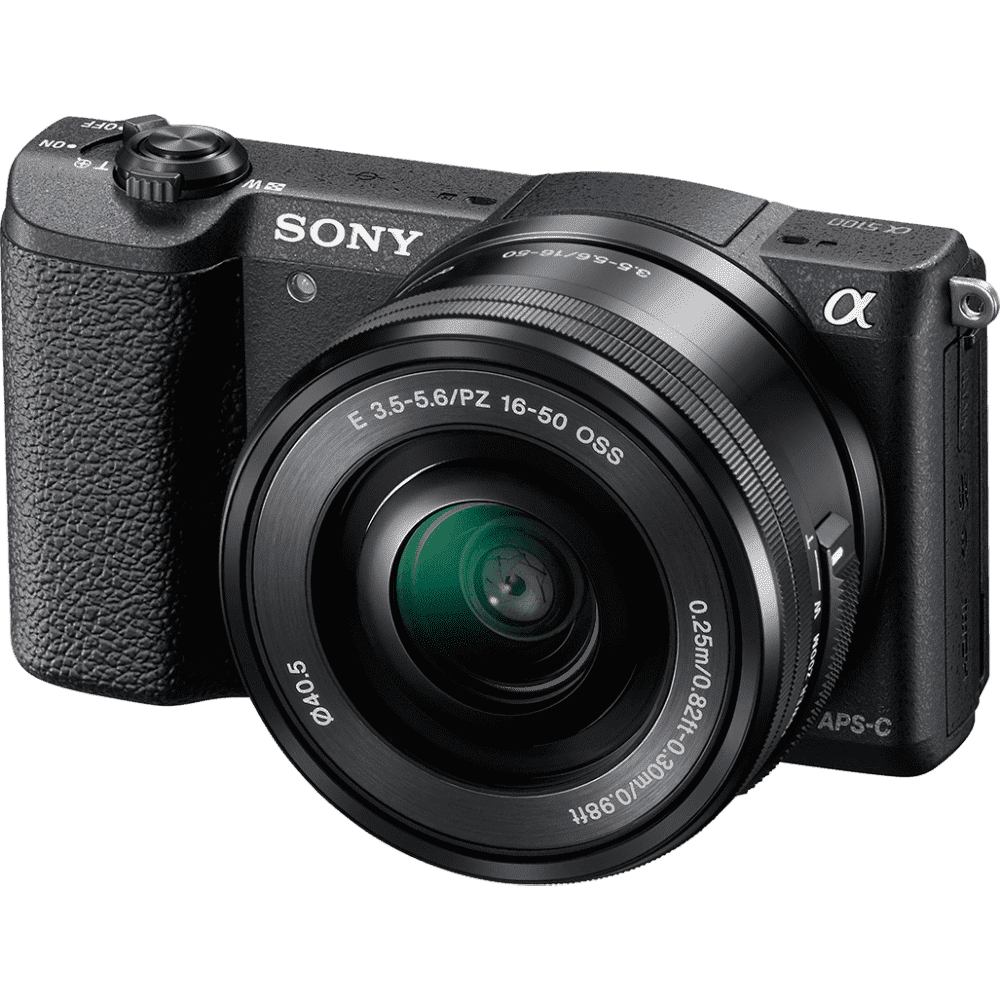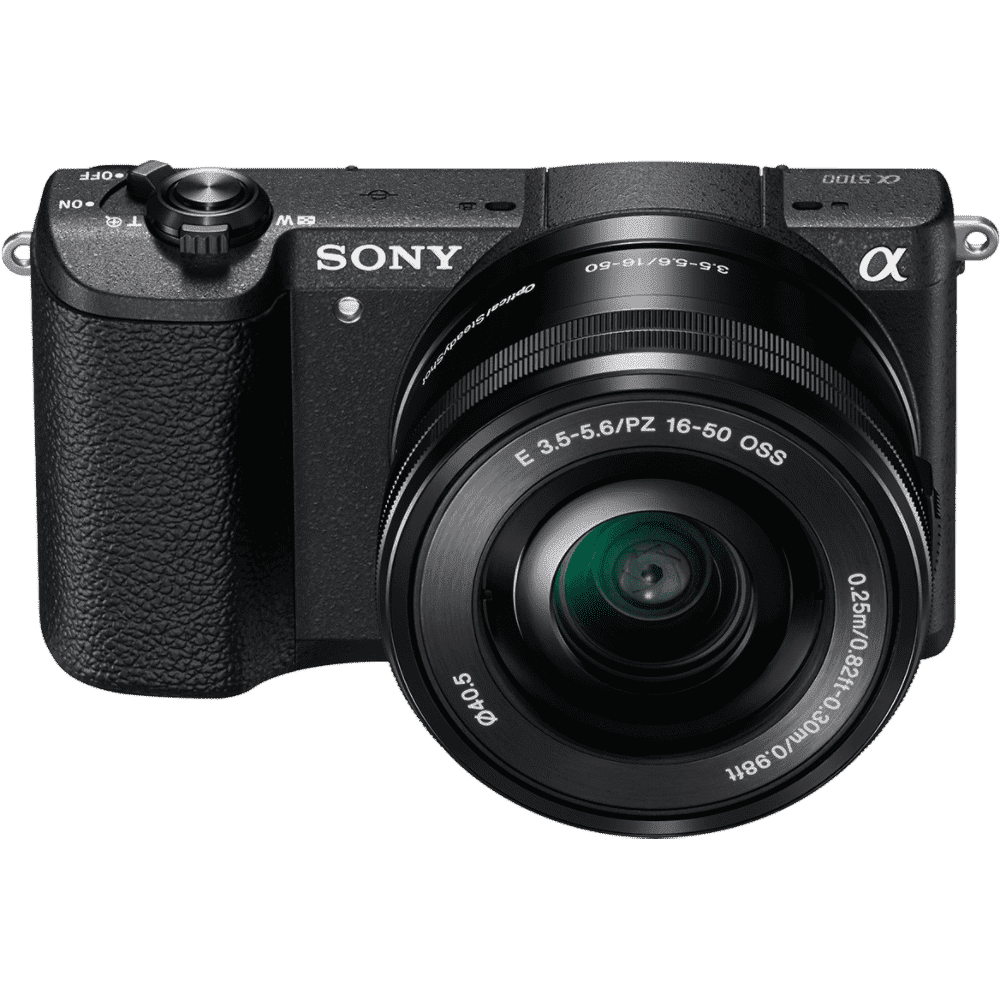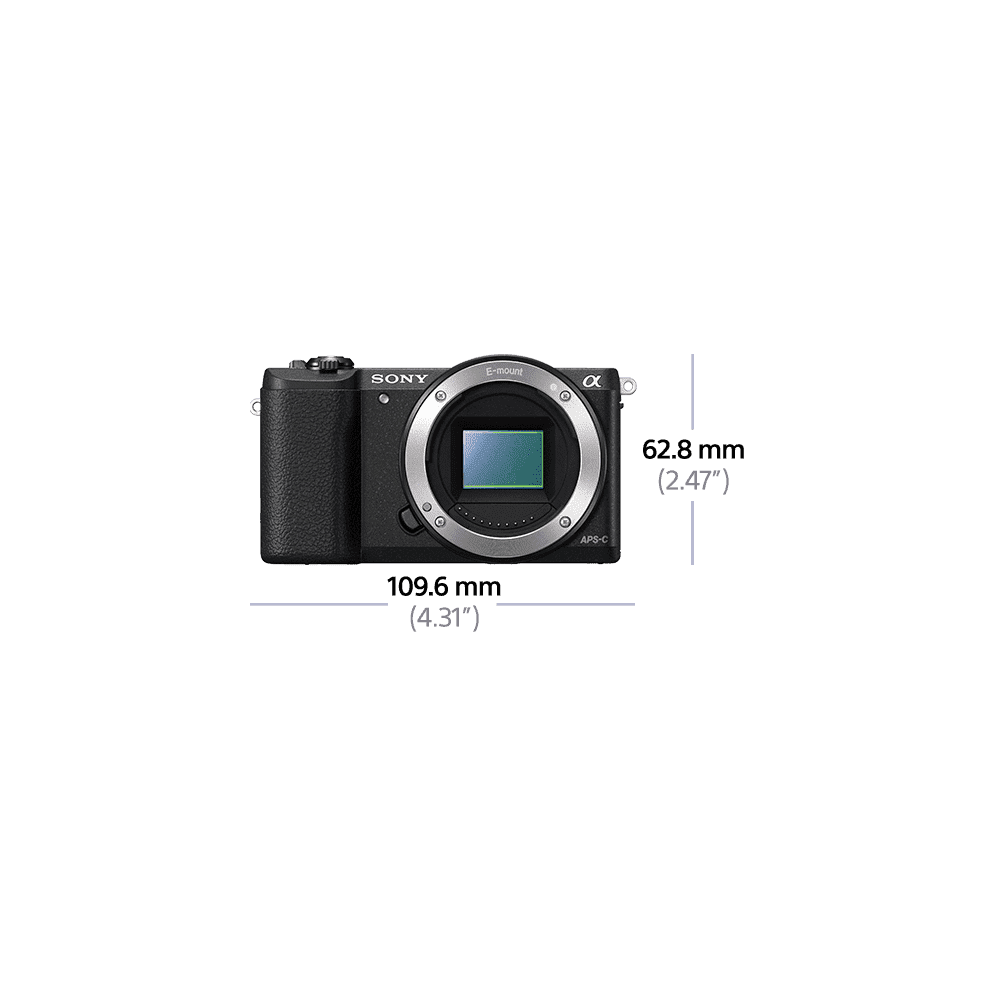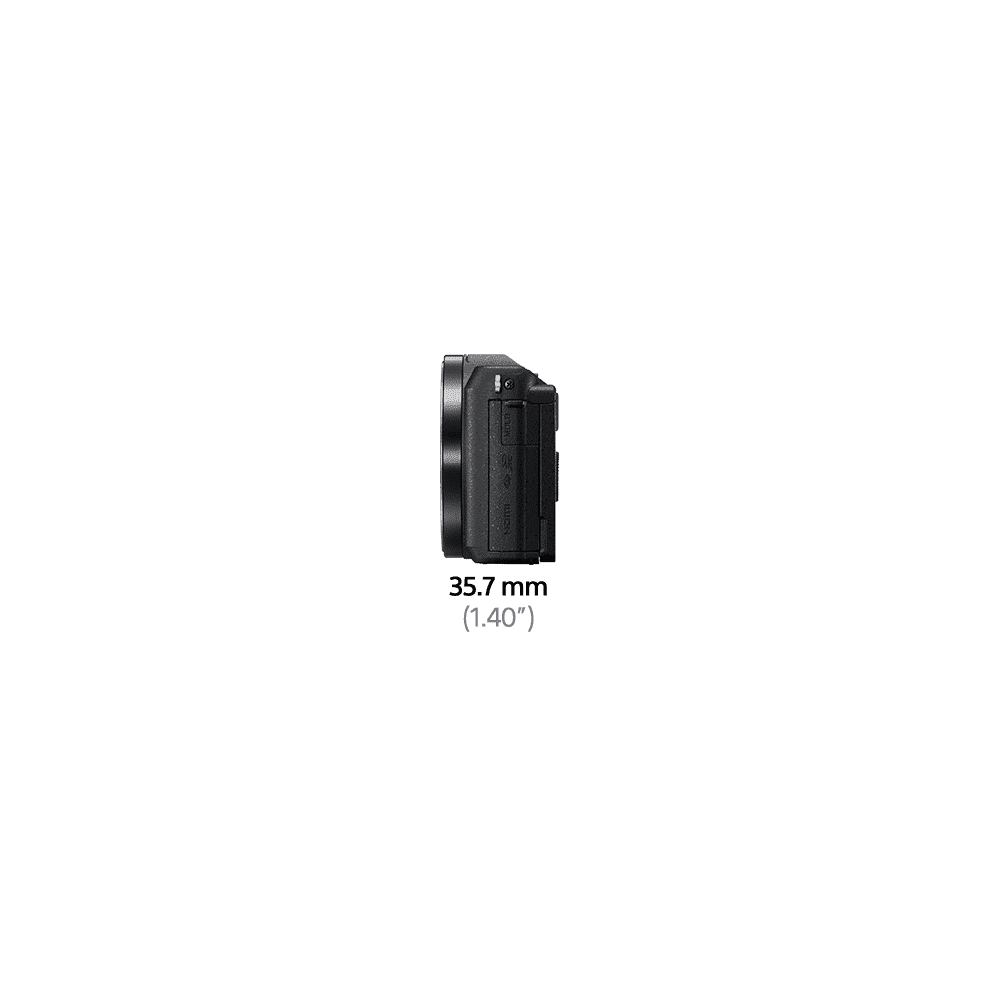 Image Gallery
Learn and be inspired while exploring our Image Gallery. Images are captured on Sony cameras and lenses.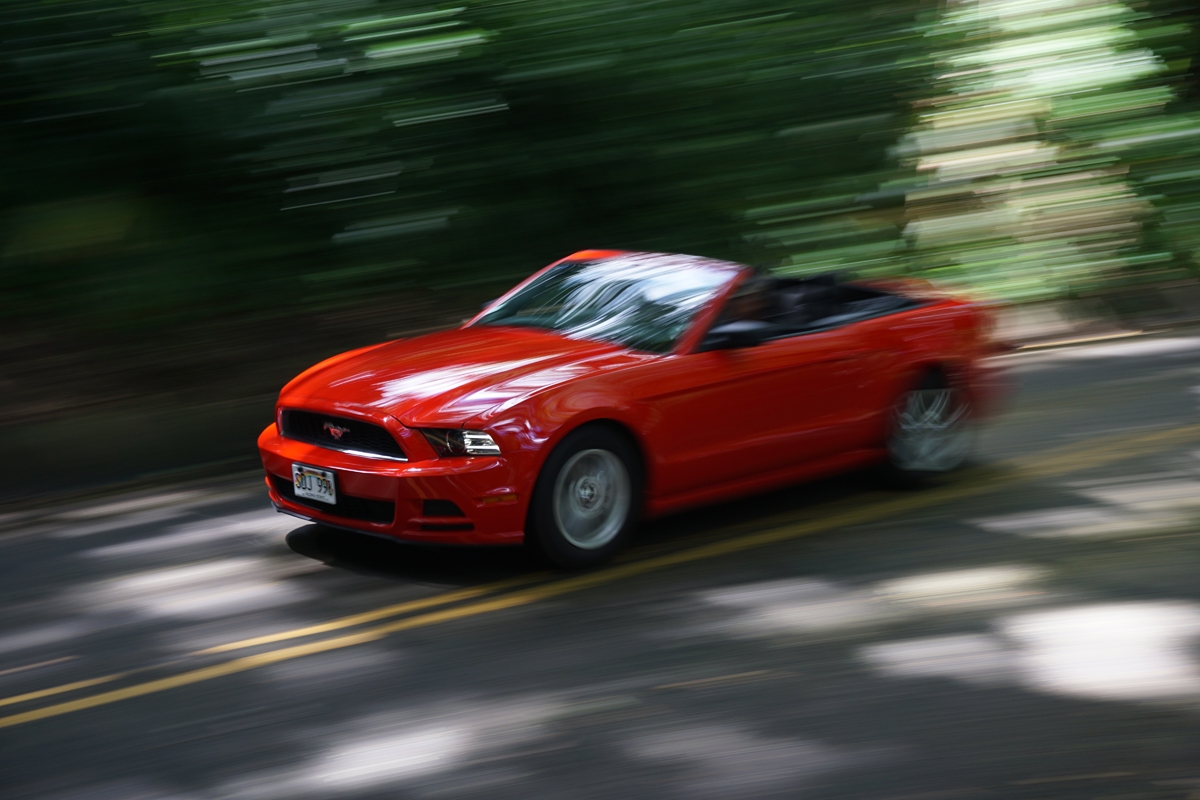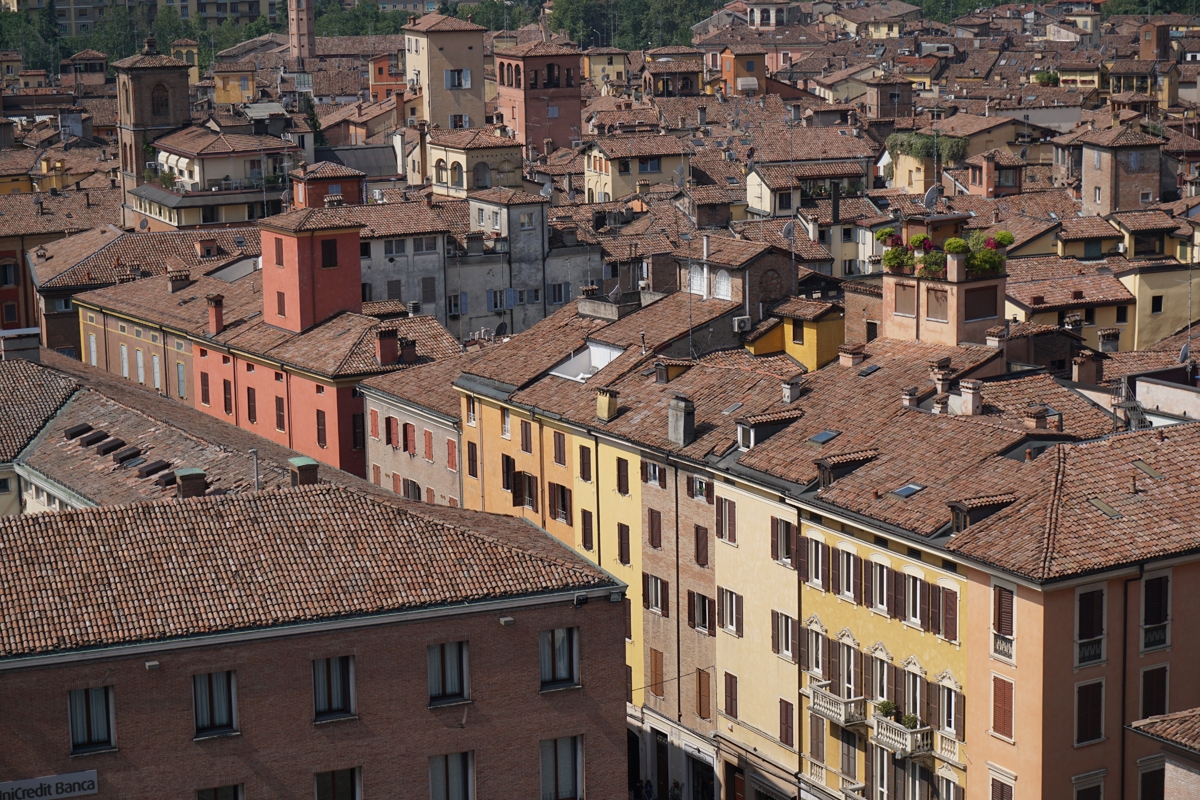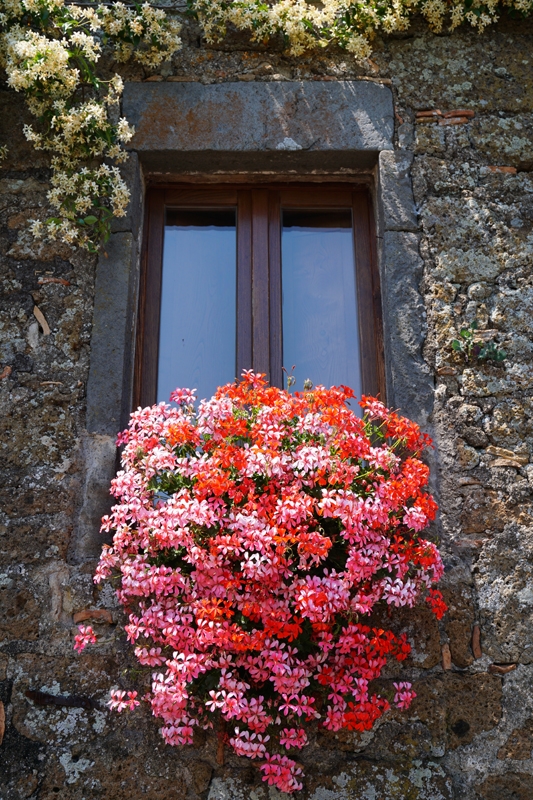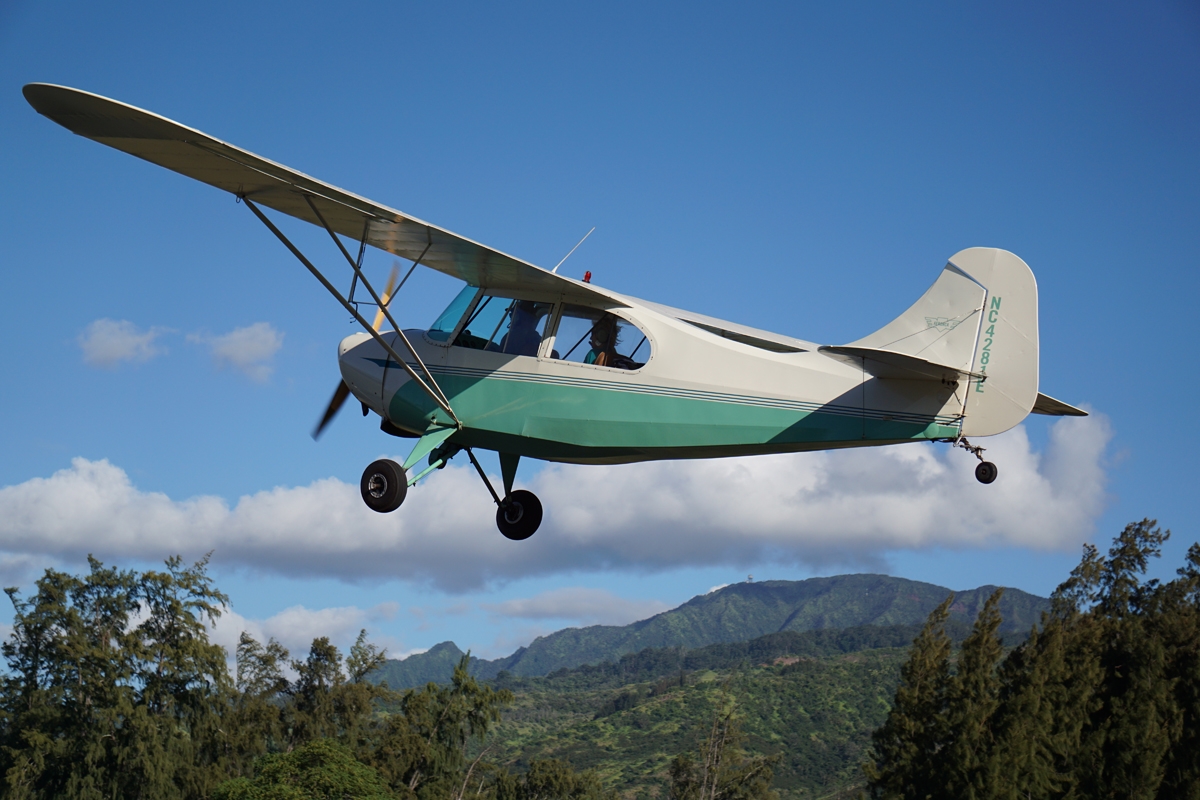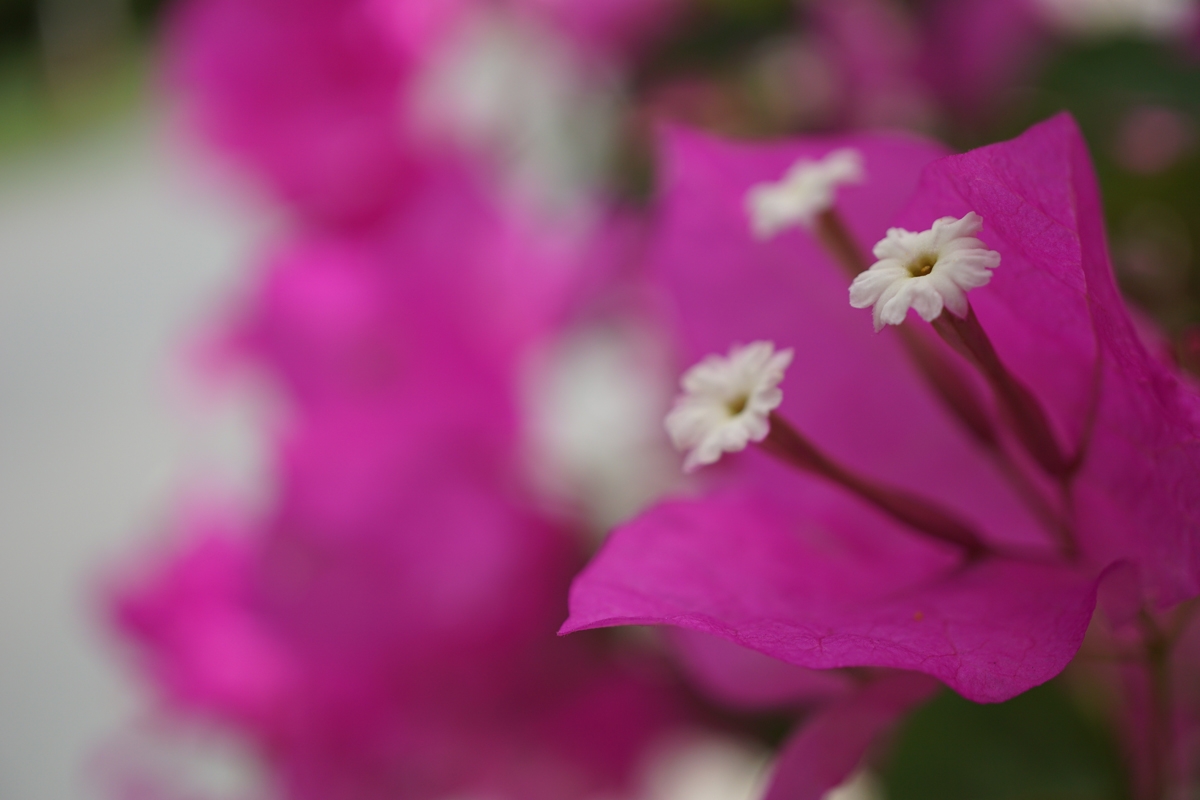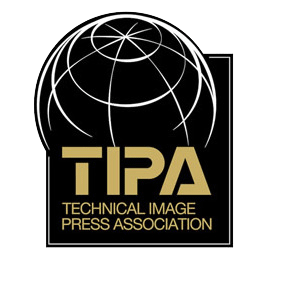 Best CSC Entry Level: Sony α5100
Dubbed a "super compact" CSC, the Sony α5100 is about half the size of a conventional DSLR. The camera holds a 24MP APS-C CMOS sensor with the same gapless on-chip lens structure as the company's α7R.
TIPA, 2015
Read Review
Key Features
Supported in Capture One Express (for Sony)
Capture One Express (for Sony) is one of the world's best RAW converters, rendering precise colours and incredible detail. It contains flexible digital asset management, all the essential adjustment tools and fast, responsive performance in one customizable and integrated solution. * Please direct all inquiries on purchase, usage and support on Capture One solutions to Phase One.
BIONZ X for faster image processing
The BIONZ X image processing engine reproduces texture and detail in real time-for remarkably realistic images with rich tonal gradations and a natural appearance. Visual noise is nearly imperceptible, thanks to advanced area-specific noise reduction. Detail reproduction technology delivers fine textures, and diffraction-reducing technology optimizes the performance of any lens.
Record movies in Full HD detail
Press the MOVIE button to record films that are notable for their sharpness and lack of visual noise-in your choice of 60p, 60i, or 24p. Improved Fast Hybrid AF provides remarkably fast and accurate autofocusing and tracking. P/A/S/M modes give you control over how the image looks, and Clear Image Zoom lets you zoom with extra clarity.
Fast Hybrid AF captures with clarity
Shoot with unparalleled precision, thanks to advanced Fast Hybrid AF. Improved phase-detection and contrast-detection capabilities achieve autofocus in 0.07 seconds. Advanced features include faster data reading from?the image sensor, higher-speed BIONZ? X data processing, more advanced AF algorithms, and optimized control of the lens drive.
Track fast-moving subjects with 179 AF points
The Fast Hybrid AF system has 179 accurate phase-detection AF points, covering nearly the entire image area. They enhance subject tracking and the capture of fast-moving subjects, and improve scene recognition as well as subject size detection. Combined with 25 high-speed, high-precision contrast-detection AF points, you can capture with confidence.
6fps continuous shooting with AF tracking
Capture the decisive moment, even when your subject is speeding along. 6fps continuous shooting with superior AF tracking makes the most of the superb tracking capability of the 179 phase-detection AF points, and accurately tracks your subject-anywhere on the screen. Continuous shooting in high-speed situations achieves crispness and clarity.
Fast Hybrid AF films with artistic control
Fast Hybrid AF provides extremely accurate focusing and smooth subject tracking, even while shooting movies. You can also adjust AF tracking duration and AF drive speed, for greater artistic control over the films you shoot.
Eye AF puts faces in focus
Show off your subject's best side, with extremely accurate Eye AF. Even when capturing someone partially turned away from the camera using a shallow depth of field, it ensures that their face will be in sharp focus. A green frame appears over the prioritized eye to let you know that focus has been achieved, and you're ready to shoot.
Improved Lock-on AF targets your subject
Lock-on AF enhances the tracking of moving subjects by using the optimal? AF point at all?times, and adjusting the target frame size to match your subject's?characteristics. Thanks to advances in phase-detection AF, it's now more accurate than ever-so lock-on, and shoot fast-moving targets with precision.
180º tiltable LCD screen for creative freedom
Enjoy enhanced shooting comfort with a 3" LCD screen that tilts 180º to accommodate shooting at every angle, from low to high and in-between. This flexibility, combined with the camera's compact mobility, will greatly expand your shooting options.
Built-in pop-up flash for expanded exposures
The a built-in pop-up flash (GN4; ISO 100m) is useful for shooting in low light, capturing subjects in night landscapes (Slow Sync), and shooting portraits in backlit conditions (Daylight Flash). For the portrait-oriented, it can add a beautiful catch-light to a subject's eyes. Rear Sync mode makes it possible to capture the path of a moving subject in a natural manner.
One-touch remote and one-touch sharing
One-touch remote lets you use your smartphone or tablet as a viewfinder and remote control for a digital camera, and one-touch sharing lets you transfer your photos and videos from your camera. Either way, by installing PlayMemories Mobile app to your NFC enable Android smartphone or tablet, you can avoid complex set-up sequences and establish wireless connection simply by touching your device to the camera. You are now ready to control your camera from your smartphone to take a photo from a previously out-of-reach spot, or simply be in your own group shot, as well as transfer them instantly to your smartphone for sharing on SNS. No NFC? No problem. You can also pair the devices manually.
Specifications
Size and Weight
Width (cm)

13.50

Height (cm)

13.00

Weight (kg)

0.96

Carton Width (cm)

27.00

Carton Height (cm)

20.00

Carton Weight (kg)

4.00
Update available

ILCE-5100 System Software (Firmware)
Version 3.10. 14-03-2016
Check the Sony support site
Recommended Accessories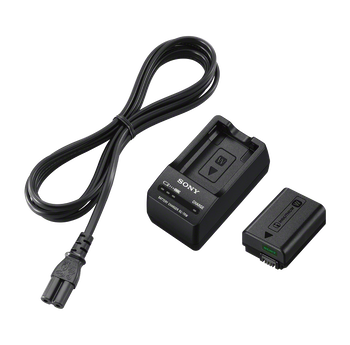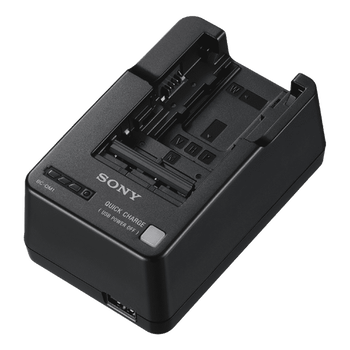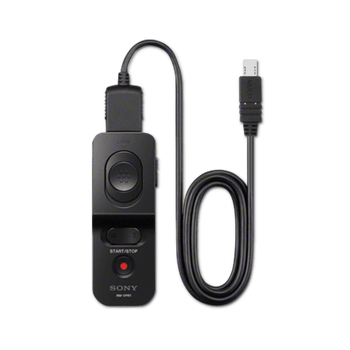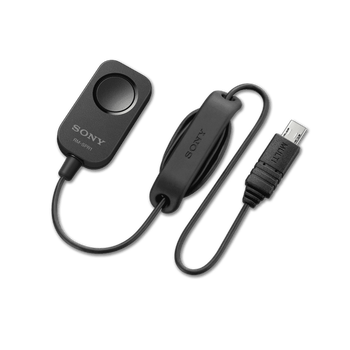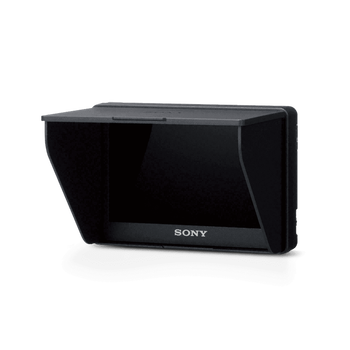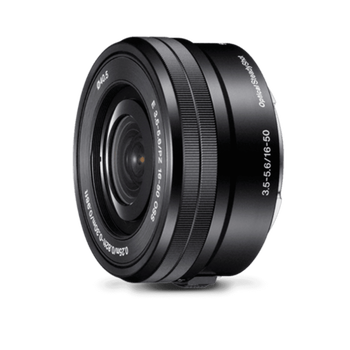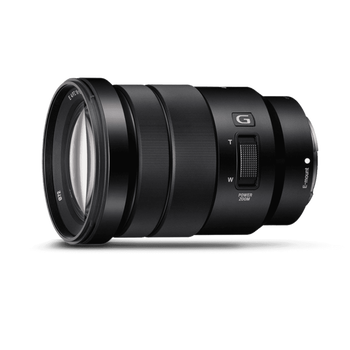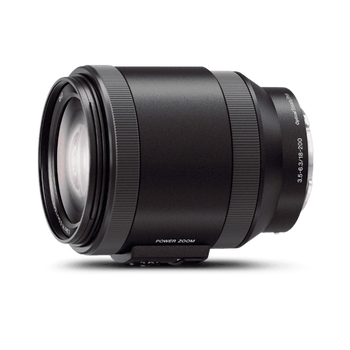 Support
Warranty
When you purchase a Sony product, you have the peace of mind in knowing that your product is covered by Sony's Standard Warranty provided by Sony Australia Limited (for Australian purchases) and Sony New Zealand Limited (for New Zealand purchases)
This product is searchable
Search for this product by using any of the following codes or IDs


ILCE5100LB
4905524986839
ILCE-5100L
ILCE-5100L/BAP2