External Flash with Wireless Radio Control
Details
https://store.sony.co.nz/HVLF45RM.html
Product Actions
Request a price match*

Delivery
Limited stock available. Selling fast.
Limited quantity available
Request a Price Match
Request a price match, and if successful we'll respond soon.*


Make sure to create a Sony account and leave a phone number.
What can I request for a price match?
Your request may be eligible for price matching if it is:

An identical model
The product must be a matching brand, model number and colour to be eligible.

Available to purchase
We may match selected local retailers (including their online prices) once verified and item must in stock or pre-order online or in store.

Not shown on our exclusions list
Exclusions apply including, but not limited to, competitor's service prices, special or hourly sales, bonus buy offers.
See our full list of exclusions

A local retailer
The retailer must have a local business number (ABN/ACN or NZBN) and be registered for Goods and Services Tax ("GST").

Request a Price Match online or in-store
After reviewing the above criteria, follow the simple steps below:
Find a Qualifying Product
While online, find a qualifying product from a local retailer's website that would like to request a price match from. Make sure the product is identical to our product (model number and colour). The price must be current on the day of request and available to purchase at that price. The retailer must have a local business number (ABN or NZBN) and be registered for Goods and Services Tax ("GST").
Fill out the form to request a Price Match
On selected pages, fill out the form and submit your request. Note, some models are excluded. Please be prepared to direct our support staff to the ad or website that is displaying the current lower price you would like to match.
Should your price match request be successful, we will contact you and update your shopping cart. Make sure to create/sign into your account and add the product to cart to make this quicker.
Find a Qualifying Product
Find a qualifying product that you want Sony to price match from a local retailer. Make sure the product is identical to our product (model number and colour). The price must be current on the day of request and available to purchase at that price. The retailer must have a local business number (ABN or NZBN) and be registered for Goods and Services Tax ("GST").
Price Match In Store
Take your catalogue, flyer, or printed email into one of our Sony Stores to request a price match.
Price Match Details & Exclusions
If you have any questions, contact us here or simply submit a price match a request.
You May Also Like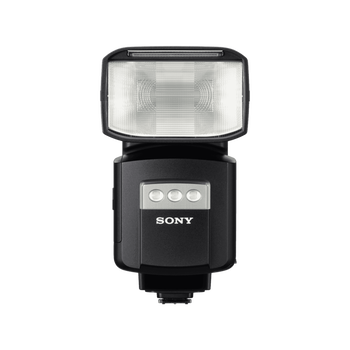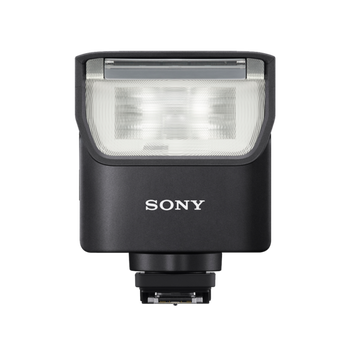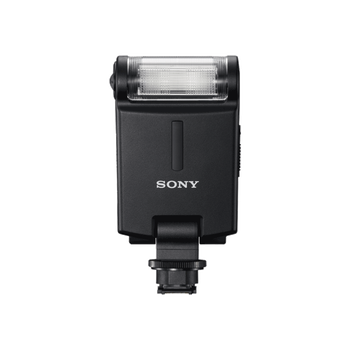 Product Gallery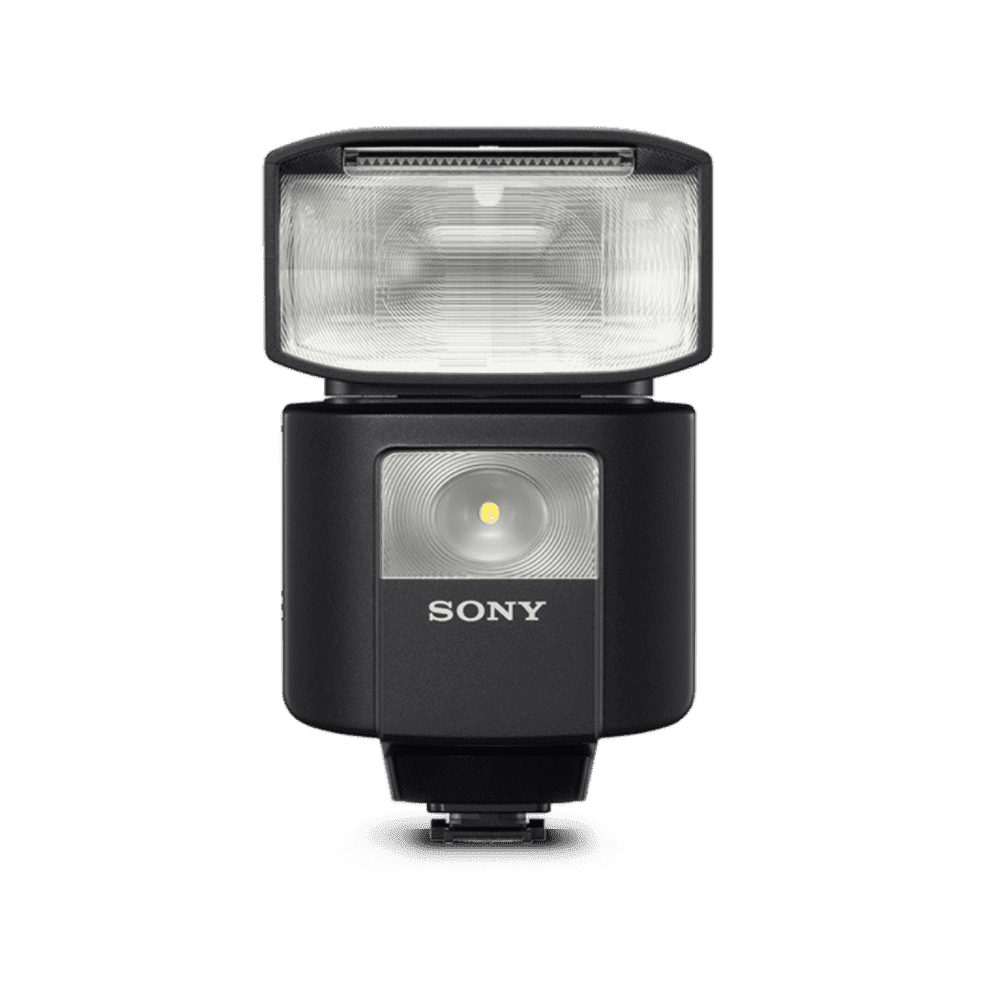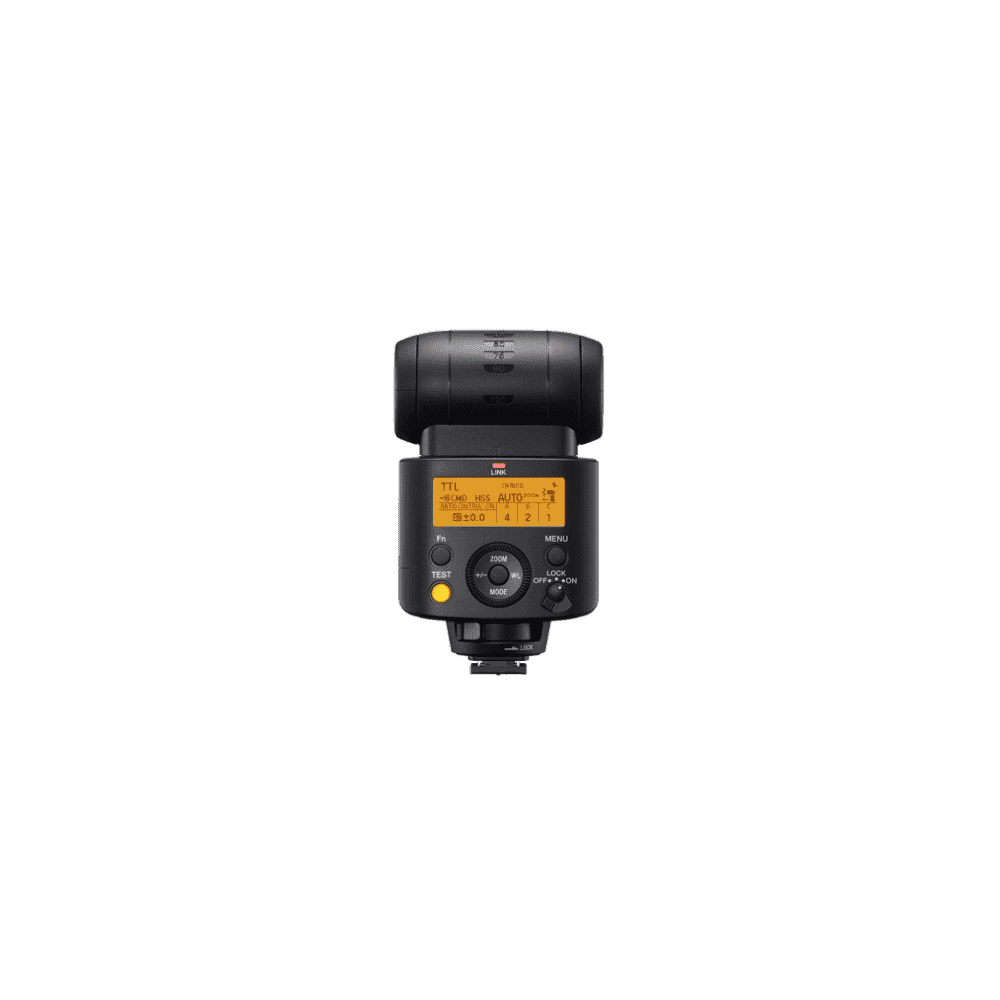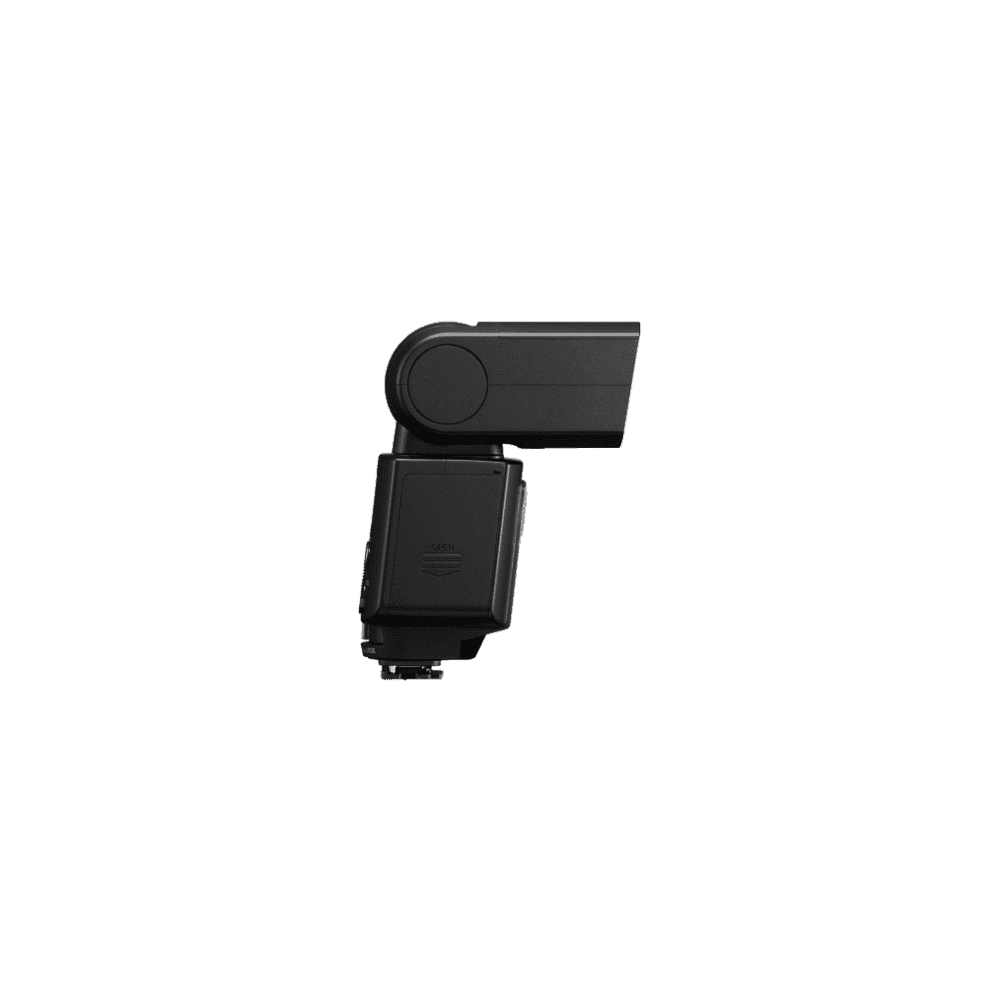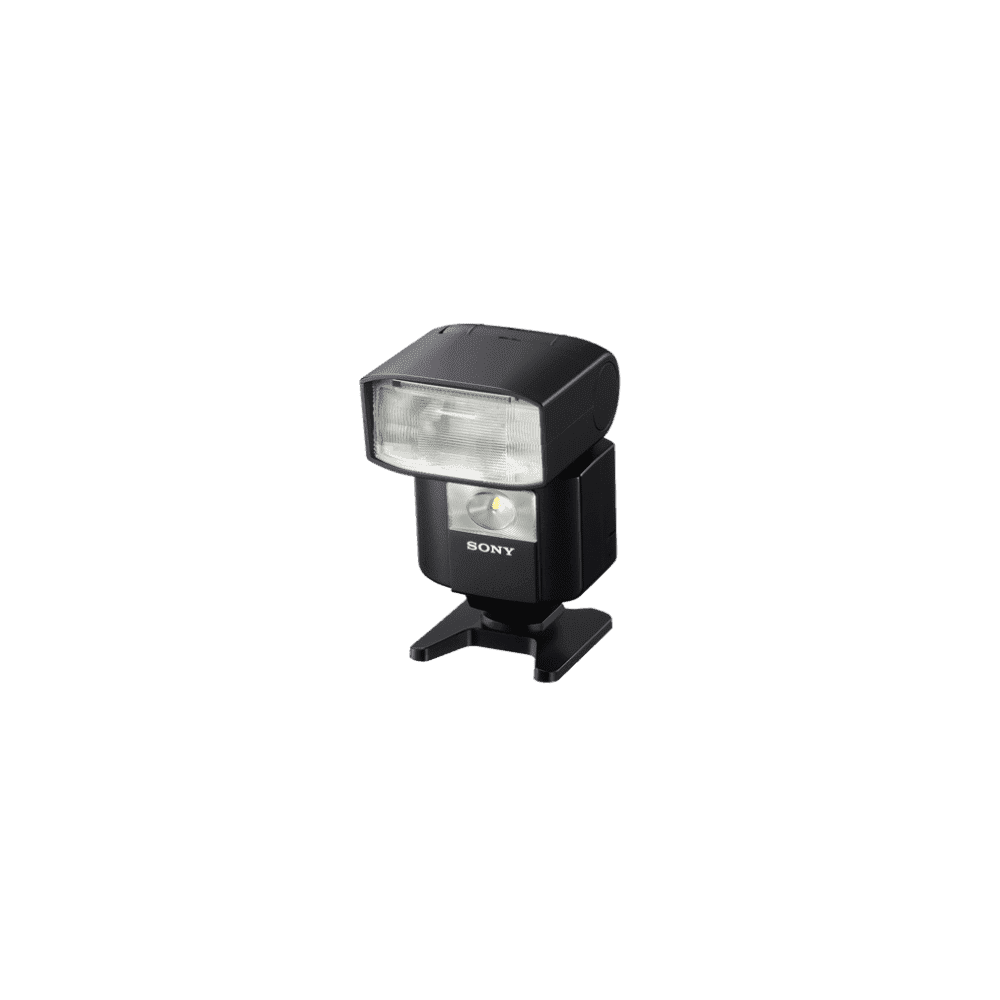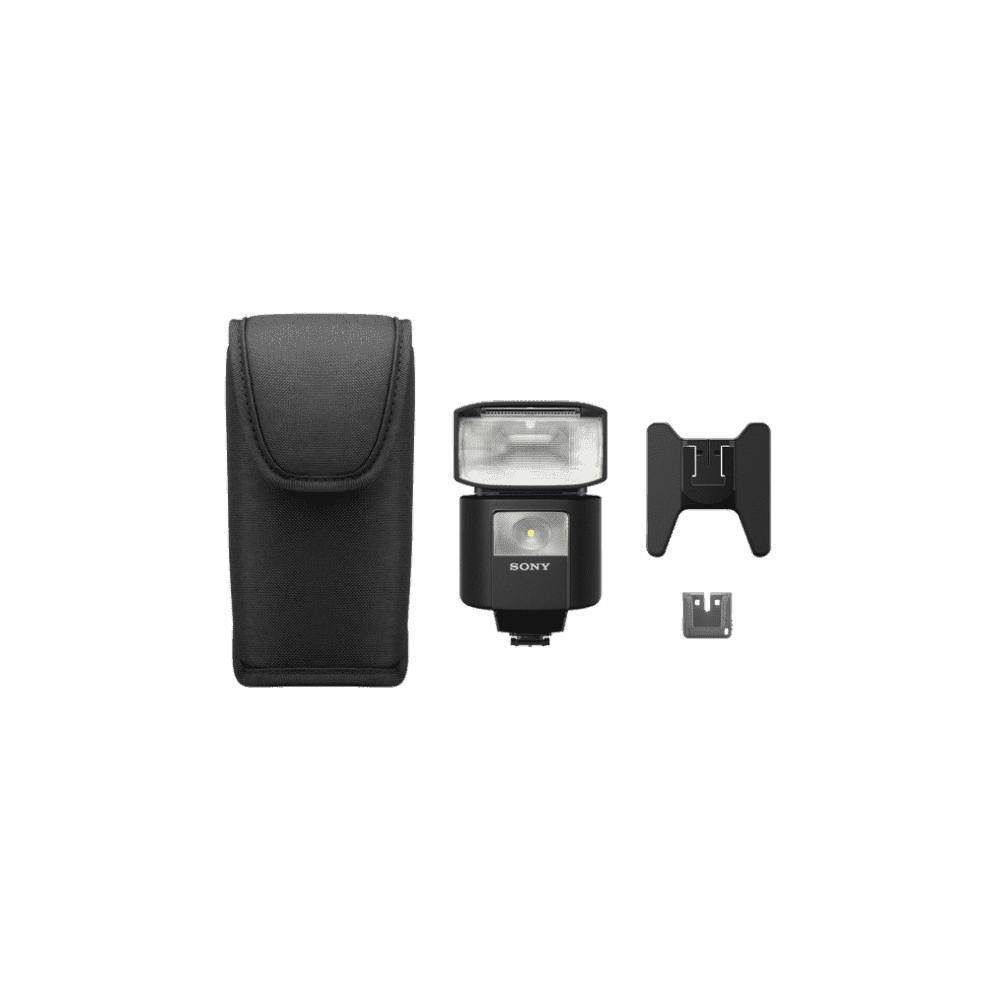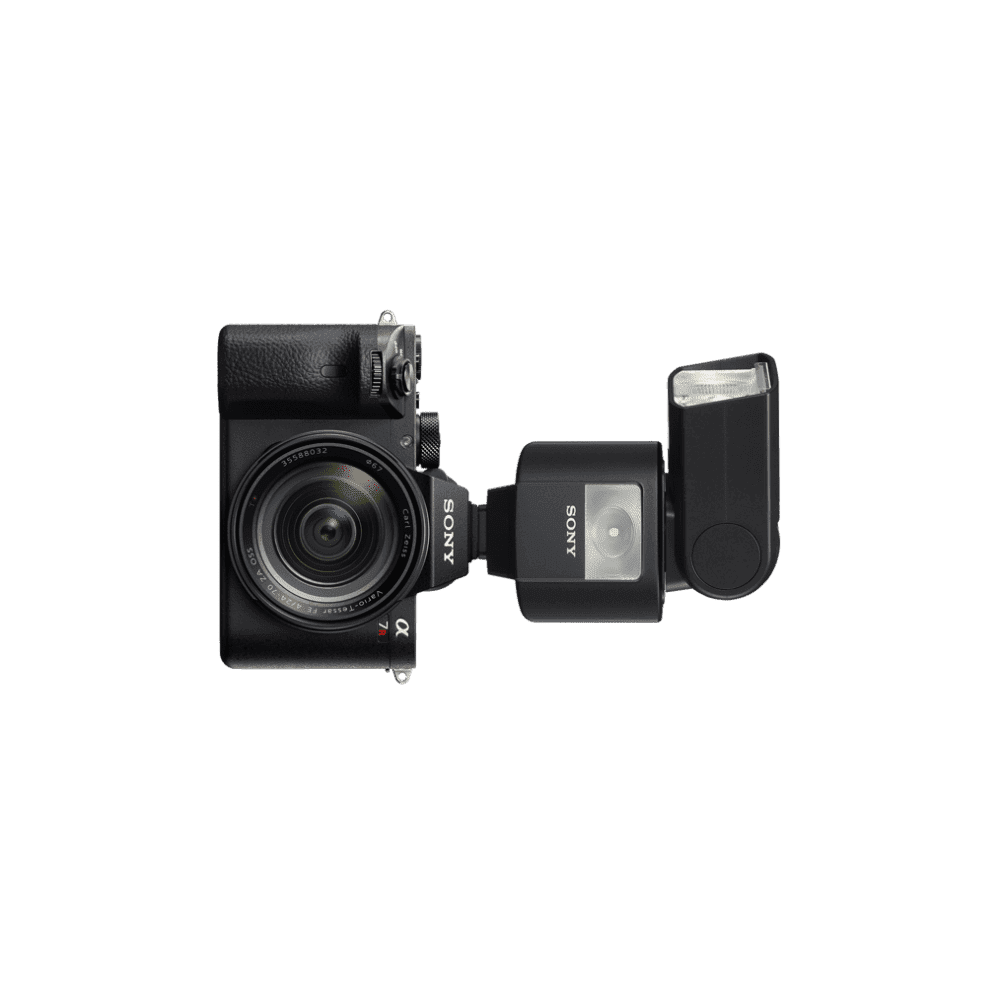 Key Features
High-speed sync (HSS)
Take advantage of synced flash with high-speed shutter. Whereas conventional sync shooting required that the shutter speed be the same or slower than the synced flash speed, the aperture would be narrowed, making it difficult to get background bokeh effects. But with high-speed sync (HSS) you can use flash with any shutter speed, even up to the highest shutter speed provided by the camera. This allows you to increase the aperture as needed to create a narrow depth of field that keeps your subject in perfect focus while the background blurs, for beautiful portraits. Wireless high-speed sync is also possible with compatible cameras.
Dust- and moisture-resistant design
Count on reliable flash even in challenging outdoor conditions with specially designed seals at joints around the durable body to keep out dust and moisture. This is a particular bonus in outdoor usage where you have no control over various factors including wind and environmental dust.
Through-the-Lens (TTL) wireless flash
Even when performing wireless flash shooting, flash output can be determined based on accurate measurement of the amount of light through the lens. Since you can freely change position and direction of the flash unit exactly as you want, it's possible to soften intense shadows and suppress blown highlights when shooting a subject from right in front (of the subject), or add soft shadows that emphasise a sense of depth and presence. Wireless flash ratio control is available.
Advanced Distance Integration (ADI)
ADI provides automatic metering that is virtually unaffected by the reflectance of subjects or backgrounds, maintaining correct exposure even with overly reflective or overly dark subjects. It pre-flashes the unit to incorporate the reflected light measurement, together with precise distance information from a compatible camera's lens, to achieve the optimum flash level.
Test flash mode
The test flash mode enables you to check shadows on the subject before taking photos, and also to check the light level using an external flash meter, which is essential for studio photography. The light level of the test flash depends on the light level setting in manual flash (M) mode, and the flash unit fires with a light level of 1/1 in through-the-lens (TTL) mode.
Auto zoom control optimised for image sensor size
This flash unit automatically selects the appropriate flash coverage for the focal length of the lens on the attached camera within the range from 24mm to 105mm. This function also adjusts the flash zoom to match the camera's image sensor size, minimising light fall-off at the image periphery. The flash coverage required for cameras using 35mm full-frame and APS-C size image sensors differs substantially, and this intelligent function automatically provides the optimum flash coverage for each.
Auto White Balance Adjustment
Colour temperature varies according to the environment you're shooting in, and the colour temperature of a flash should match that of the ambient light to look natural. With this intelligent function, colour temperature information is transferred from the flash unit to the camera for correct white balance setting, to help you capture more natural-looking colour reproduction in flash photography.
High-power compact flash
This dramatically downsized compact lightweight clip-on flash with guide number (GN) 45 is best suited to use with the a7 series. The flash supplies powerful output even for bounce lighting, recycling only takes approx. 2.5 seconds, and stamina in performance delivers up to approx. 210 bursts.
Tab-structure menus
You'll enjoy effortless operation of flash features. Tab-structure menus on the LCD screen are the same as those on the camera body for fast access and intuitive use.
LED light
Cool running and energy efficient, the LED light enables you to create natural lighting and shadows for both movies and stills.
Built-in wireless radio control
Use this flash with a compatible camera, for multi-flash shooting, even under strong sunlight or from relatively distant location thanks to its radio-controlled system. HVL-F45RM can be either wireless commander or receiver. As a commander, HVL-F45RM supports up to 15 units of compatible flashes or receivers in up to 5 groups, for connecting with remote units at up to 30 meters. It also works with optical wireless communications.
Bounce head for flexible lighting
HVL-F45RM bounce head for flexible lighting rotates 360º horizontally (180º in both left and right directions) and also tilts 150º upward and 8º downward, providing the illumination you want depending on shooting situations.
Quick Navi
Sony's Quick Navi control interface provides easy, intuitive access to lighting parameters via one easy press of "Fn" button. Everything you need to know is right there on the screen and accessible using a few buttons and control wheel, thereby minimising the necessary operations required to adjust settings before you shoot.
Customisable key assignment
Key customisation function allows easy assignment of frequently used features for quick operation. Customisable settings include lighting compensation level and flash output level. Customisable keys are highlighted in red.
Multi/Micro USB port
This flash features Multi/Micro USB port for supporting software update to the latest version via connected PC.
Specifications
Size and Weight
Width (cm)

13.50

Height (cm)

17.50

Weight (kg)

0.61

Carton Width (cm)

28.50

Carton Height (cm)

20.50

Carton Weight (kg)

4.15
Support
Warranty
When you purchase a Sony product, you have the peace of mind in knowing that your product is covered by Sony's Standard Warranty provided by Sony Australia Limited (for Australian purchases) and Sony New Zealand Limited (for New Zealand purchases)
This product is searchable
Search for this product by using any of the following codes or IDs

HVLF45RM
4548736047440
HVL-F45RM
HVL-F45RM//ZE17