Alpha 7 IV Full-Frame Hybrid Camera (Body Only)
Details
https://store.sony.co.nz/interchangeablelenscamera-a7/ILCE7M4B.html
Product Actions
Request a price match*

Delivery
Back Order
Next estimated shipping date is 29 December 2023
Why join MySony? Sign Up
Welcome Voucher
5% off welcome voucher for use on eligible products*^
Free Shipping
Free shipping with MySony - no minimum spend required
Money Back
30 day love it or your money back on eligible products*
Latest Offers and Events
Be the first to hear about MySony offers and events
Request a Price Match
Request a price match, and if successful we'll respond soon.*
Make sure to create a Sony account and leave a phone number.
What can I request for a price match?
Price match requests are available for some Sony products sold at our online Sony stores (store.sony.com.au (Australia) and store.sony.co.nz (NZ)) or our Sony stores in Australia and New Zealand. If the online Sony Store product page or Sony Store staff at our stores indicate that a Sony product is available for a price match request, you may be eligible for price matching if it is:

A qualifying product
The product must be a matching brand, model number and colour to be eligible.

Available at a qualifying retailer.
We may match local retailers in Australia and NZ (including their online prices) and marketplace sellers in Australia and NZ that source genuine Sony products that have the product in stock or available for pre-order online or in store.

Not shown on our exclusions list
Choose How You Want to Price Match
After reviewing the above criteria, follow the simple steps below:
Online


Find a Qualifying Product
Find a qualifying product from a qualifying retailer that you want to ask Sony to price match. The price must be current on the day of request and available to purchase at that price.
Fill out the form to request a Price Match
Fill out the form that can be found on selected product pages - unless excluded from our Price Match. If you require assistance, reach out to our Live chat. Please be prepared to direct our support staff to the ad or website that is displaying the current lower price you would like to match.
Should your price match request be successful, we will contact you and update your shopping cart. Make sure to create/sign in to your account and add the product to cart to make this quicker. If your price match request is successful it will be valid for the time specified by our support staff – this time will vary according to product and time of request. If you do not proceed with the sale within this time, the price match price for the product will no longer apply and the price in your cart will revert to the current price for the product at store.sony.com.au (Australia) or store.sony.co.nz (New Zealand) at the time the price match expires.
In-Store


Find a Qualifying Product
Find a qualifying product from a qualifying retailer that you want to ask Sony to price match. The price must be current on the day of request and available to purchase at that price.
Price Match In Store
Take your catalogue, flyer, printed email into one of our Sony Stores to request a price match. If your price match request is successful the Sony Store staff member will tell you how long the price match is valid for. This will vary according to product and time of request. If you do not choose to proceed with the sale within the time specified by the Sony Staff member, your price match will expire.
Price Match Terms
Customers may request a price match from Sony against the price being offered by another retailer for the same product, subject to these terms ("Terms"). In these Terms "Sony" means Sony Australia Limited (Australian purchases) or Sony New Zealand Limited (NZ purchases). 1. Price match request is available for new Sony products sold by Sony that appear with the: a) "Request a Price Match" button on their product page (online purchases at store.sony.com.au (Australian purchases) or store.sony.co.nz (NZ purchases); or b) where indicated by Sony Staff (in store purchases at Sony stores in Australia and NZ). Products made available for price match are at Sony's discretion and may change frequently. 2. Sony may in its discretion choose to offer a price match for a current Sony product sold by Sony against a competing qualifying product (as defined below) when requested by a customer. Requests may be eligible for a price match if the below criteria are met. Sony will consider each case and communicate its result. This is not a price match guarantee. See this page for details on how to request a price match online or instore. Criteria: a) the product you are asking Sony to price match must be identical to the one being sold by Sony, including matching brand, model number and colour ("Qualifying Product"); b) the Qualifying Product must be in stock and available for sale (or available for pre-order online or in store) at a qualifying retailer ("Qualifying Retailer"). A Qualifying Retailer means: i) local retailers in Australia and NZ (including their online sales); and ii) marketplace sellers in Australia and NZ that source genuine Sony products; and c) the Qualifying Product must not involve one or more Exclusions, see below at end of these Terms for Exclusions. Exclusions may be updated from time to time. 3. Other terms applicable to price match requests: a) Sony requires reasonable evidence to verify the price that the price match is being sought for. This may include a link to the advertisement, or a photo of the advertisement. The price must be current on the day of request and available to purchase (in stock) at that price; b) Price match may apply to multiple quantities of the same product at time of request to the limit set by Sony if the price match is offered (for example, if customer would like to purchase multiple quantities of the same product at the price match amount, Sony will indicate how many can be purchased at the price match price); and c) Australian purchases: We match store.sony.com.au on in store prices and in-store prices on store.sony.com.au. New Zealand purchases: We match store.sony.co.nz on in store prices and in-store prices on store.sony.co.nz. d) Price Match may not be valid in conjunction with any other offer or coupon. Check with Sony customer support (online purchases) or Sony stores in Australia or NZ at the time of making your price match request. 4. If Sony approves the customer's price match request the below terms apply. If Sony does not approve the customer's price match request the customer will be informed of this. Terms that apply where price match is approved: a) Online purchases from store.sony.com.au (Australia) or store.sony.co.nz (New Zealand purchases): i) if price match is approved it will remain valid in the customer's cart for the timeframe indicated by the Sony customer service team. ii) If customer chooses not to proceed with the sale within this time period, the price match price for the product will no longer apply and the price in the customer's cart will revert to the current price for the product at store.sony.com.au (Australia) or store.sony.co.nz (New Zealand) at the time the price match expires. iii) If a customer removes a product subject to an approved price match from their cart, the product cannot later be added to the customer's cart at the earlier price match price. b) In store purchases: if Sony approves the customer's price match request, it will remain valid for the time period indicated by the Sony Store staff member. If the customer does not complete sale within this time period, the price match price will no longer apply. 5. These Terms are governed by the laws of Australia (Australian purchases from Sony) and New Zealand (New Zealand purchases from Sony). Exclusions Current as at 1 November 2023 1. Commercial quantities and pricing (price reduced due to volume or association). 2. Stock Liquidations (goods sold by a business placed into receivership – closing down clearances). 3. Prices where items are part of a package or bundle (Example: TV and Soundbar package, Sony will not match just the Soundbar at the reduced package price). 4. Corporate offers where a valid account is necessary for eligibility or corporate (B2B) pricing or quotes. 5. Price / advertising errors (technical issues, misquotes, or listings which are suspected to be incorrect). 6. Parallel Import or Grey Market distributors. 7. Interest free and finance offers where payment method is part of the price reduction. 8. Offers and promotions where points make up payment. 9. Seconds, refurbished or ex demo stock. 10. Prices which Sony suspects are incorrect or are significantly below market / cost pricing. The above exclusions may not cover all situations. Other exclusions may apply and will be notified to you at the time of your request if applicable.
Recently purchased a Sony product and now seen it cheaper elsewhere? Get in touch with us at our customer support page to see if Sony, in their discretion, can offer you a partial refund. In addition, if Sony agrees to offer you a partial refund, then if we lower our in-store or online pricing during the return and exchange period, we will further match this lower price.
If you have any questions, please do not hesitate to reach out to our Live chat or give us a call.
You can also speak to an assistant in-store for in-store price match requests.
Basic has never been this good
Prepare to be inspired. The α7 IV's true-to-life resolution and remarkable AI-powered autofocus complement a range of world-class features at the cutting edge of imaging technology.
Product Gallery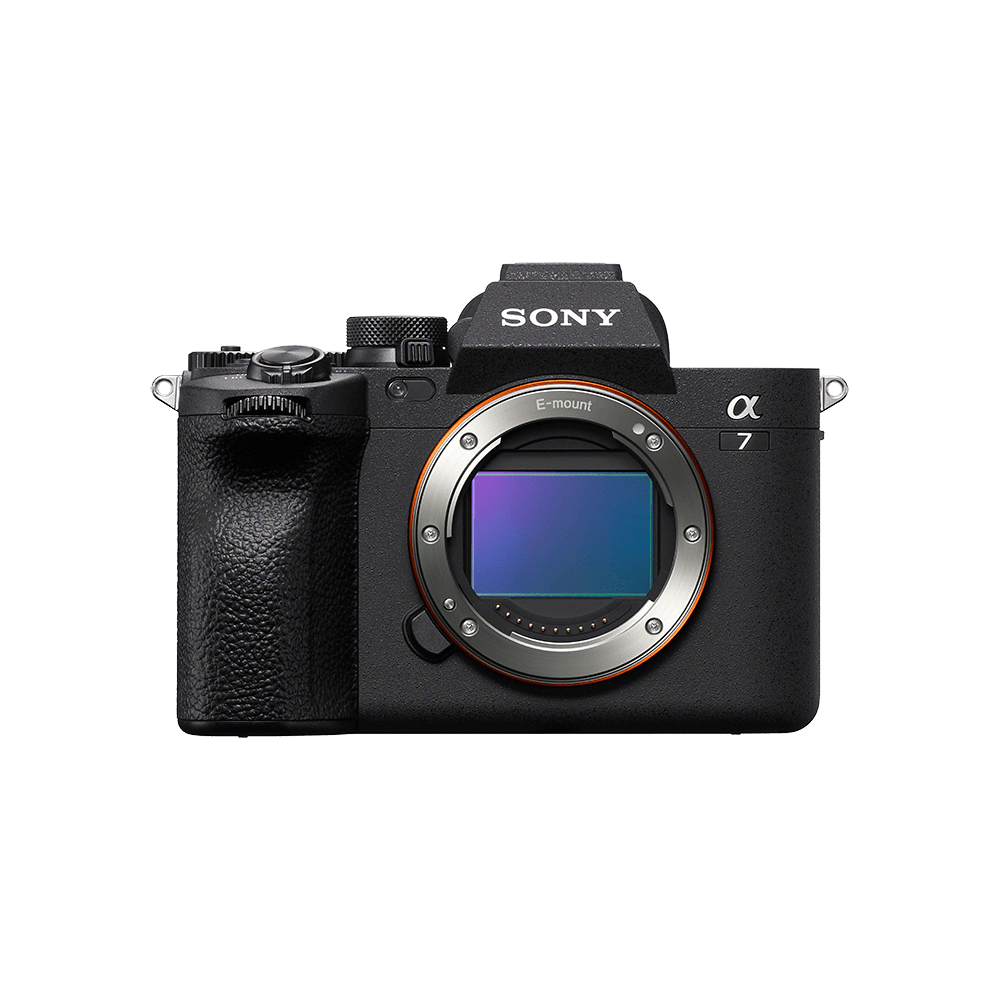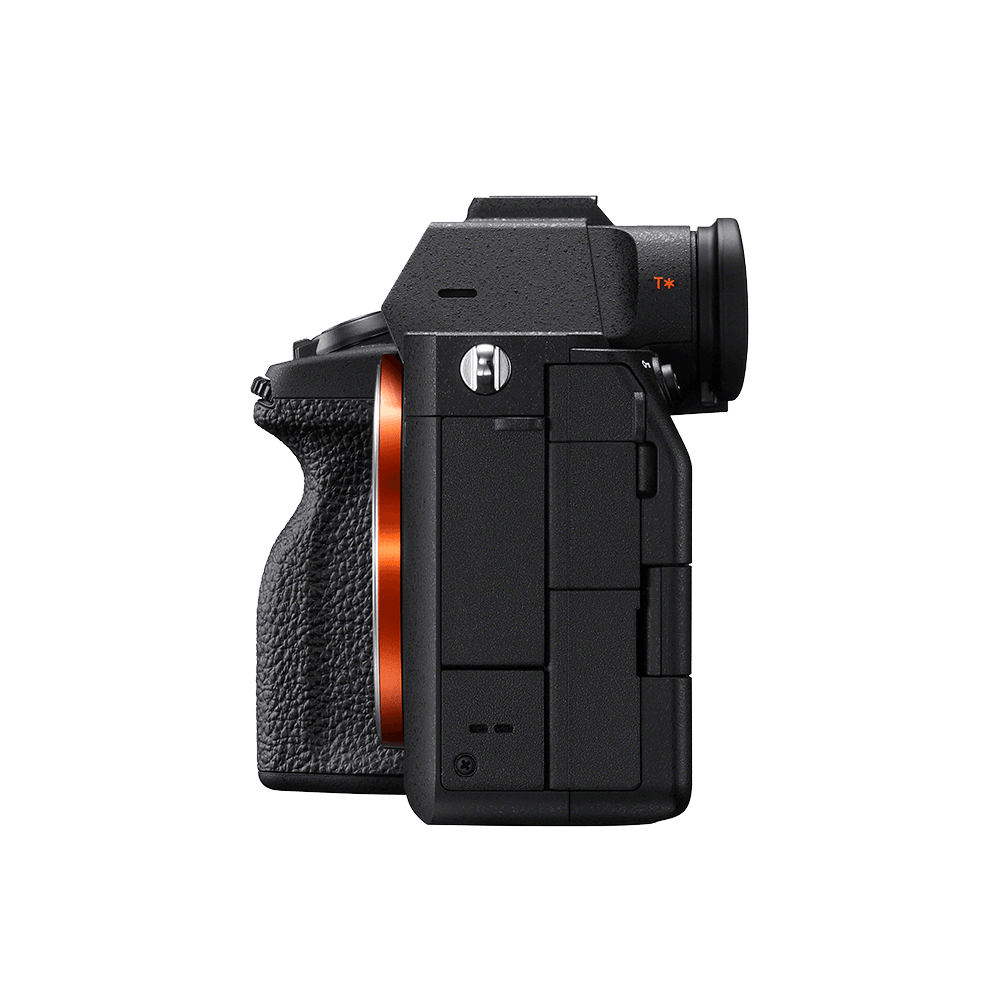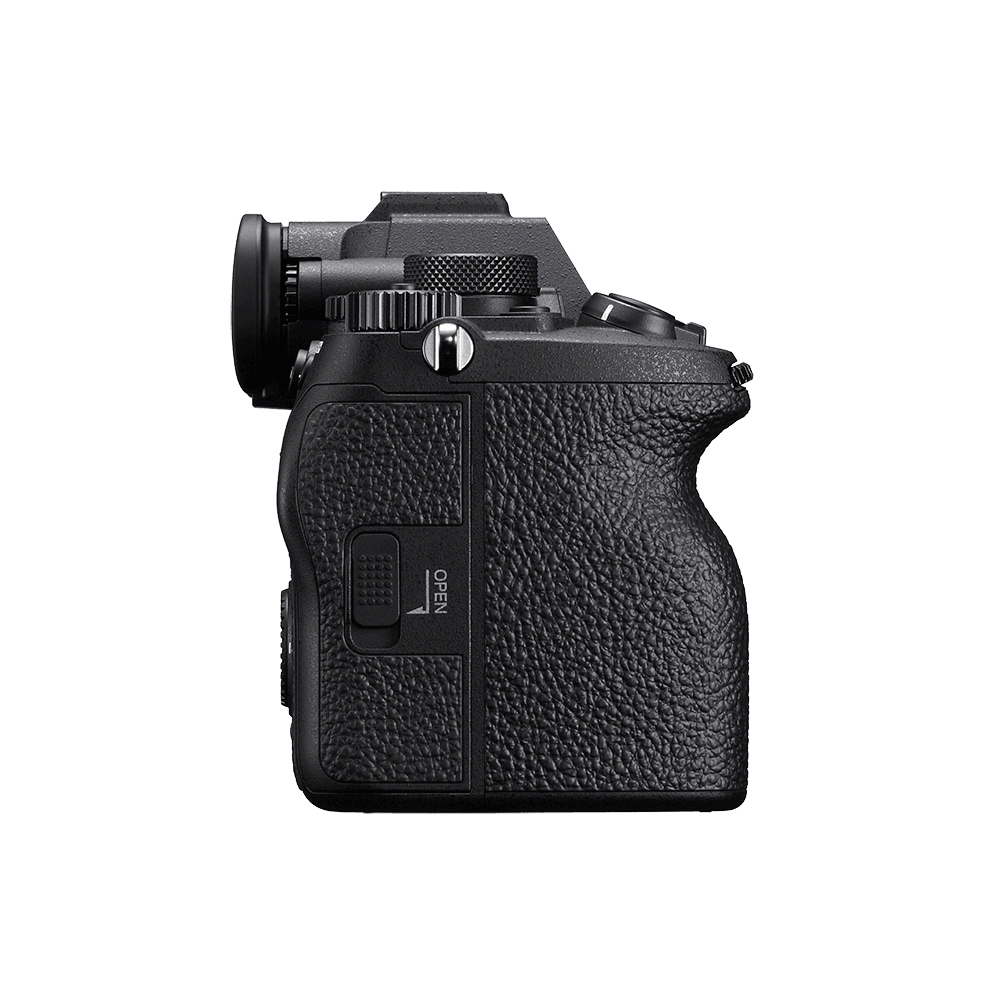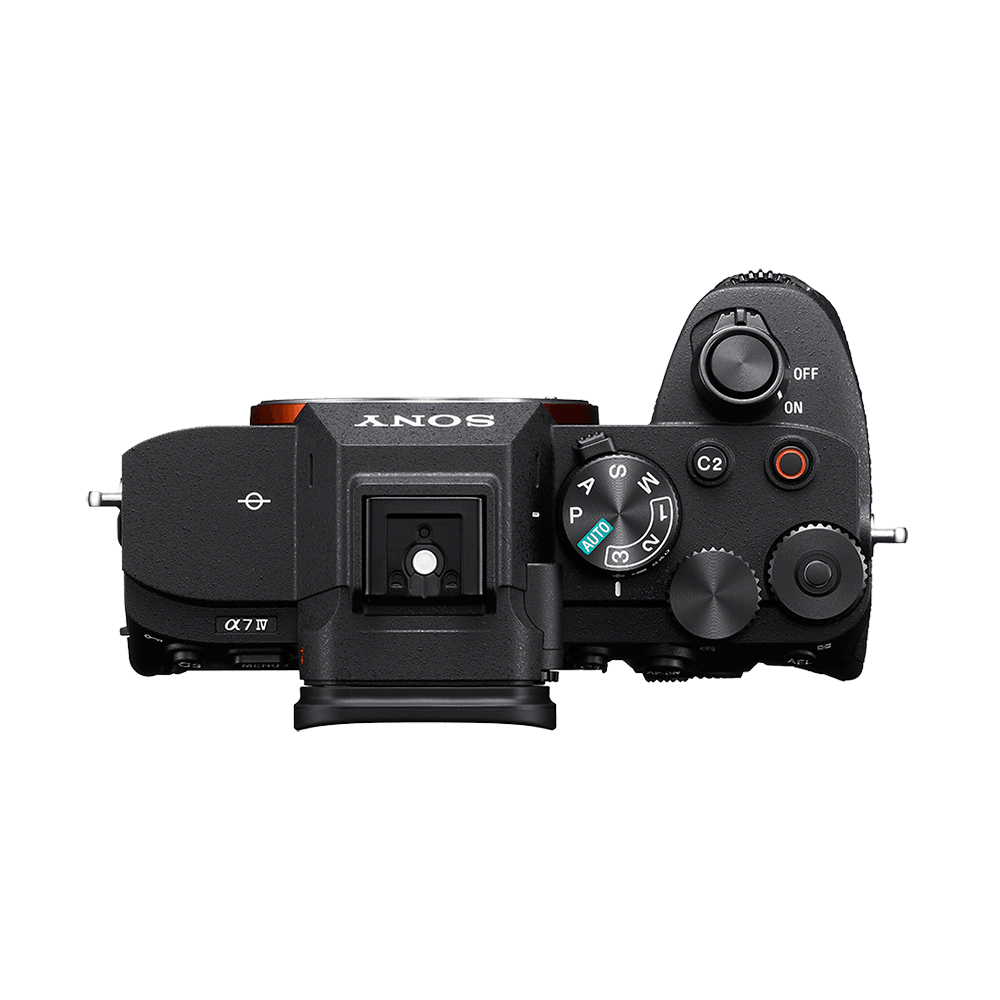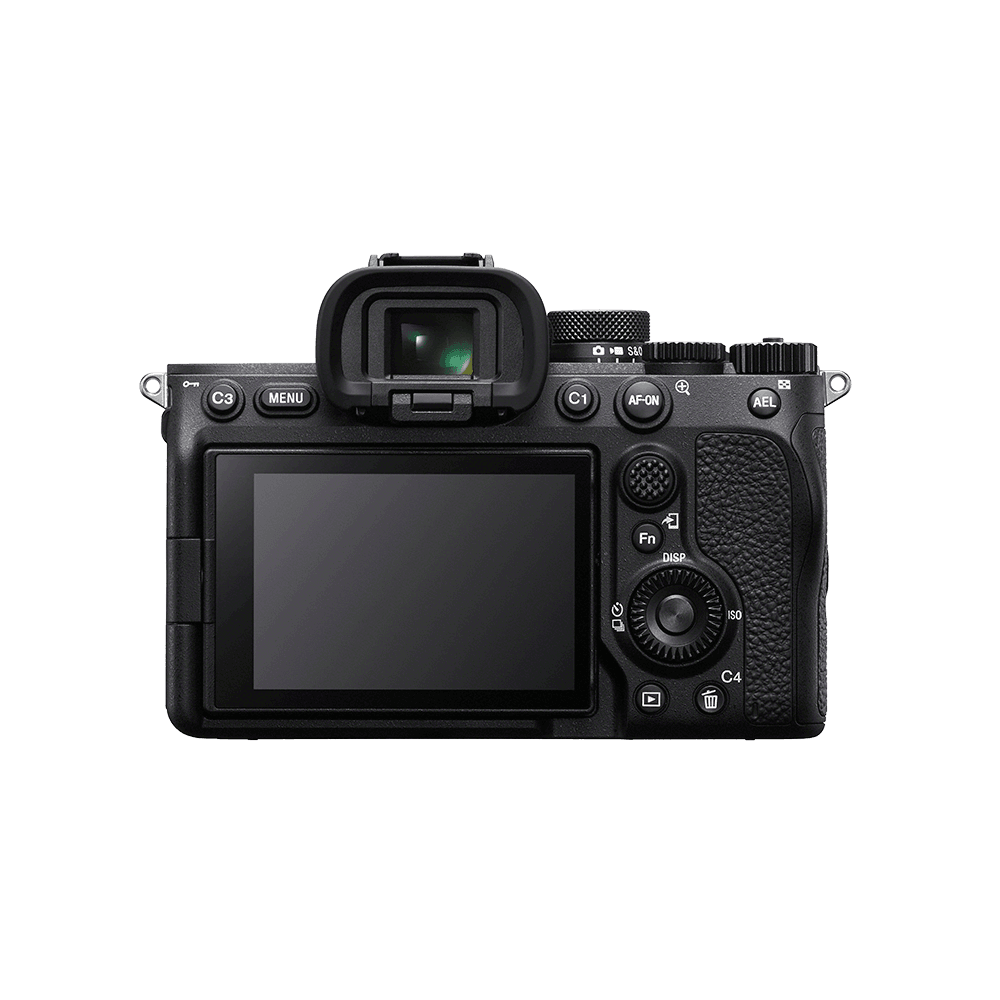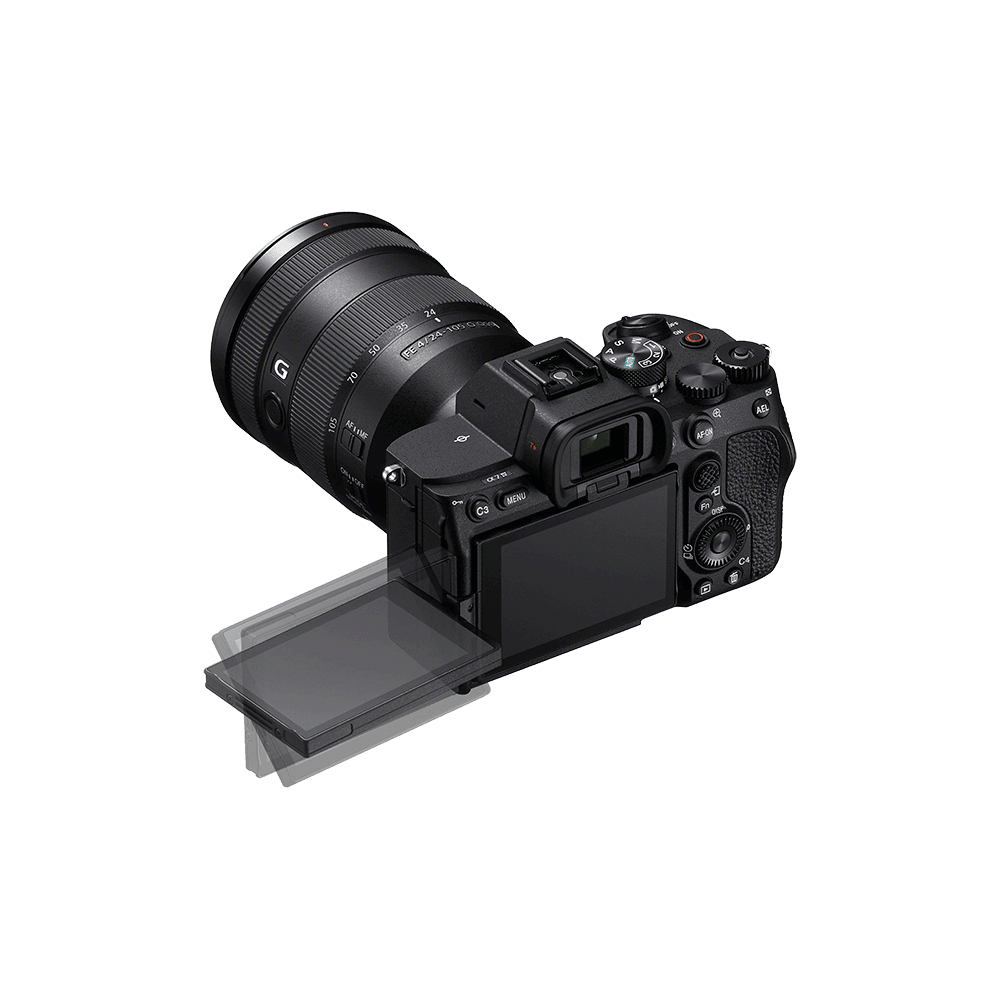 Higher resolution, better colour reproduction
In addition to boasting a larger pixel count and higher resolution than the α7 III, the α7 IV and its powerful Exmor R sensor represent a significant evolution of Sony's original image technology, for improvements that go beyond mere numbers. Experience new levels of colour gradation and detail rendering as well as soft, natural-looking human skin textures.
Sony's smart AI-based Real-time Tracking
Sony's unique subject recognition algorithm uses colour, pattern (brightness), and subject distance (depth) data to rapidly process spatial information in real time. AI is used to detect and track the eyes and face of the subject (human, animal or bird) with extremely high precision. Just select the subject to track, then leave it to the camera.
Pet photos made easy
By setting the camera's subject detection type to "Animal" in advance, you can automatically detect and track an animal's eyes, for greater success in both wildlife shots and photos and movies of your pets at home. Animal-eye detection has been improved, with reliable tracking and accurate focus even when the animal's face is upside down.
Key Features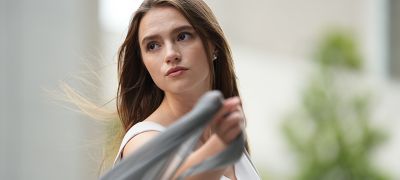 4K 60p recording, 4:2:2 10-bit recording
The a7 IV gives you an impressive range of video recording options. Full pixel readout without binning allows 4K 60p recording, and when recording 4K movies at 30p, full-frame 7K oversampling produces high-resolution, highly detailed 4K. 10-bit 4:2:2 video can be recorded internally, allowing fuller, more natural gradations and greater editing freedom. The XAVC HS file format provides roughly twice the coding efficiency of MPEG-4 AVC/H.264.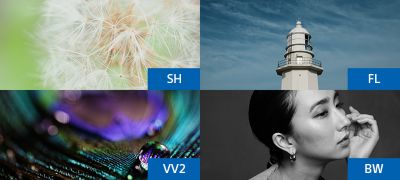 Set the mood, in-camera, with Creative Look
Broaden your creative palette with a selection of ten Creative Look presets. You can easily impart a particular mood in your still images, movies and live streaming, and all preset selections are available in-camera without post-editing, so you can share your vision immediately after shooting.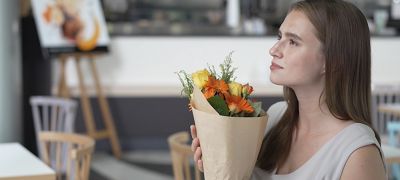 Beautiful colour expression made simple, with S-Cinetone
The a7 IV supports S-Cinetone, based on expertise gained through development of the VENICE CineAlta camera. This look is responsible for the beautiful skin tones for which Cinema Line cameras like the FX9, FX6 and FX3 are widely acclaimed. It delivers natural mid-tones for healthy-looking skin colour, plus soft colours and gorgeous highlights. Because it's in-camera, it's easy to create a more expressive look for your movie imagery without post-editing.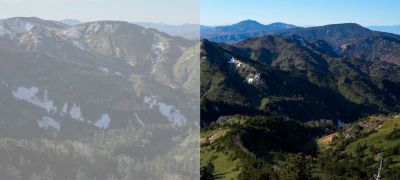 S-Log for colour matching with professional video equipment
The a7 IV provides S-Log2 and S-Log3 gamma curves, with the latter allowing capture of 15+ stops of dynamic range. The S-Gamut3 and S-Gamut3.Cine colour gamut settings make it easy to match a7 IV footage with footage from VENICE digital cinema cameras or Cinema Line cameras like the FX6 and FX3. The native sensitivity when shooting S-Log is ISO 800, and it can be lowered by as much as two stops (ISO 200-640) below the standard range to achieve extra low noise.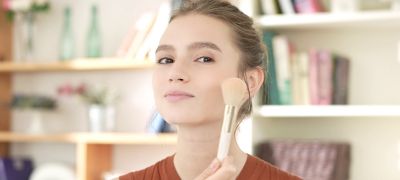 Soft Skin Effect for bright and beautiful skin appearance
The built-in Soft Skin Effect makes skin look more beautiful, softening wrinkles, blemishes and dull patches while preserving liveliness in eye and mouth areas. Complementing the capabilities of the full-frame sensor, this feature can add appeal to live-streamed sessions as well as enhancing still shots and movies. Four level settings are available, so you can adjust the degree of the effect as you wish.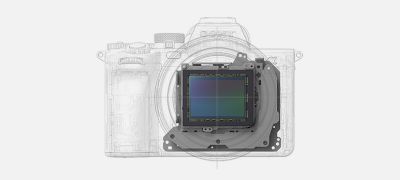 Optical 5-axis in-body image stabilisation for 5.5-step compensation
The a7 IV's high-precision stabilisation unit and gyro sensors work with stabilisation algorithms to achieve up to 5.5 steps of shutter-speed compensation, to maximise the performance of the camera's 33.0MP sensor. This in-body stabilisation allows effective use with a wide range of lenses. The live monitor view shows the stabilised still image while the shutter button is half-pressed, an especially helpful feature when using a telephoto or macro lens, and it can be used in conjunction with the MF Assist and Focus Magnifier features.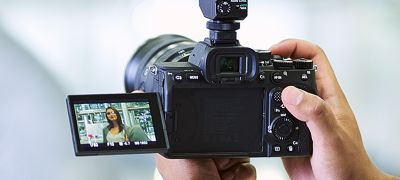 Hand-held movie shooting with Active Mode
Active Mode uses the camera's stabilisation unit, gyro sensors and sophisticated algorithms for highly effective in-camera optical image stabilisation during movie shoots. The powerful processing engine precisely detects the required amount of compensation for smooth stabilisation in all formats, including 4K, without compromising the a7 IV's compact size and mobility. And, because the gyro data is also recorded alongside the video, even more effective post-production stabilisation can be applied for ultra smooth shots using Catalyst Browse/Prepare software.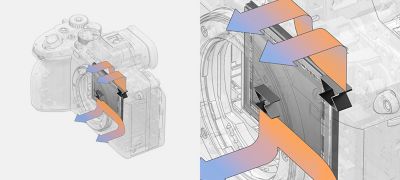 Heat management
To allow extended continuous recording, efficient heat dissipation is provided by Sony's proprietary S (sigma)-shaped thermal mounting. The mounting, which is also used on flagship models, is constructed from a graphite material with excellent thermal conduction properties. This structure allows the image sensor, a major source of heat inside the camera body, to move freely during image stabilisation while heat is efficiently dissipated.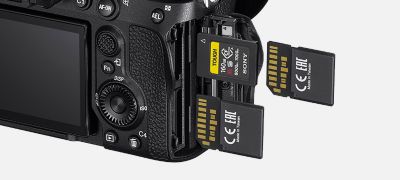 Newly developed 33.0MP back-illuminated CMOS image sensor
Dual media slots allow you to continue shooting even if one memory card fills up. One of the slots supports high-performance CFexpress Type A cards, and both slots support UHS-I and UHS-II SDXC/SDHC cards. With their fast write speeds, CFexpress Type A cards are particularly suited to high-speed continuous still shooting as well as high-resolution, high-bitrate 4K movie recording.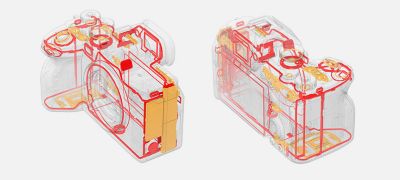 Reliable, robust engineering
We have improved the dust and moisture resistance of the a7 IV to provide outstanding reliability even in challenging outdoor shooting environments. Design refinements include more sealing at body seams and the battery compartment cover (compared to the a7 III), a redesigned lens lock button, and extra cushioning around the mount. A lightweight, high-rigidity magnesium alloy used for the camera's top cover, front cover, and internal frame provides excellent durability.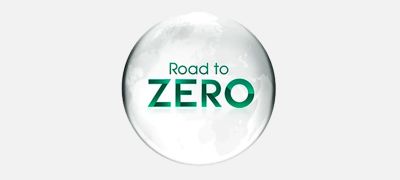 Consideration for the environment and resource conservation
Sony's "Road to Zero" environmental plan was launched in 2010 with the ultimate goal of achieving a zero environmental footprint. Currently nearly all plastic packaging materials for the a7 IV are recycled. Recyclable materials are also used for camera bodies whenever possible, reducing environmental burden without compromising functionality. While retaining state-of-the-art performance, we aim to further reduce energy and resource consumption to reduce the burden on the environment.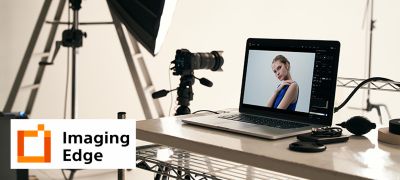 Imaging Edge Desktop / Imaging Edge Mobile
Expand your creative horizons with Imaging Edge Desktop and Imaging Edge Mobile. The Imaging Edge Desktop PC application lets you control and monitor shoots directly from your PC screen, preview photos, and develop RAW/HEIF data into high-quality photos for delivery. Imaging Edge Mobile applications use the Wi-Fi and Bluetooth functionality of the a7 IV to provide a wide variety of convenient shooting and sharing functions.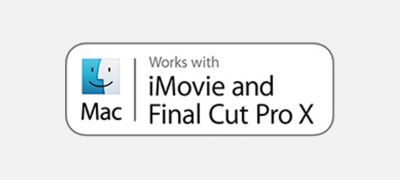 Works with iMovie and Final Cut Pro X
This product is compatible with Final Cut Pro X and iMovie.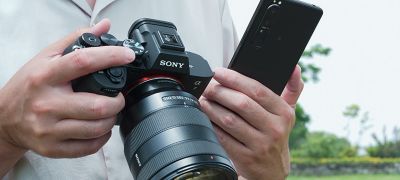 Communication features for easy sharing and distribution
The a7 IV is equipped with robust wired and wireless communication features for more comfortable sharing and distribution. In-body wireless LAN uses a 5GHz band in addition to the 2.4GHz band, for fast data transfer. Background FTP transfer of files can be set to occur automatically while shooting continues, and a USB Type-C connector supports fast SuperSpeed USB 10Gbps (USB 3.2 Gen 2) data transfer.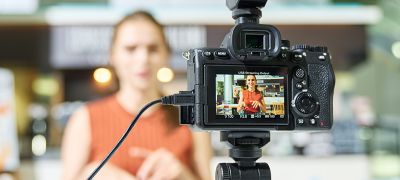 Instant real-time live streaming via USB connection
Live streaming is as easy as connecting to a computer through a USB connection, and you can choose from four different output formats, including high-resolution 4K video. You can select whichever configuration is best for current network conditions and the devices used, and simultaneous internal recording is also available, giving you broad flexibility to cover a wide variety of needs.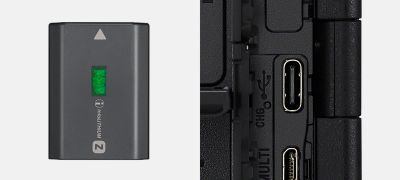 High-capacity Z batteries and USB Power Delivery
The a7 IV relies on a high-capacity Z battery (NP-FZ100), along with external power options that include USB power supplies and AC adaptors. Battery drain can be minimised by adding a high-capacity mobile battery for outdoor shooting. A USB charger or mobile battery that supports USB PD can be connected to the camera's USB Type-C port, for extended recording.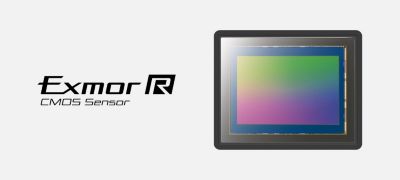 BIONZ XR image processor for up to 8x processing speed
The full-frame Exmor R CMOS sensor delivers outstanding speed and superb image quality. The use of copper wiring contributes to higher transmission speeds and faster AD conversion, while fast sensor readout enables 10-bit 4:2:2 4K recording at up to 60p. The sensor also provides improved colour reproducibility, low-noise performance at all sensitivities, 15-stop dynamic range on stills, and increased AF precision and focal stability.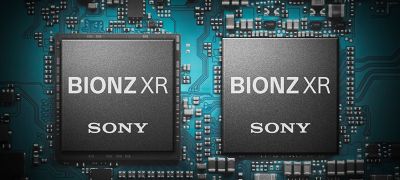 Beautiful image rendering with low noise
The BIONZ XR engine, also used in the flagship a1 and a7S III models, provides up to an 8x increase in processing speed. The engine concentrates real-time processing of AF, image recognition and image quality adjustment to minimise processing latency, for greatly increased movie and still processing power. User interface, network, and file management processing is distributed in order to deliver fast response regardless of real-time processing load.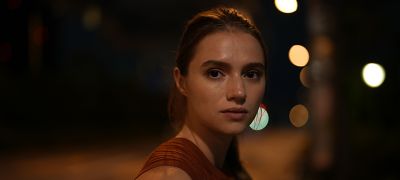 Smoother gradation rendering with 10-bit HEIF recording
Visible benefits of the powerful new 33.0MP sensor and engine go beyond mere numbers. They include soft, natural-looking human skin textures, a stunning level of detail in landscapes and scenery, and better colour reproduction, with higher subjective resolution resulting from improved algorithms. The standard sensitivity range of ISO 100-51200 is expandable to ISO 50-204800 for stills and ISO 100-102400 for movies, with low-noise performance throughout.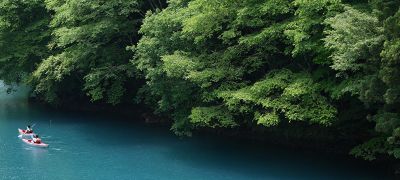 Buffer memory supports continuous shooting and recording
The a7 IV offers HEIF (High Efficiency Image File) still-image encoding, in addition to conventional RAW and JPEG. Smooth 10-bit gradations provide more realistic reproduction of skies and portrait subjects, and the use of 10-bit depth minimises degradation of image quality when editing. HEIF still images recorded in HLG mode can be played back on a compatible BRAVIA 4K TV, via an HDMI connection, to display images with an extraordinarily wide dynamic range.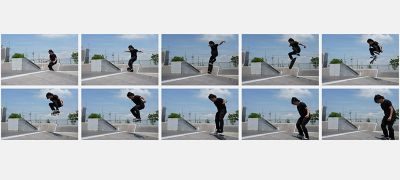 Fast Hybrid AF with improved speed, precision and tracking
Both the mechanical and electronic shutters allow continuous shooting at up to 10 fps with AF/AE tracking. The latest powerful processing engine and increased buffer memory allow faster writing to memory cards, so you can shoot more than 800 uncompressed RAW+JPEG frames (more than 1600 altogether), or more than 1000 compressed RAW+JPEG frames (more than 2000 altogether, up to a full memory card). Increased processing power also allows you to change menu settings even while data is being written to the memory card.
AI-based Real-time Eye AF and Real-time Tracking
Using a combination of phase-detection AF and contrast-detection AF, Fast Hybrid AF focuses precisely even on small subjects or on people posed in front of a nighttime background. A wide, dense AF area covers roughly 94 of the image area for both still and movie shooting with 759 phase-detection points, while the contrast-detection AF system uses 425 points. This vast collection of data is analysed in real time by the latest powerful processing engine to achieve the AF system's impressive results.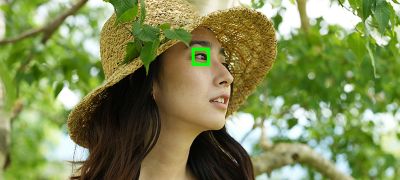 Bird mode for Real-time Eye AF, now available in movies
The superior processing power of the BIONZ XR engine has led to improvements in both Real-time Eye AF and Real-time Tracking features. Improved face detection translates into 30 better eye-detection accuracy, while faster image processing yields higher accuracy when the subject is looking up, down, or sideways. Real-time Tracking allows you to select your subject and then leave tracking to the camera, relying on the latest subject recognition algorithm and high-speed analysis of spatial data by the processing engine.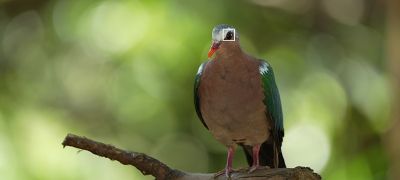 AF control through touch operation
The Real-time Eye AF function is now capable of detecting the eyes of birds and tracking them in real time, for both still shots and movies. The BIONZ XR engine runs optimised AF and tracking algorithms to ensure uninterrupted tracking even for birds in flight, whose movement is hard to predict. Once you've selected a bird, the camera will automatically detect and precisely track that bird's eye, whether the bird is perched or in flight.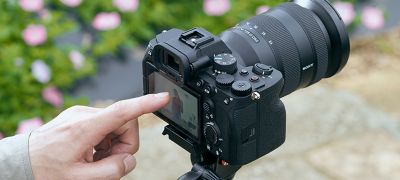 AF Assist for seamless transitions to manual focus
Touch Tracking lets you select a subject to track simply by touching the LCD screen, even while using the viewfinder, for more intuitive AF control for both still shots and movies. Easier focus operation is particularly helpful when you're shooting movies alone or using a gimbal, allowing you to concentrate on composing your shots.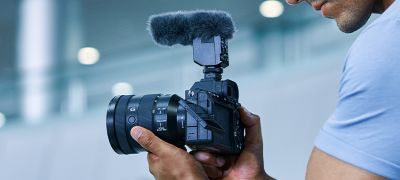 Visualise depth of field during movie shoots with Focus Map
The AF Assist function, inherited from the Cinema Line FX6, lets you seamlessly switch to and from manual focus during movie shoots. When this feature has been turned on, rotating the focus ring temporarily switches operation from autofocus to manual focus to allow you to deliberately shift your focus to a different subject.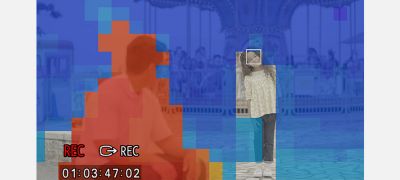 Breathing Compensation for consistent angle of view when focusing
The new Focus Map overlays focus information onto a live real-time display to show which areas are in or out of focus. Being able to clearly visualise depth of field in this way makes it easier to quickly set up your ideal focus point and depth of field during rehearsal. As a result you can use the camera's excellent video definition and fast lenses to create impressive shots with shallow depth of field.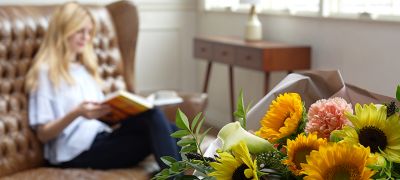 Still/Movie/S&Q dial for quick access to hybrid capabilities
For the first time in the a series, the a7 IV provides compensation for focus breathing. Focus breathing is any change in a lens's angle of view that corresponds to changes in focus. Sony's original Clear Image Zoom technology is used to automatically maintain a consistent angle of view, for more movie-like focus transitions. This feature can be used in conjunction with Active Mode image stabilisation to shoot stable, consistent imagery.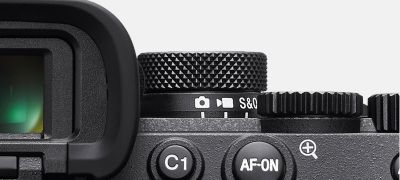 The latest mode-specific menus and customisable Rear dial R
Befitting the a7 IV's status as a true hybrid camera, it comes equipped with a dedicated Still/Movie/S&Q dial to instantly switch between movies and stills. The dial switches the menus, functions, and custom settings of various controls between still and movie mode, and settings such as aperture and shutter speed are also maintained separately for stills and movies. S&Q mode can also be selected, for fast access to slow-motion or quick-motion shooting.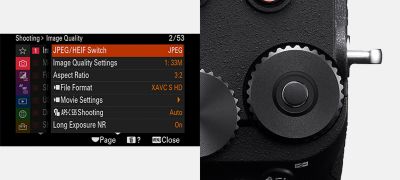 Vari-angle LCD monitor for greater freedom when shooting
The a7 IV's menus are specific to either stills or movies, and for easier navigation menus are configured to show three levels of hierarchy at once. Separate functions for stills and for movies can be assigned to various buttons and dials, including the new, freely customisable Rear dial R. With controls tailored to whichever shooting mode you are currently using, the flexible access provided by the Rear dial R contributes to greatly enhanced still and movie shooting efficiency.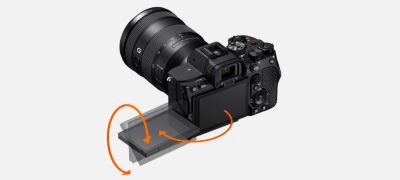 3.68 megadot high-definition Quad-VGA OLED viewfinder
The large, side-opening 3.0-type 1.03-megadot touch-panel LCD monitor offers ample brightness for clear viewing in outdoor settings, and its 3:2 aspect ratio makes efficient use of the display area. The vari-angle mechanism allows flexible positioning and framing for handheld shots, gimbal-mounted or documentary-style self-shooting, or very low ground-level shots.
Specifications
Lens Compatibility
Lens Compatibility

E-mount

Lens Mount

E-mount
Sensor Type
Sensor Type

35 mm full frame (35.9 x 23.9 mm), Exmor R CMOS sensor
ISO Sensitivity
ISO Sensitivity

Still images: ISO 100-51200 (ISO numbers from 50 to 204800 can be set as expanded ISO), AUTO (ISO 100-12800, selectable lower limit and upper limit), Movies: ISO 100-51200 equivalent (ISO numbers up to 102400 can be set as expanded ISO), AUTO (ISO 100-12800, selectable lower limit and upper limit)
Number Of Pixels (Effective)
Number Of Pixels (Effective)

Approx. 33.0 megapixels
LCD Screen
Screen Type

7.5 cm (3.0-type) type TFT
Drive
Continues Shooting

Continuous shooting: Hi+: 10 fps, Hi: 8 fps, Mid: 6 fps, Lo: 3 fps
Focus
Focus Point

759 Focal Plane (Phase-Detection)

EYE AF

[Still images] Human (Right/Left Eye Select) / Animal (Right/Left Eye Select) / Bird, [Movie] Human (Right/Left Eye Select) / Animal (Right/Left Eye Select) / Bird
Interface
Functions

FTP Transfer Func. (Wired LAN(USB-LAN), USB Tethering, Wi-Fi), View on Smartphone, Remote control via Smartphone, PC Remote, BRAVIA Sync (Control for HDMI), PhotoTV HD
Battery Life (CIPA, Still Images)
Battery Life (CIPA, Still Images)

approx. 580 shots (LCD monitor)
Power
Supplied Battery

One rechargeable battery pack NP-FZ100
Recording (movie)
Creative Look

ST, PT, NT, VV, VV2, FL, IN, SH, BW, SE, Custom Look (1-6)

Movie Recording System (XAVC S 4K)

3840 x 2160 (4:2:0, 8bit, NTSC) (Approx.): 60p (150 Mbps), 30p (100 Mbps / 60 Mbps), 24p (100 Mbps / 60 Mbps), 3840 x 2160 (4:2:0, 8bit, PAL) (Approx.): 50p (150 Mbps), 25p (100 Mbps / 60 Mbps), 3840 x 2160 (4:2:2, 10bit, NTSC) (Approx.): 60p (200 Mbps), 30p (140 Mbps), 24p (100 Mbps), 3840 x 2160 (4:2:2, 10bit, PAL) (Approx.): 50p (200 Mbps), 25p (140 Mbps)

Movie Recording System (XAVC S HD)

1920 x 1080 (4:2:0, 8bit, NTSC) (Approx.): 120p (100 Mbps / 60 Mbps), 60p (50 Mbps / 25 Mbps), 30p (50 Mbps / 16 Mbps), 24p (50 Mbps), 1920 x 1080 (4:2:0, 8bit, PAL) (Approx.): 100p (100 Mbps / 60 Mbps), 50p (50 Mbps / 25 Mbps), 25p (50 Mbps / 16 Mbps), 1920 x 1080 (4:2:2, 10bit, NTSC) (Approx.): 60p (50 Mbps), 30p (50 Mbps), 24p (50 Mbps), 1920 x 1080 (4:2:2, 10bit, PAL) (Approx.): 50p (50 Mbps), 25p (50 Mbps)

Movie Recording System (XAVC S-I 4K)

3840 x 2160 (4:2:2, 10bit, NTSC) (Approx.): 60p (600 Mbps), 30p (300 Mbps), 24p (240 Mbps), 3840 x 2160 (4:2:2, 10bit, PAL) (Approx.): 50p (500 Mbps), 25p (250 Mbps)

Movie Recording System (XAVC S-I HD)

1920 x 1080 (4:2:2, 10bit, NTSC) (Approx.): 60p (222 Mbps), 30p (111 Mbps), 24p (89 Mbps), 1920 x 1080 (4:2:2, 10bit, PAL) (Approx.): 50p (185 Mbps), 25p (93 Mbps)
Recording (still images)
Creative Look

ST, PT, NT, VV, VV2, FL, IN, SH, BW, SE, Custom Look (1-6)
Viewfinder
Viewfinder Type

1.3 cm (0.5 type) electronic viewfinder (Quad-VGA OLED)

Display Function

Histogram, Real-time image-adjustment display, Digital level gauge, Grid line, Focus check, Peaking MF, Zebra, Movie marker, Emphasized display during REC
Size and Weight
Width (cm)

16.50

Height (cm)

17.00

Weight (kg)

1.34

Carton Width (cm)

25.50

Carton Height (cm)

19.00

Carton Weight (kg)

3.04
New Firmware Update Available - Update Ver.1.10

Allows you to select M and S sizes in addition to L when using the RAW recording lossless compression method
The shutter speed and ISO sensitivity settings dedicated for flash photography can be retained
Adds the Touch Shutter function
Improves the accuracy of the Eye AF feature
... and more. Find more details in the link below
Check the Sony support site
Support
Warranty
When you purchase a Sony product, you have the peace of mind in knowing that your product is covered by Sony's Standard Warranty provided by Sony Australia Limited (for Australian purchases) and Sony New Zealand Limited (for New Zealand purchases)
This product is searchable
Search for this product by using any of the following codes or IDs

ILCE7M4B
4548736133648
WW734234
ILCE-7M4/BQ AP2