HT-RT5 5.1ch Home Cinema System with Wi-Fi/Bluetooth
550W total power output
5.1 channel real surround sound
Wireless rear speakers and subwoofer
Replaced by
5.1ch Dolby Atmos DTS:X Soundbar with Wi-Fi & Bluetooth technology
Experience real surround sound
You're at the centre of everything. A three channel sound bar, wireless subwoofer, and two wirelessly connected rear speakers combine to deliver a realistic sound stage that directs movie theatre audio right to you.
Product Gallery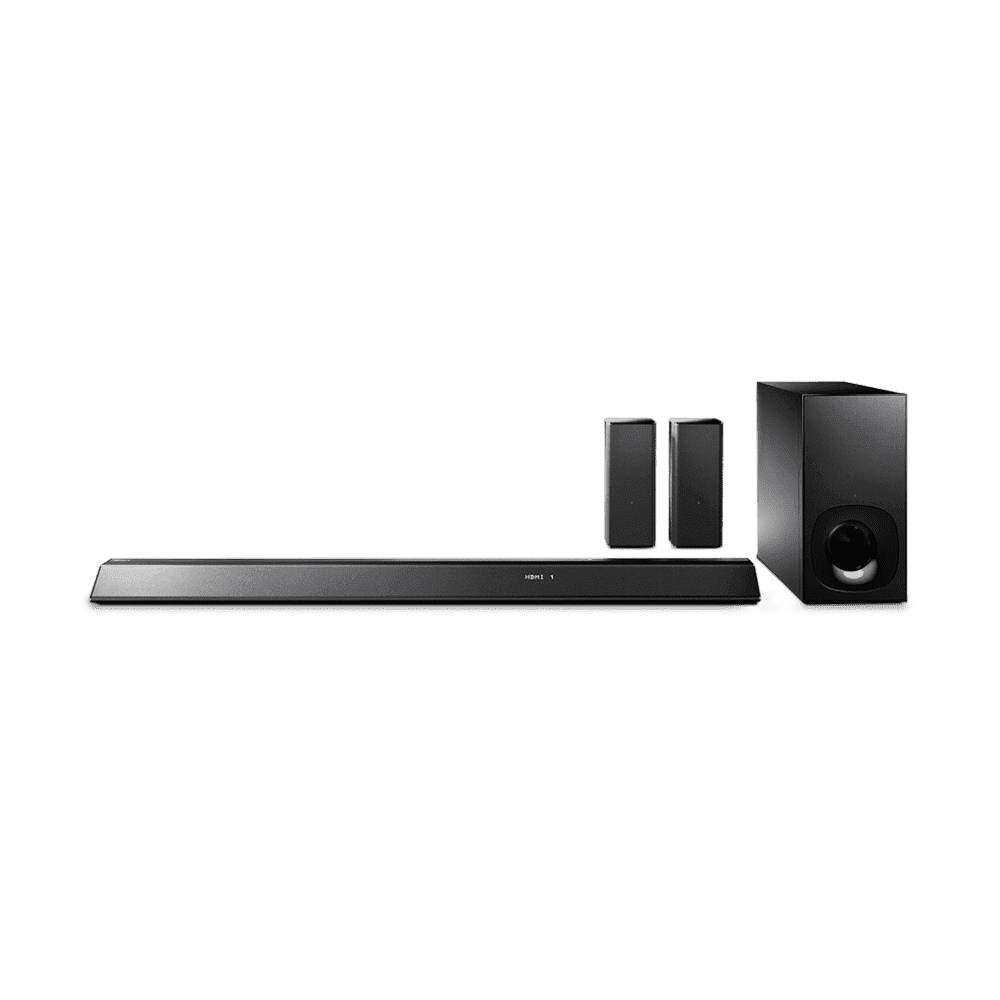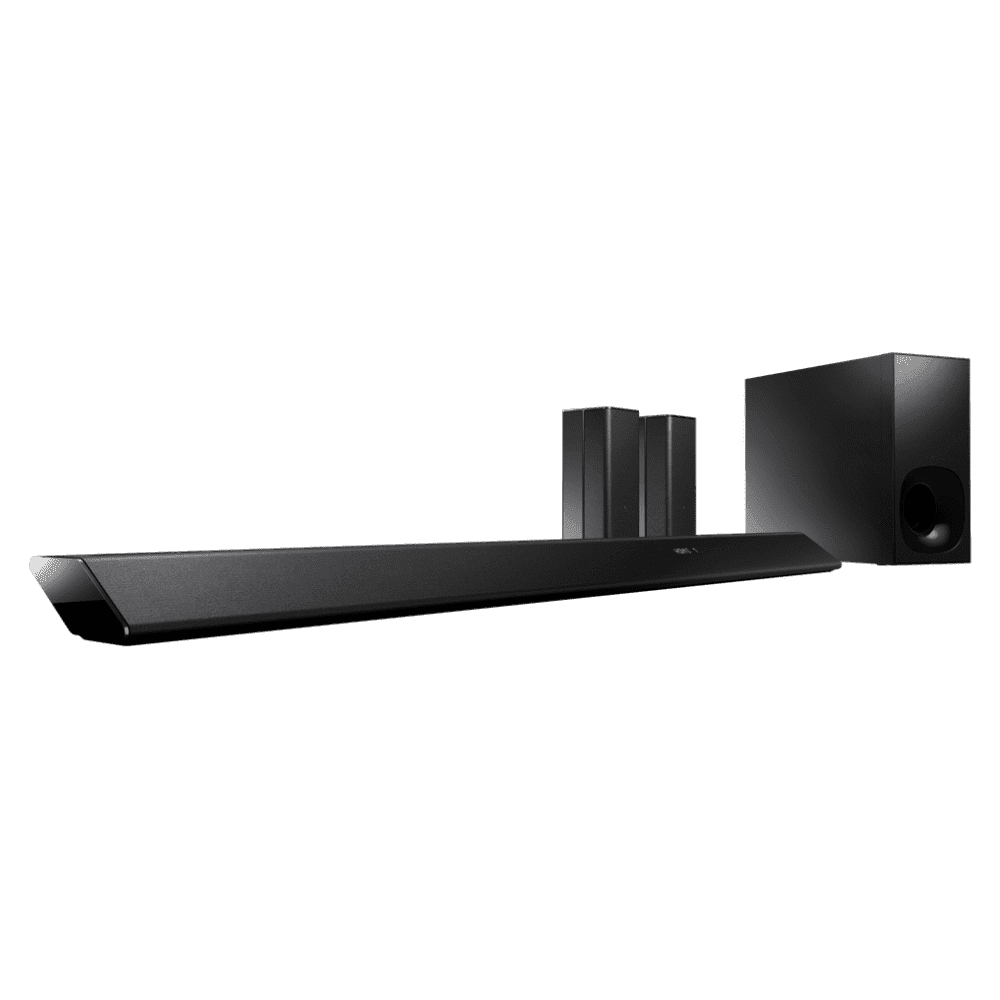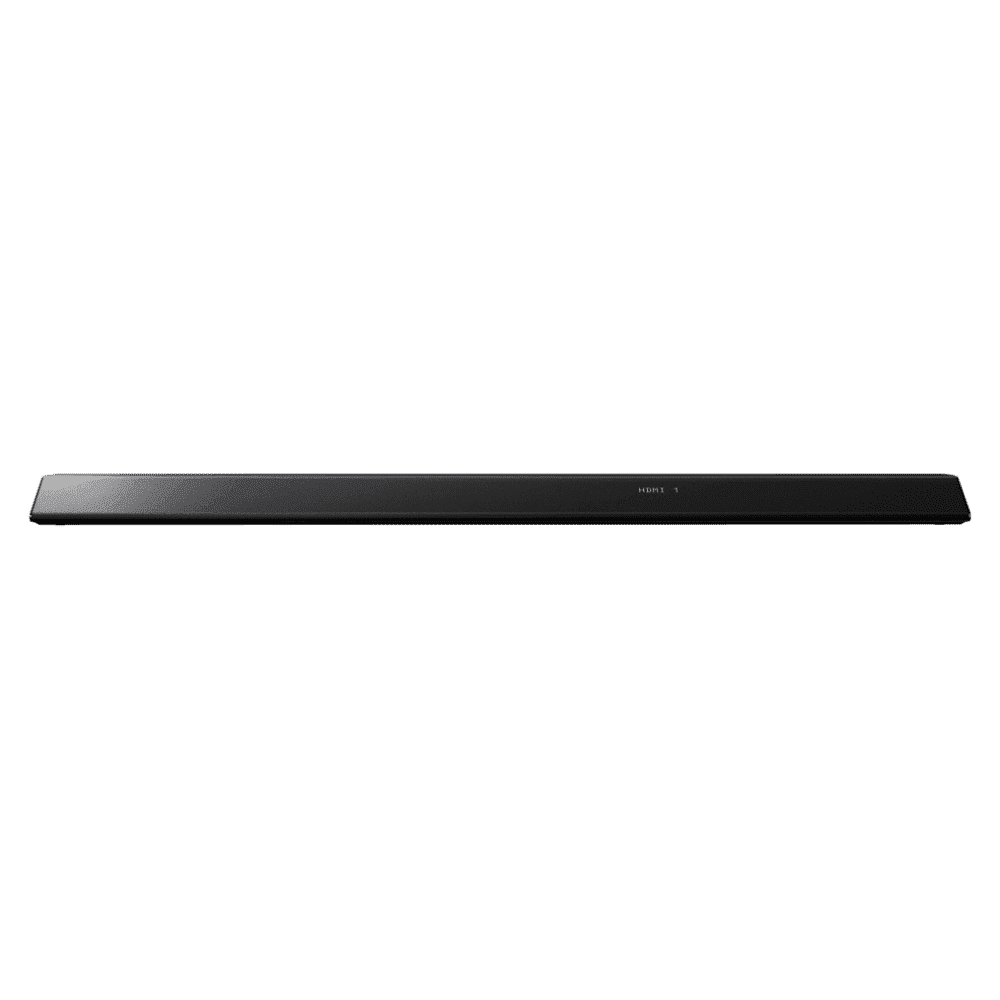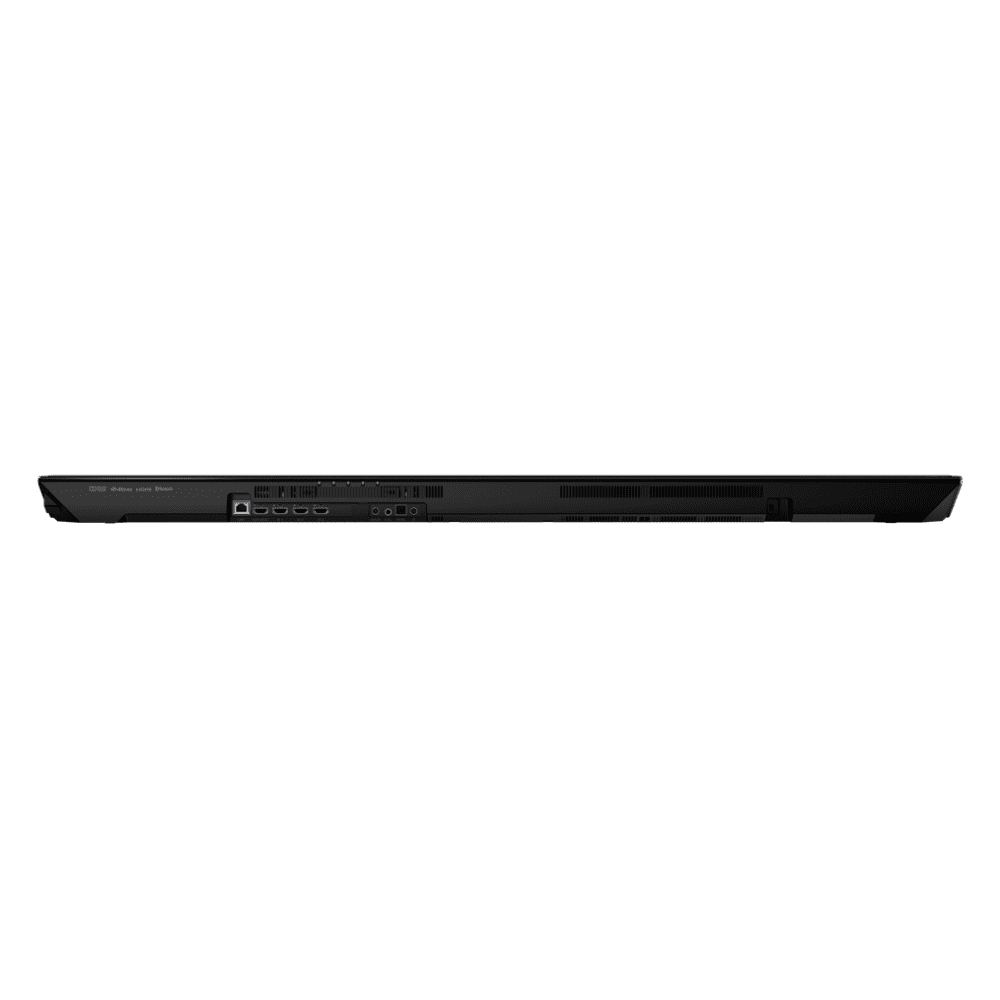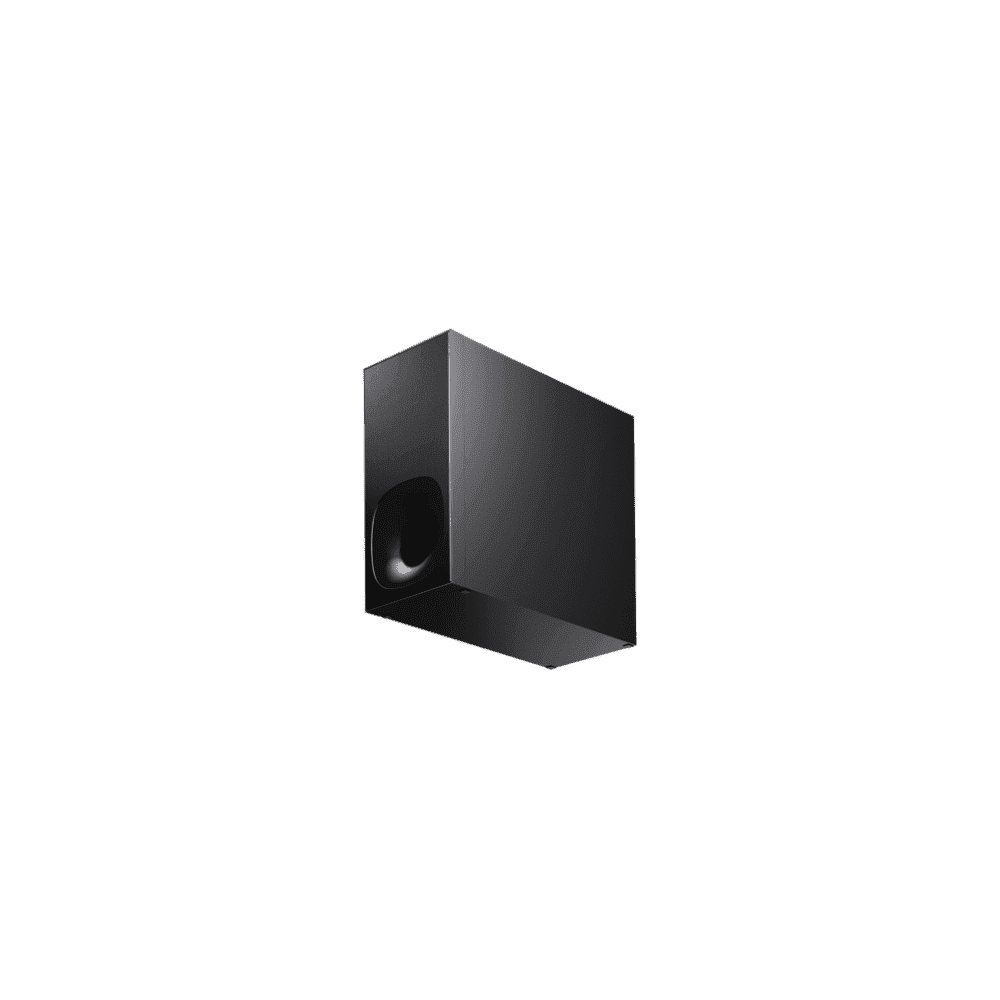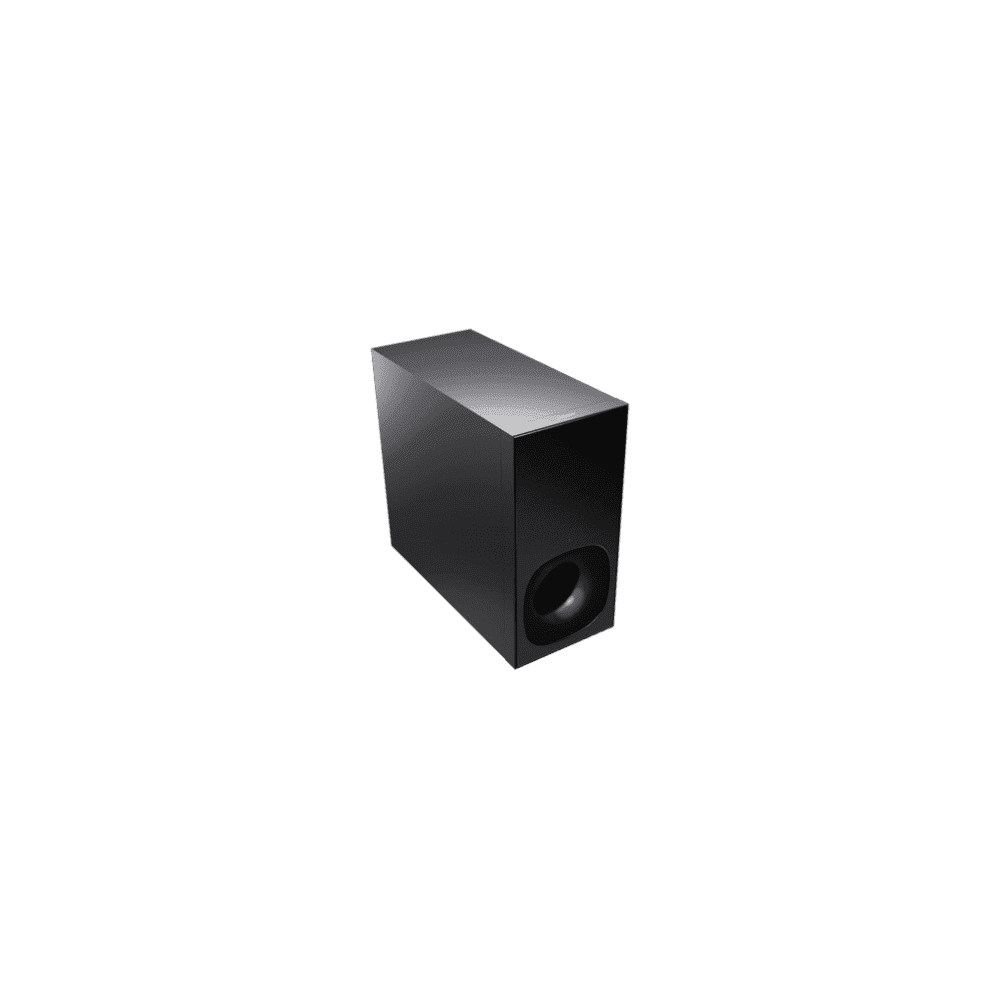 Key Features
The simple way to send music to your speakers
The HT-RT5 has Google Cast built in, so you can cast your favourite music apps from your personal device to your speakers. Simply tap the cast button in a music app on your Android phone or tablet, iPhone, iPad, Mac, Windows laptop, or Chromebook and select a speaker or group of speakers to get started.
Unite your music with SongPal
Download SongPal for your smartphone or tablet and take control of your music collection. Simply connect over Bluetooth or Wi-Fi and you'll have seamless access to all your favourite tracks, whether they're stored on your PC, server, or favourite online music service. The app can also be used to customise sound settings to ensure great, balanced audio.
Enjoy higher quality Bluetooth streaming with LDAC
LDAC is a new codec developed by Sony for the highest quality Bluetooth audio streaming. It supports up to three times greater bitrate than typical Bluetooth streaming, sampling rates up to 96kHz, and more efficient coding. The result is superior audio with less compression to enable better than CD-quality wireless sound.
Bluetooth streaming for personal listening
Stream audio directly from the sound bar to your headphones via Bluetooth for convenient wireless listening. Compatible with high-quality LDAC, SBC, and AAC codecs, the HT-RT5 is designed for personal viewing, so you can put your headphones on to enjoy a movie on the big screen without disturbing anyone.
One-touch listening to play instant music
NFC (Near Field Communication) technology removes the need for wired connections and complex set-up sequences. Simply touch your NFC-enabled smartphone or other device* to the on-body N-mark and start your music. No NFC? No problem. You can also pair the devices manually in Bluetooth settings. *See compatible devices
Multiple HDMI ports for simple connectivity
With three HDMI inputs you can connect an Internet TV box, Blu-ray Disc player, and games console all at once. You can enjoy all your Home Cinema in one place, without the need for a separate receiver.
Simplify your sound setup with HDMI ARC output
The HDMI ARC (Audio Return Channel) means audio is also carried back to your sound bar from compatible TVs, without the need for an extra audio cable. Every device connected to your TV can now be heard through the multi bar, so you can hear all of your audio in high quality.
Optical inputs for easy connection
Use an optical cable to link up to your TV, DVD or Blu-ray Disc player, or connect your choice of music player via the analogue input for great sounding audio.
4K pass through for 4K content
Maintain 4K quality from source to screen. The 4K pass-through feature allows 4K data to 'pass through' and be displayed on a 4K TV or projector, without compromising image quality. Giving you the pure 4K experience makes this sound bar the perfect partner for 4K-capable TVs and players, and a solid cornerstone for your home entertainment system for the future.
DTS-HD for dynamic audio
With DTS-HD, you'll enjoy the dynamic soundtracks on your favourite Blu-ray Discs and streamed movies - just as the director intended.
Dolby TrueHD for sound as the director intended
Enjoy peerless audio quality with Dolby TrueHD, which delivers lossless sound across movies and music. By reproducing sound identical to original studio masters, it offers unparalleled audio fidelity for Blu-ray Discs and downloaded content.
5.1 channel real surround sound brings audio to life
Get authentic surround sound for all your movies, sport, music, and games. A slim sound bar and two wireless rear speakers combine to deliver a balanced, wide-frequency audio response, while a wireless subwoofer adds more body to your bass - so you can feel every action sequence burst into life around you.
ClearAudio+ enriches your music
Unique to Sony, ClearAudio+ automatically adjusts sound settings for an enriching listening experience. By bringing together expertise in digital signal processing technologies, ClearAudio+ is able to optimise audio to deliver a consistently clear, high-quality sound, whether you're gaming or enjoying music and movies.
Football Mode puts you pitch side
The beautiful game has never sounded so good. Using acoustic data captured in a Brazilian football stadium, this dedicated mode enhances the natural, ambient noise at sporting events so you'll feel like you're part of the crowd.
Digital Music Arena for a live music experience
Rock out with Digital Music Arena and experience the distinctive acoustics of a live arena in your own home. Our engineers use time-stretched pulses to measure the acoustic characteristics of live arenas, then accurately reconstruct their sound fields, resulting in a unique, arena-style audio experience for your living room.
Cinema Studio 9.1ch for the at-the-movies feel
Enjoy cinema-style sound for your movies, TV, and music. Cinema Studio accurately simulates a 9.1ch surround sound system using only the provided 5.1ch speakers. By virtually adding two additional rear speakers and two 'high' speakers above the front speakers, sound becomes more powerful, with an enhanced vertical presence.
S-Master digital amplifier: true sonic purity
Enjoy the best of digital audio with the S-Master digital amplifier. Using a simplified, full digital signal path, the S-Master amplifier reproduces digital audio signals without the multiple analogue stages required by conventional amplifiers. The result is not just more power, but significantly less distortion caused by heat build-up.
Slim design for your living room
Designed to offer big sound for big screen televisions, the HT-RT5's slim sound bar is just 5.6cm (2.2") in height so it won't obscure your view. Its minimalist styling is ready to suit your room with both table-top and wall mounting options.
Wireless Subwoofer for flexible setup
Add impact to movies with rich, powerful bass. Position the 38cm (15") wireless subwoofer anywhere in the room to enjoy rich, resounding bass with fine low-end detail thanks to a bass-reflex port. The compact, stylish black unit blends in with any decor.
Advanced Digital Cinema Auto Calibration
It's easy to transform any room into the ideal listening environment. Advanced Digital Cinema Automatic Calibration (ADCAC) optimises audio performance to ensure balanced sound. Use the supplied mic to measure the acoustic properties of your room in relation to where you sit, and the position of your speakers. The system adjusts and tunes sound accordingly, eliminating any weak sound spots to establish a wide, natural sound stage.
Set your music free with Multi-room listening
Fill your home with the sound of your favourite tracks, thanks to Multi-room listening. Use the SongPal app to group selected Sony sound bars and speakers together, then stream music from a PC or your home network in multiple rooms throughout your home. It's the perfect way to enjoy your favourite songs without being tied to one room.
Everything you need for exceptional sound
Lose yourself in dynamic, full-frequency sound from a combination of powerful wireless speakers and sophisticated technologies.
Feel every note with a 550W power output, giving your movies, music and games added depth.

Five speaker units and a subwoofer work together to deliver immersive, full-frequency sound.

Hear everything from movies to games and music, in consistently clear, high quality with ClearAudio+.
Specifications
General Features
Remote Commander

RMT-AH111E

Power Consumption

50W/15W x 2/20W

HDMI Passthrough

HDMI passthrough
Amplifier
Power Output (Total)

550W

LPCM (2CH / 5.1CH / 7.1CH) thru HDMI

YES

Amplifier Channels

5.1ch

A / V Sync

YES
Audio Formats
PCM

96k/24Bit PCM

LPCM

LPCM - 2chLPCM - 5.1chLPCM - 7.1ch

DTS HD Master Audio

YES

DTS

DTSDTS-HDDTS-ESDTS 96/24

Dolby

Dolby DigitalDolby Digital+Dolby TrueHDDolby Dual MonoDolby Prologic
Equalizer
Sound Effects

ClearAudio+StandardMovieMusicGameDigital Music ArenaFootball

Night Mode

YES
Interface
Wireless Capabilities

BluetoothNFC

Optical Audio Inputs

1

Input and Output Terminals

Bluetooth ReceptionBluetooth TransmissionUSB-AAnalog Audio In (Inc TV CEC)EthernetAuto Calibration Mic InputAV Mouse Input

HDMI Outputs

1

HDMI Inputs

3

Analog Audio Inputs

1
Subwoofer
Subwoofer Type

Wireless subwoofer

Subwoofer Driver

160 mm cone

Speaker System

2-way
Video Features
Deep Color

YES

3D-capable HDMI Pass Thru

YES

1080p

YES

1080 / 24p

YES
Size and Weight
Width (cm)

26.00

Height (cm)

56.50

Weight (kg)

19.00

Carton Width (cm)

26.00

Carton Height (cm)

56.50

Carton Weight (kg)

19.00
Support
Warranty
When you purchase a Sony product, you have the peace of mind in knowing that your product is covered by Sony's Standard Warranty provided by Sony Australia Limited (for Australian purchases) and Sony New Zealand Limited (for New Zealand purchases)
This product is searchable
Search for this product by using any of the following codes or IDs

HTRT5
4548736005631
HT-RT5
HT-RT5//M AU1