2.1ch Soundbar with Wi-Fi/Bluetooth
High-Resolution Audio
400W total power output
High quality wireless audio with Bluetooth LDAC
Replaced by
2.1ch Sound Bar with High-Resolution Audio/Wi-Fi
Product Gallery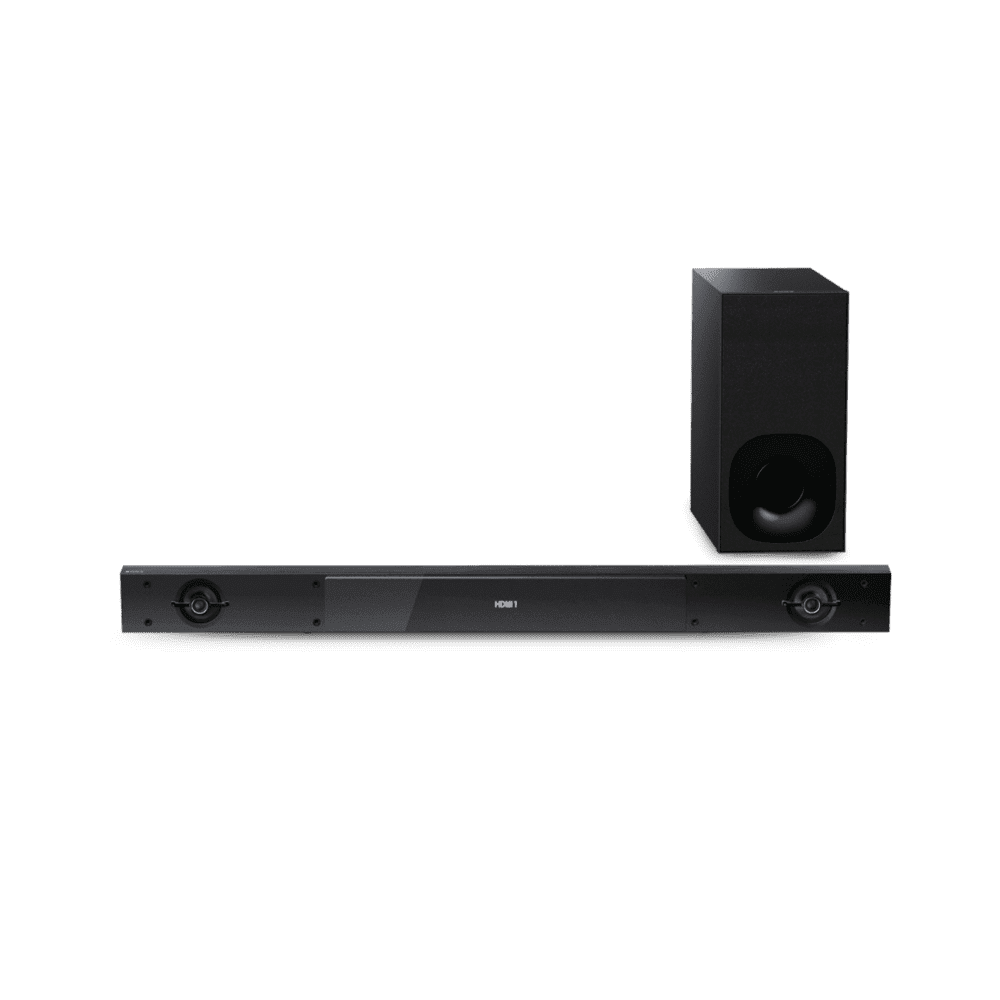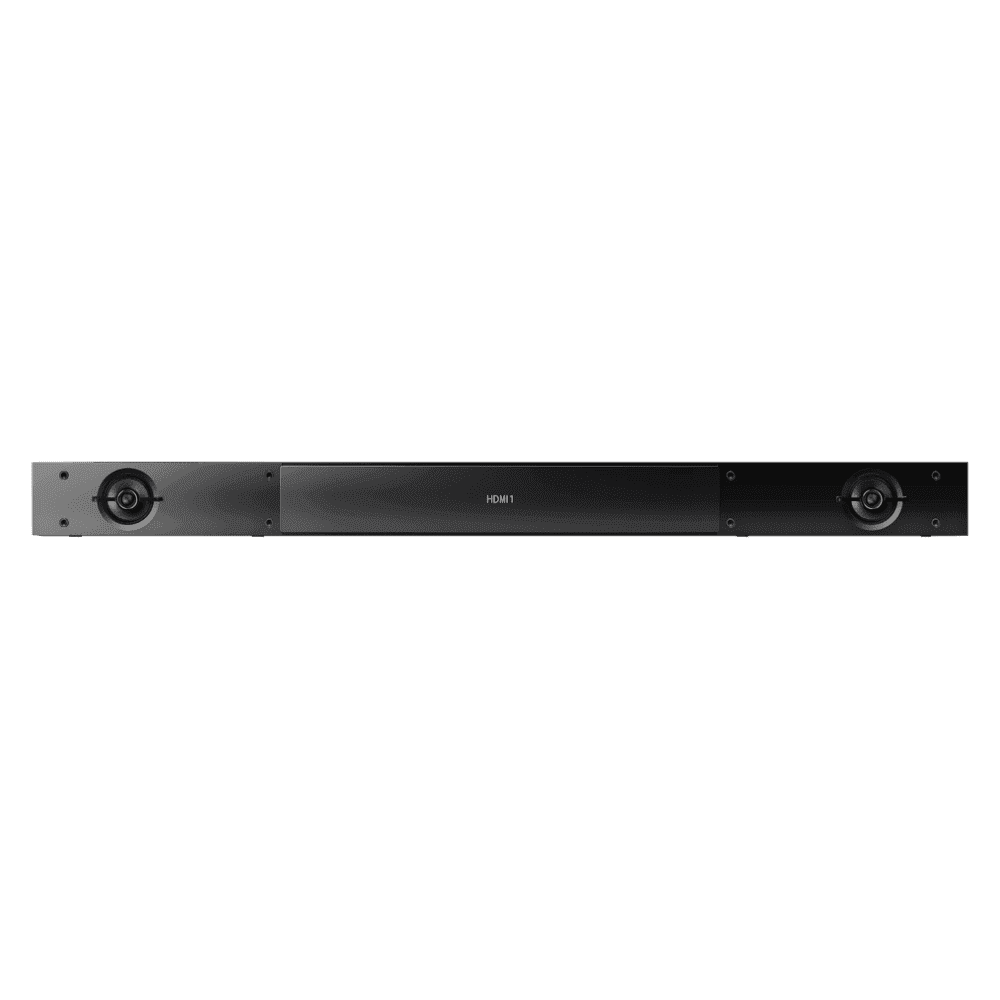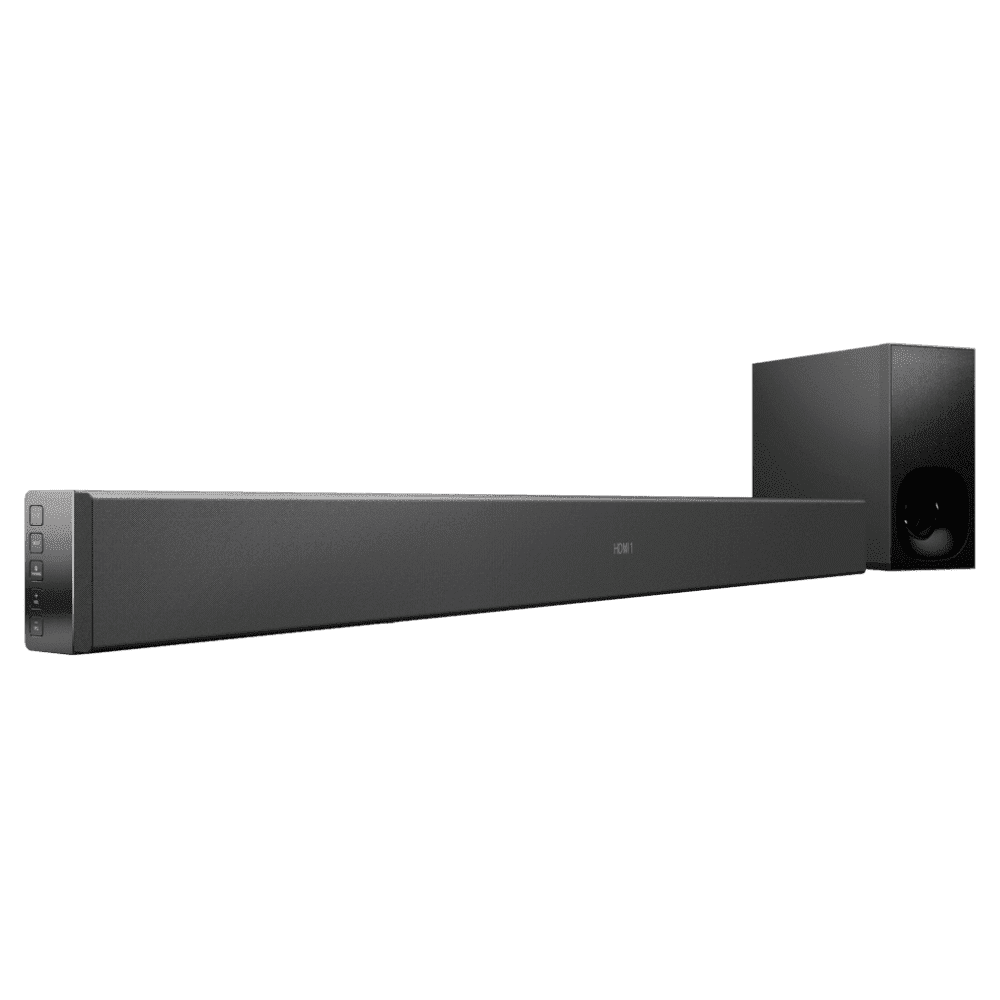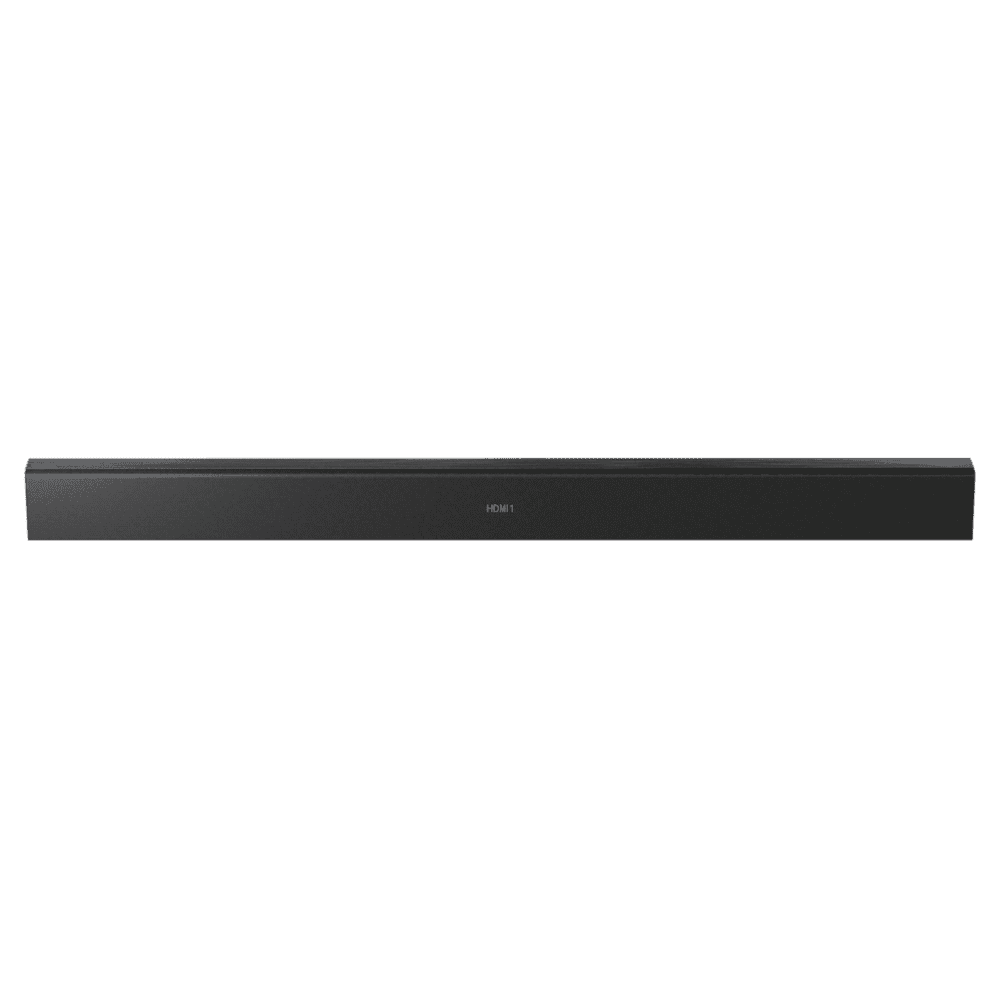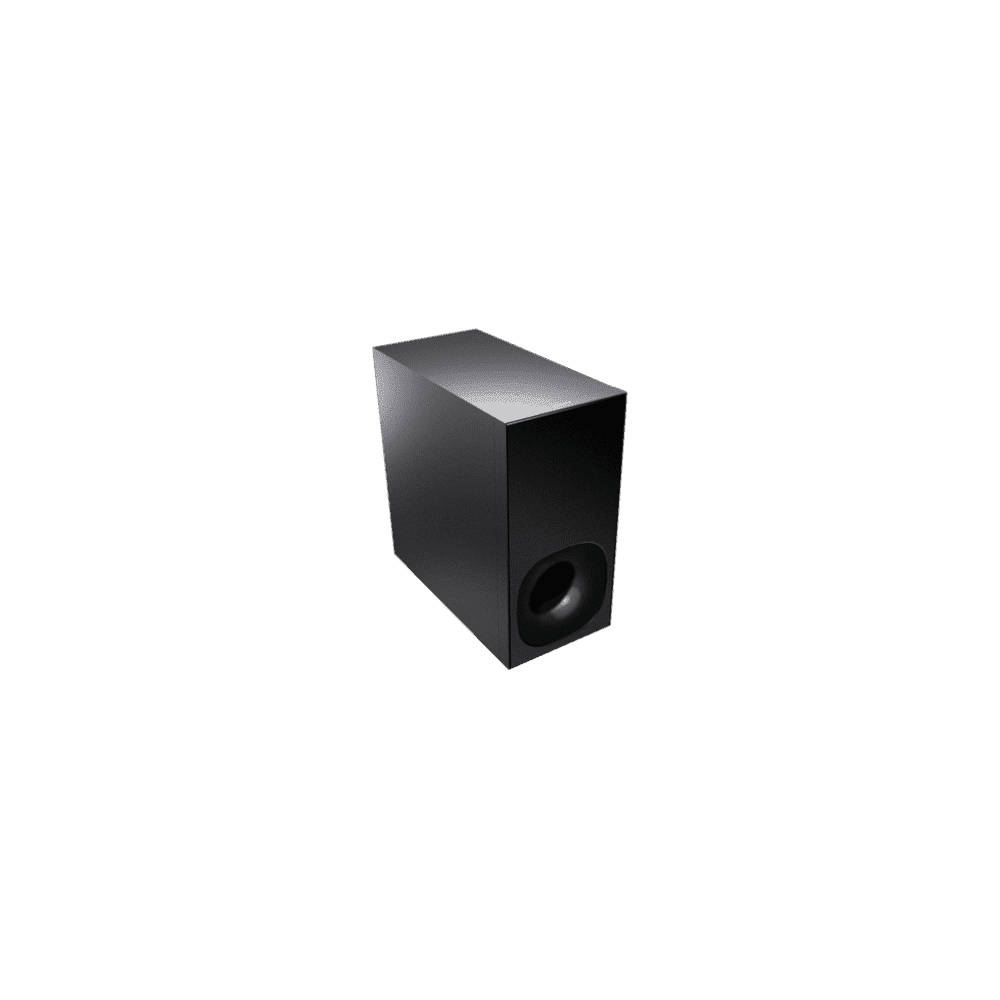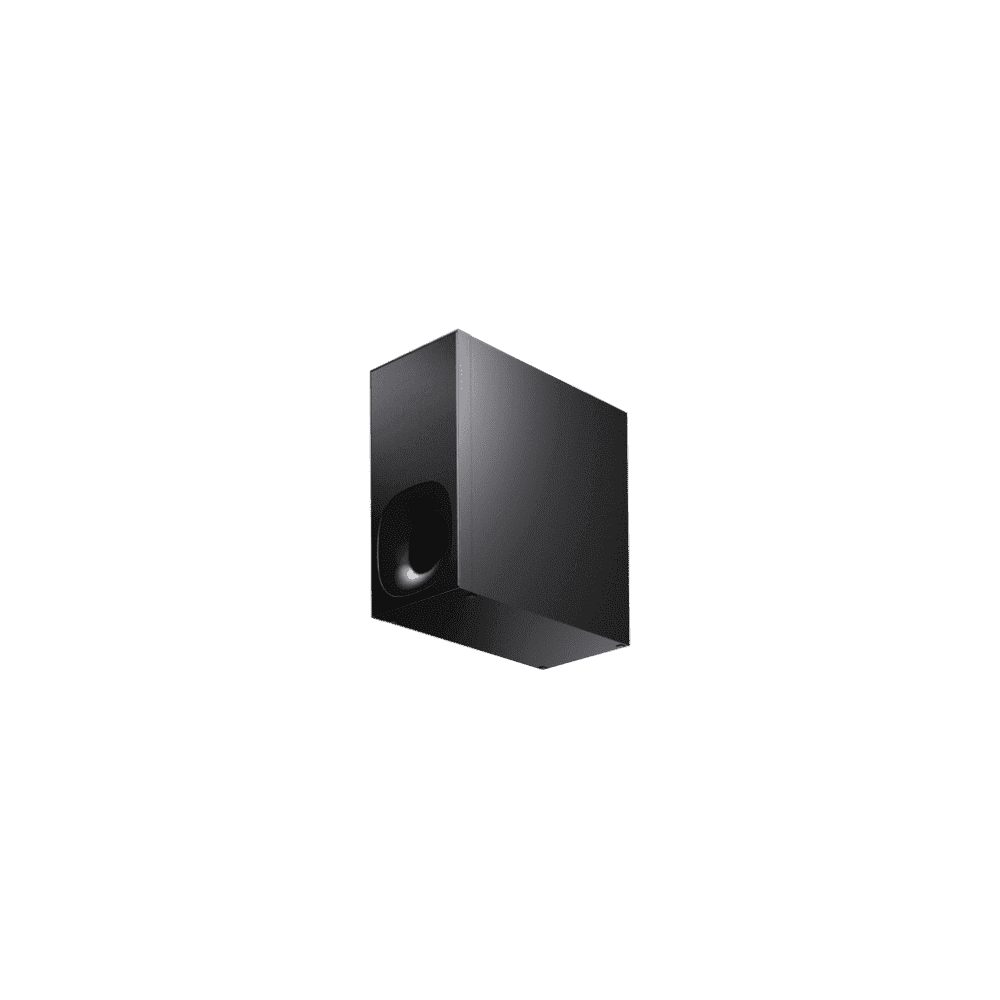 Key Features
2.1 channel system brings out the best in your movies
Feel the full force of every movie soundtrack with this 2.1 channel sound bar. The two drivers have been carefully engineered to deliver a balanced sound response across all frequencies, while a 19cm (5.7") wireless subwoofer adds more body to your bass - so every explosion and action sequence hits harder than ever before.
Cinematic S-Force PRO Front Surround
An immersive virtual surround sound experience. S-Force PRO Front Surround mimics the way the brain correlates sound sources to create proper volume, time lag, and sound wave spectrum - using only left and right speaker channels. By naturally emulating three-dimensional sound fields, you'll be able to enjoy rich, high-fidelity audio across a wider listening area.
Dolby TrueHD for sound as the director intended
Enjoy peerless audio quality with Dolby TrueHD, which delivers lossless sound across movies and music. By reproducing sound identical to original studio masters, it offers unparalleled audio fidelity for Blu-ray Discs and downloaded content.
DTS-HD for studio master precision
Enjoy precise, detailed home audio. With DTS-HD Master Audio, you'll enjoy the original, uncompressed soundtracks on your favourite Blu-ray Discs and streamed movies - just as the director intended. DTS-HD High-Resolution Audio also offers intensely detailed reproduction for musical performances, allowing every note to shine with near studio-like quality.
Slim design for easy wall-mounting
Made to complement the latest flat screen TVs, with a depth of only 6.5cm (1.95"), the HT-NT3 is slim and compact. To save on space, this discreet sound bar can be wall-mounted or placed flat below your screen, packing high-quality surround sound into a discreet, stylish design.
High build quality for premium finish
Every element of the HT-NT3 sound bar has been carefully considered, using sharp, clean lines for a striking finish. Using only the highest quality materials, a slim, sleek aluminium body is combined with a stylish glass front panel for a premium finish that perfectly complements your slim TV.
Wireless Subwoofer for flexible setup
Add impact to movies with rich, powerful bass. Position the 19cm (5.7") wireless subwoofer anywhere in the room to enjoy rich, resounding bass with detailed low-end tones thanks to a bass reflex speaker. The compact, stylishly crafted cabinet blends in with any decor.
Multiple HDMI ports for simple connectivity
With three HDMI inputs and one HDMI output, you can connect an Internet TV box, Blu-ray Disc player, games console, and more. You can enjoy all your Home Cinema in one place, without the need for a separate receiver.
USB port for High-Resolution Audio playback
Enjoy clear, detailed High-Resolution Audio playback. A USB port provides a stable connection for lossless audio, including DSD and 24bit/192kHz high bit rate audio codecs. Simply connect your laptop or portable music device to enjoy optimum High-Resolution Audio playback. You can also play a variety of additional codes, including MP3, AAC, and WMA.
4K pass through for 4K content
Maintain 4K quality from source to screen. The 4K pass-through feature allows 4K data to 'pass through' and be displayed on a 4K TV or projector, without compromising image quality. Giving you the pure 4K experience makes this sound bar the perfect partner for 4K-capable TVs and players, and a solid cornerstone for your home entertainment system for the future.
High-Resolution Audio for uncompromised sound
Experience digital music to the fullest with High-Resolution Audio. By capturing music at a higher rate than CD, increasing both audio samples per second and the bit-rate accuracy of each sample, High-Resolution Audio offers an uncompromised rendition of an artists' music. Savour every breath and subtle movement for a truly emotional experience.
S-Master HX digital amplifier: utmost sonic purity
Enjoy the best High-Resolution Audio experience with the S-Master HX digital amplifier. Using a simplified, fully digital signal path and ultra-high frequency noise shaping, S-Master HX reproduces the subtleties and wide frequency range that music and movies demand. This includes the latest High-Resolution Audio formats, so you can enjoy music just as the artist intended.
DSEE HX restores your music files
Go beyond CD quality. DSEE HX builds on our proprietary DSEE technology, upscaling compressed audio files to a level that's closer to High-Resolution Audio. By restoring the subtleties of the original recording that are lost during the compression process, DSEE HX delivers a rich, studio-quality audio experience for all your music.
ClearAudio+ enriches your music
Unique to Sony, ClearAudio+ automatically adjusts sound settings for an enriching listening experience. By bringing together expertise in digital signal processing technologies, ClearAudio+ is able to optimise audio to deliver a consistently clear, high-quality sound, whether you're gaming or enjoying music and movies.
Coaxial speakers for full-range sound
Our newly-developed coaxial speakers allow exceptional audio performance from a slim, compact sound bar design. By combining a woofer and tweeter in a single two-way speaker unit, a wider frequency range can be reproduced. This ensures no detail is lost, taking your listening closer to the live performance.
Super tweeters for soaring highs
Experience pristine highs, whether it's music or dialogue. Mounting Wide Dispersion Super Tweeters on the front of each speaker creates a wide sound field that maintains its quality across the entire room. High-frequency notes are reproduced in the clarity and detail of High-Resolution Audio, so you'll be able to enjoy realistic and engaging sound wherever you sit.
Enjoy higher quality Bluetooth streaming with LDAC
LDAC is a new codec developed by Sony for the highest quality Bluetooth audio streaming. It supports up to three times greater bitrate than typical Bluetooth streaming, sampling rates up to 96kHz, and more efficient coding. The result? Superior audio with less compression to enable better than CD-quality wireless sound.
Bluetooth streaming for personal listening
Stream audio directly from the sound bar to your headphones via Bluetooth for convenient wireless listening. Compatible with high-quality LDAC, SBC, and AAC codecs, this feature is designed for personal viewing, so you can simply slip your headphones on to enjoy a movie on the big screen without disturbing anyone.
One-touch listening to play instant music
NFC (Near Field Communication) technology removes the need for wired connections and complex set-up sequences. Simply touch your NFC-enabled smartphone or other device* to the on-body N-mark and start your music. No NFC? No problem. You can also pair the devices manually in Bluetooth settings. *See compatible devices
Wireless streaming with Bluetooth
Wirelessly stream your favourite tracks and apps with Bluetooth. Pair your smartphone or tablet with this Bluetooth-enabled sound bar and you can enjoy your music and even control the playlists and volume right from your device.
Built-in Wi-Fi for simple streaming
With built-in Wi-Fi, you'll be able to browse and play music and movies from your smartphone, tablet and laptop. Connect to your home network and listen to your own collection, or stream audio from popular online music services directly to the sound bar.
The simple way to send music to your speaker
The HT-NT3 has Google Cast built-in so you can cast your favorite music apps from your personal device to your speakers. Simply tap the cast button in your favourite audio app on Android phone or tablet, iPhone or iPad, Mac or Windows laptop or Chromebook and select a speaker or group of speakers to get started.
Unite your music with SongPal
Download SongPal for your smartphone or tablet and take control of your music collection. Simply connect over Bluetooth or Wi-Fi and you'll have seamless access to all your favourite tracks, whether they're stored on your PC, server, or favourite online music service. The app can also be used to customise sound settings to ensure great, balanced audio.
Set your music free with Multi-room listening
Fill your home with the sound of your favourite tracks, thanks to Multi-room listening. Use the SongPal app to group selected Sony sound bars and speakers together, then stream music from a PC or your home network in multiple rooms throughout your home. It's the perfect way to enjoy your favourite songs without being tied to one room.
Game Mode for immersive gaming
Take your gameplay to the next level with Game Mode, created in conjunction with PlayStation game developers. This dedicated sound mode has been fine-tuned to enhance every sound, shot, and explosion to put you at the heart of the action and deliver the ultimate gaming experience.
Live arena sound
Enjoy arena-style audio in your living room. Our engineers have accurately reconstructed the sound field of a real indoor arena, delivering a listening experience that takes you closer to live performance.
One-touch mirroring to display your smartphone screen on TV
NFC (Near Field Communication) technology removes the need for wired connections and complex set-up sequences. Simply touch your NFC-enabled Xperia smartphone or tablet to the on-body N-mark and wirelessly mirror the screen of your mobile device on the large screen connected to your video device. Multiply the joy with family and friends by watching videos together, browsing together, or selecting the next vacation destination on a map. No NFC? No problem. You can also pair the devices manually.
Specifications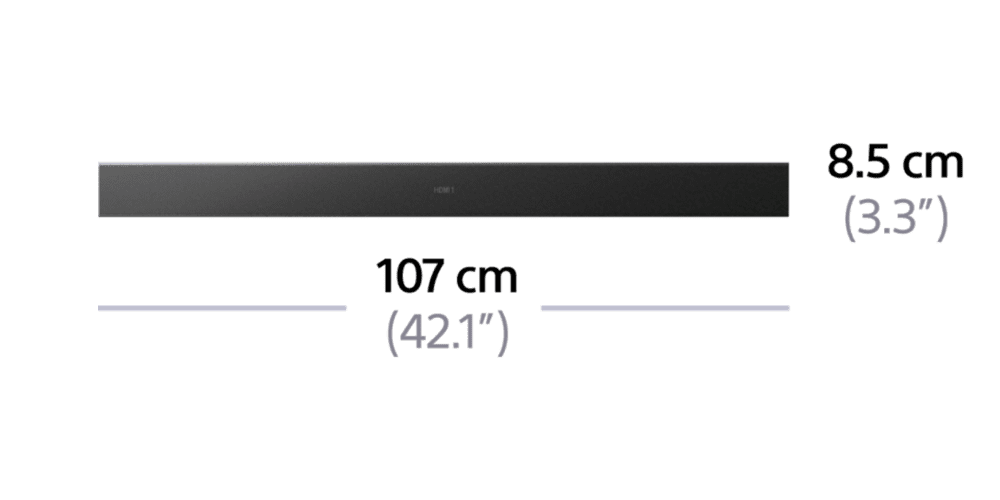 General Features
Remote Commander

RMT-AH110E

Power Consumption

BAR: 55W / SW: 20W

HDMI Passthrough

HDMI passthrough
Amplifier
S-Force PRO Front Surround

S-Force PRO Front Surround 3D

Power Output (Total)

400W

LPCM (2CH / 5.1CH / 7.1CH) thru HDMI

YES

Amplifier Channels

2.1ch

A / V Sync

YES
Audio Formats
PCM

96k/24Bit PCM

LPCM

LPCM - 2chLPCM - 5.1chLPCM - 7.1ch

DTS HD Master Audio

YES

DTS

DTSDTS-HDDTS 96/24

Dolby

Dolby DigitalDolby Digital+Dolby TrueHDDolby Dual Mono
Equalizer
Sound Effects

ClearAudio+StandardMovieMusicSports
Interface
Wireless Capabilities

BluetoothNFC

Optical Audio Inputs

1

Input and Output Terminals

Bluetooth ReceptionBluetooth TransmissionUSB-AAnalog Audio In (Inc TV CEC)Ethernet

HDMI Outputs

1

HDMI Inputs

3

Analog Audio Inputs

1
Subwoofer
Subwoofer Type

Wireless subwoofer

Subwoofer Driver

160 mm cone

Speaker System

2way 2drivers
Size and Weight
Carton Width (cm)

54.00

Carton Height (cm)

25.00

Carton Weight (kg)

14.00
Support
Warranty
When you purchase a Sony product, you have the peace of mind in knowing that your product is covered by Sony's Standard Warranty provided by Sony Australia Limited (for Australian purchases) and Sony New Zealand Limited (for New Zealand purchases)
This product is searchable
Search for this product by using any of the following codes or IDs

HTNT3
4905524990621
HT-NT3
HT-NT3//M AU1